Keep in mind...
One trip to the emergency room can cost over $3000
Health insurance plans may not cover all of the expense
You will be billed separately for each procedure and test performed
Most people are shocked when they receive the bill for an emergency room trip. The average bill is $3000 or more. This is because every service and department of the hospital bills you.
You may also receive separate bills for tests or services from departments other than the emergency room. An example is if they need to call in a cardiac specialist, they will have their own bill.
These costs can go up significantly if you need to be admitted or require surgery and often end up costing $10,000 or much more.
If you have health insurance, you may not have to pay all these bills however even with the best health insurance many policies only cover a certain portion of the bills and you will only be responsible for your co-pay.
You need to read your policy and talk to your health insurance company to know exactly what is covered.
What are some hidden costs on an emergency room visit?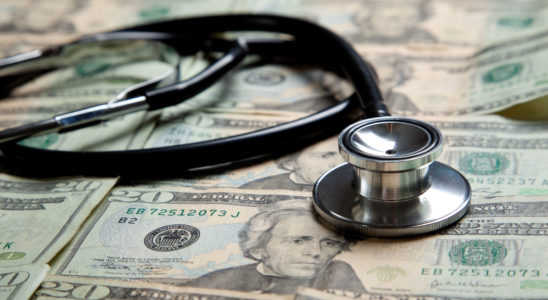 While these extra costs are not really hidden when you get the bill, they may be higher than you thought. Emergency rooms are used to treat a variety of problems so they do not have a set price and  use an ala carte system. This means you pay for everything used in your treatment separately.
You will be charged for the visit, the nurse, and the doctor. You will also pay for each test run and any technicians need to run or read the test. Medications and intravenous fluids will be included if they are administered.
Sometimes you will be charged for a treatment, as well as the doctor who treated it. The doctor is billing you for his time and it may be sent as a separate bill. The hospital is billing you for their resources that were used during the procedure.
This does not only pertain to major surgeries, something as simple as a small wound repair can end up with a dozen invoices.
If you require any anesthesia that will also be a separate cost. Anesthesiologists (like doctors) have their own charges. So you will need to pay them as well as supplies or medications used by them. They are specially licensed and for most types of anesthesia, they have to stay and monitor you the whole time you are under in most cases.
Emergency rooms also charge more for items then what your primary care provider will. You should expect to pay higher costs for everyday items like medications and vaccines.
You may pay more for one pill in the hospital then a whole prescription will cost at the pharmacy.
This is to cover the costs of pharmacists and technicians that are needed on duty at all times to formulate and dispense these drugs .. well at least that's the reason hospitals give.
Also, if you use an ambulance to go to the emergency room you need to understand this is not a service the hospital provides. You will receive a bill from the city or county for the ambulance and any services provided in route to the hospital.
It may also come from a private company if the area you live in allows privatized companies to manage their ambulances.
How do I know if I need to go to the emergency room?
An estimated 55 percent of all cases treated in the emergency room are not emergencies. This means shelling out money for treatments you may have not needed too. Before going to the emergency room, you may need to determine how serious your condition is.
If you would normally go to a doctor for this condition, you may not need to go the emergency room. This includes things like sore throats, cough, or low-grade fevers.
Things like a cold, influenza, and ear or sinus infections are not consider emergencies. Additionally, minor cuts, rashes, and 1st degree burns may not be considered emergent either.
You may end up waiting for long periods of time and be charged more then you expect. However, if you are experiencing any of the following you should immediately go to the emergency room:
Shortness of breath
Chest pain
Difficulty speaking
Vision changes
Altered mental state
Bleeding that is not easily controlled
Sudden onset or severe pain
Fainting or unconsciousness
Coughing or vomiting up blood
Suicidal feelings
You should always use your best judgment though. If you feel your condition may be life threatening, always seek treatment immediately.
Are there other options besides emergency rooms?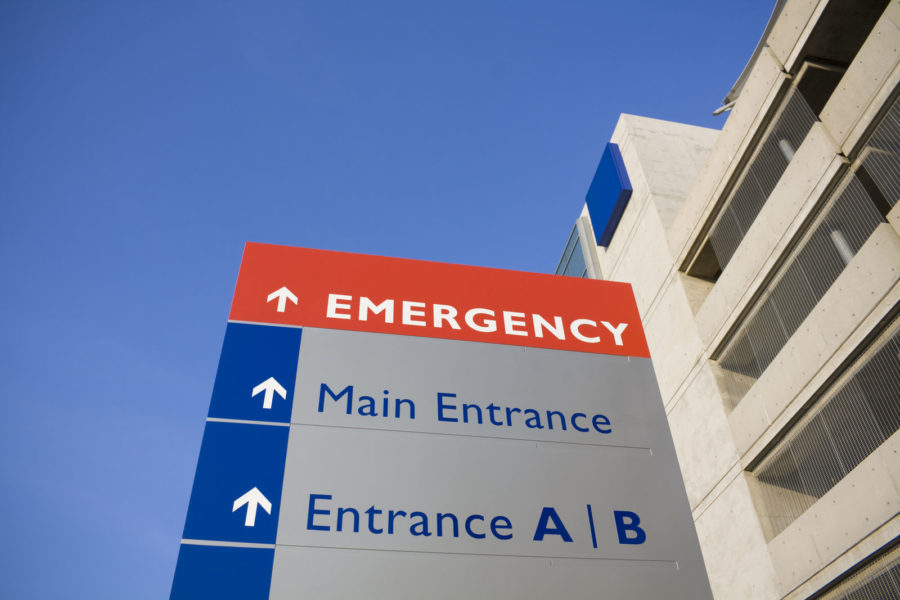 Many people go to the emergency room because they simply do not know what else to do. People just do not think of other options. If you feel your condition is serious enough to need medical attention but not an emergency, you may have other options.
The first option is to call your primary care physician. If it is during their business hours, they may be able to fit you in to the schedule.
Doctors usually have a nurse on staff that can discuss your problem and help you decide whether to go to an emergency room. They can also have the doctor call you back for a phone consult.
Most doctors' offices also have an on call doctor for when they are closed who can help you determine if you need treatment right away. They may even be able to simply call in a prescription after a telephone consultation.
If you do not have a primary care physician or they cannot work you in, look for a 24-hour walk-in clinic in your area. Most of them accept all major insurances and are often much cheaper than emergency rooms along with a shorter wait time.
While there is no doubt you sometime may need to visit the emergency room a good understanding of your medical options before simply rushing to the ER with a headache can potentially save you thousands of dollars in medical bills.
Compare affordable health insurance quotes by entering your zip code below!