[su_box title="Keep in mind…" style="default"]
Applicants can choose Original Medicare or Medicare Advantage.
The federal government and its contractors operate the Original Medicare program.
Medicare Advantage has private insurance plans.
Medicare Supplement is a private insurance program authorized by the state governments.
Medicare Part D has private prescription drug insurance plans that fill in the prescription drug coverage for Original Medicare.
[/su_box]
Medicare can be either a private plan or a government-run system depending on the choices the applicant makes when joining Medicare. One of the initial choices facing the new applicant is to choose Original Medicare or Medicare Advantage. While both are supervised by the Centers for Medicare and Medicaid, they have distinctly different methods. Medicare Advantage consists of private insurance plans. Comparison shopping is a valuable tool for finding the best values among Medicare Advantage plans.
Enter your zip code above to compare Medicare private health insurance quotes for free!
What is Medicare?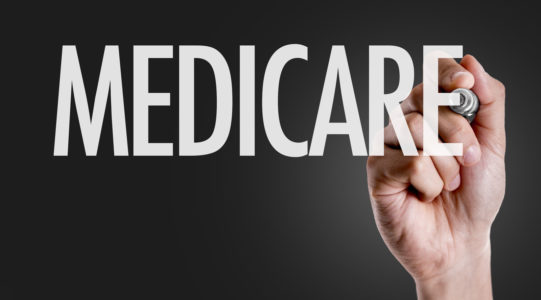 Medicare is the federal program that offers health care for older and certain seriously ill Americans. The Congress funded Medicare by several large trusts that get monies from dedicated taxes and general revenues. The federal government oversees the Medicare system.
The Department of Health and Human Services as overall responsibility; it operated through the Centers for Medicare and Medicaid in Baltimore, Maryland. Medicare consists of the following major components.
Medicare Part A: Hospital Insurance is the basic Medicare insurance. Standing alone, this is qualified health coverage under the Affordable Care Act.
Medicare Part B: Medical Insurance does not stand alone as qualified health insurance. When combined with Part A, it is the Original Medicare, and it is qualified health insurance.
Medicare Part C: Medicare Advantage is a type of private insurance plans provided by insurance and similar companies. They seek to provide a range of services comparable to Original Medicare but by using streamlined packages that appeal to the consumer's desire to save and have a worry free all-in-one plan rather than several separate plans.
Medicare Part D: Prescription Drugs is the part of Medicare that gives relief from high and persistent costs of medication. Outpatient care can involve long-term courses of medications to maintain conditions. Part D plans subsidize the costs of prescription drugs and provide predictable expenses for consumers.
Medigap or Medicare Supplement is protection against the unpaid outpatient costs left by Medicare Part B. Whether a frequent or sparing user, a large medical fee can leave a large remainder under Part B.
The acceptance in Medigap is guaranteed during the initial enrollment period. This is the five month period after a consumer has both Part A: Hospitalization and Part B: Medical Insurance.
Payer Priority
The system of Medicare Insurance involves may layers of payers. There are the Medicare payers and many people have second or third sources of insurance coverage also. Each source of coverage is a potential payer. Medicare works with other payers to provide the agreed coverage for costs. Medicare does not always pay first, but it will pay up to the limit of its coverage.
Original Medicare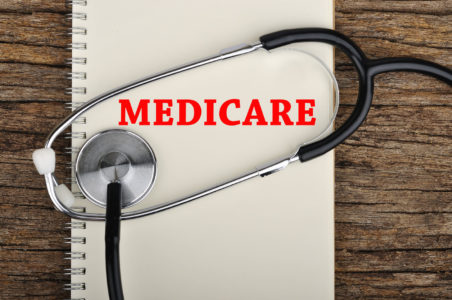 Original Medicare is a government-operated program. It consists of Medicare Part A and Medicare Part B. When enrolled in both programs, consumers have a powerful combination of medical care and insurance coverage. Outpatient services come largely under Part B while inpatient services get coverage from Part A.
In the sense, it is not private. The Centers for Medicare and Medicaid operate the vast system with the use of contractors for payments, durable medical supplies, carriers, and specialty contractors.
Medicare Advantage
This group of private insurers was created by the Congress with the idea of developing private sector competition for Original Medicare. Medicare Advantage plans are private insurance plans that must use private sector techniques to equal the coverage of the Original Medicare. Medicare Advantage is private insurance, and it can provide ease and convenience that original Medicare does not.
Medicare Supplement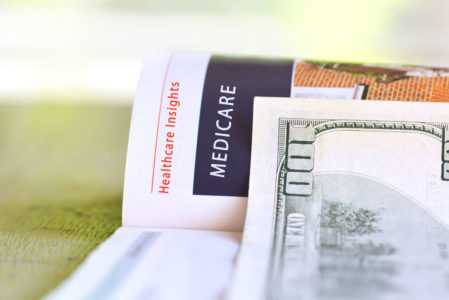 The Medigap coverage adds protection for the parts of costs that Medicare does not cover. Medigap works with Original Medicare and not with Medicare Advantage plans. Medicare Supplement is private insurance that was designed to fill gaps in public health insurance.
Medicare Part B frequently leaves a twenty percent of costs payment for the consumer's account Medigap can be difficult to get except for the guaranteed acceptance period. Once in the system, rates can climb, but the right of renewal persists. Rates will climb with age, and some sellers attempt to use medical underwriting to assess risks of coverage.
Original Medicare is an FFFS system
Original Medicare is a type of managed care known as a fixed fee for services organization. Medicare sets the maximum allowable costs for procedures, benefits, and services. The consumer is free to go anywhere to get medical care that accepts Medicare. Bearing in mind, at the medical care provider may still bill the client for any costs not covered by Medicare, consumers have a wide range of freedom to choose.
The fixed-fee-for-services system does not constrain the consumer; it constrains the medical care providers. They must accept the maximum allowable rate from Medicare or go through the process of a balance billing with the client directly. Medicare Advantage uses private fee for services plans.
Types of Medicare Plans
Medicare offers some advantages beyond the Original Medicare and Medicare Advantage options. They also have all-inclusive assisted living models such as the PACE program. Some programs have assistance for expenses, and they can offer relief from high costs as well as flexibility when approaching the issue of out-of-pocket expenses. These include medical costs programs and Medical Savings Accounts.
Medicare is a Mix of Public and Private Insurance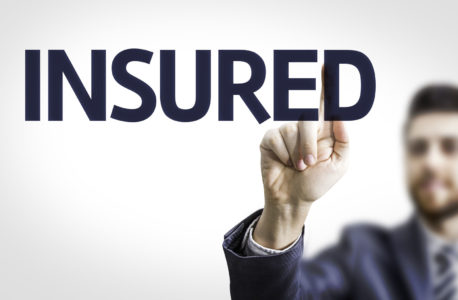 Medicare combines the options for a public health insurance program with a private all-in-one approach that can relieve the consumer of many of the choices that come with a wide range of consumer freedom.
The Medicare Advantage plans can combine prescription drugs, hospitalization, and medical insurance into one seamless package of protection. The premiums may be equal to or slightly lower than the premiums for Medicare Part B. Most users do not pay a Part A premium, they do have to pay a substantial Part A deductible. Medicare Advantage Plans can offer costs reductions in some areas when compared to Original Medicare.
Find the right Medicare Advantage plan for you by comparing quotes using the free tool below!
[su_spoiler title="References:" icon="caret-square" style="fancy" open="yes"]
https://www.medicare.gov/sign-up-change-plans/decide-how-to-get-medicare/your-medicare-coverage-choices.html
https://www.medicare.gov/sign-up-change-plans/decide-how-to-get-medicare/whats-medicare/what-is-medicare.html
https://www.medicare.gov/supplement-other-insurance/how-medicare-works-with-other-insurance/how-medicare-works-with-other-insurance.html
https://www.medicare.gov/sign-up-change-plans/decide-how-to-get-medicare/original-medicare/how-original-medicare-works.html
https://www.medicare.gov/sign-up-change-plans/medicare-health-plans/medicare-advantage-plans/how-to-join-a-medicare-advantage-plan.html
https://www.medicare.gov/sign-up-change-plans/medicare-health-plans/medicare-advantage-plans/private-fee-for-service-plans.html
https://www.medicare.gov/sign-up-change-plans/medicare-health-plans/different-types-of-medicare-health-plans-.html
[/su_spoiler]