[su_box title="Here's what you need to know…" style="default"]
People over the age of 65 are eligible for Medicare
Medicare is comprised of several different components
You must meet the requirements set forth to apply for Medicare
[/su_box]
Medicare is a government-sponsored health care insurance for older adults. It has different components that vary in coverage, fees, and eligibility. In fact, it plays a significant role in the healthcare of seniors who would otherwise be without health coverage.
Health insurance is no longer an optional. As we get older, it's not uncommon to develop health issues that require ongoing medical attention. Sadly, many people lose the healthcare benefits after the retire.
Check out local health insurance quotes today by using our comparison tool!
Who is eligible for Medicare?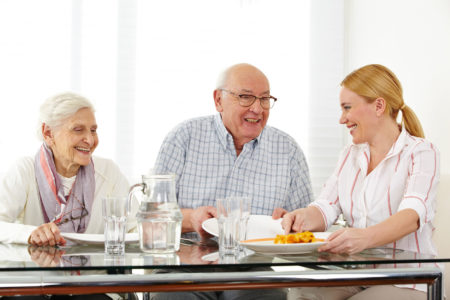 Medicare is available to anyone who is 65 or older, has paid Medicare taxes for at least ten years, and is a U.S. citizen or permanent resident. People under 65 can also qualify, but only those who have disabilities or suffer from chronic kidney failure that requires dialysis or a kidney transplant.
There are also separate requirements for those who are already on an alternate health insurance plan such as an employer's group health insurance or a spouse's medical insurance.
What are the parts of Medicare?
Medicare is made up of four basic parts. Each part represents a different sort of health care coverage and has different costs or requirements. The basics are as follows:
Medicare Part A covers hospital care and pays for:
Stays at hospitals
Nursing services
Home health care
Hospice services
Medicare Part B is medical insurance covering:
Doctor's visits
Medical equipment
Other medical health provider services
Some preventative services such as tests and flu shots
Medicare Part C is offered through Medicare-approved third-party providers. Also called Medicare Advantage, it generally offers Part A, Part B, and Part D; however, additional services and coverage could also be offered.
Medicare Part D covers the cost of prescription drugs and is also run by approved private insurance companies.
How much does Medicare cost?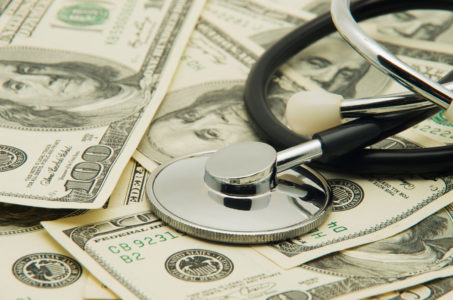 Costs for Medicare will vary depending on an individual or couples' income. Those who have a larger income will pay higher premiums than others with lower incomes. Additionally, extra services and coverage will cost more.
Part A is free to those who have paid into the Medicare system through working for an employer and paying taxes for at least 10 years. It is also free to the spouse of those who paid for at least 10 years.
Those who do not qualify for Part A to be free have the option of paying a monthly premium for Part A. The cost for 2012 for Part A will be $451 a month.
Part B has an associated premium. Most people will pay the standard amount in 2012 of $99.90 per month. Individuals with a Modified Adjusted Gross Income (MAGI) over $85,000 or couples with a MAGI of over $170,000 will pay higher premiums than the standard amount.
Part C prices will vary depending on the health insurance provider and the options that are chosen. Part D prices will also vary depending on the chosen provider and coverage. Income affects the price of Part D as well.
Parts A and B also have a late enrollment penalty of 10 percent; Part D has a penalty of one percent of the yearly base beneficiary premium multiplied by the number of months that the participant went without Part D coverage but was eligible for it.
The yearly base beneficiary premium for 2012 will be $31.08.
Are there supplement options that work with Medicare?
Medicare Advantage, or Part C coverage, works like a supplementary insurance to provide coverage for the areas that are needed but not part of Medicare's basic plans. They also offer Parts A and B so that all of the parts are covered under "one roof," so to speak.
Other insurances cover the time between when a private or employer-sponsored health insurance ends and Medicare begins. Furthermore, there are also special insurances that cover the gaps in Medicare coverage.
What are the gaps in Medicare coverage?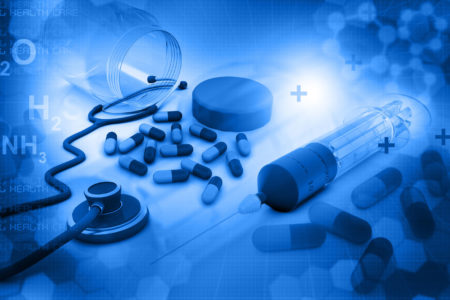 Medicare Part D has a coverage gap, commonly called the "donut hole." Providers of Part D have a limit they will pay for prescription drugs and equipment. Once that limit has been met, then the prescriptions have to be paid out-of-pocket by the participant.
However, there is also a maximum yearly out-of-pocket amount for participants. Once the participant has paid this amount, then the maximum yearly out-of-pocket amount overrides the limit on prescription costs and the coverage will once again start to pay for prescriptions.
The area between the limit on the prescription payments and the limit on out-of-pocket expenses is the gap or "donut hole." During this time, prescription drug manufacturers will only charge a participant 50 percent of the prescription drugs' costs.
However, 100 percent of the prescription drugs' costs will count towards the out-of-pocket limit. Other expenses that count towards the out-of-pocket limit are the costs of the yearly deductible and any co-payments.
Are there any other requirements for Medicare?
Other than age, citizenship, residency and contributing to the system, the only other very important requirement is enrollment times. Medicare coverage has enrollment times that must be adhered to in order to avoid paying a penalty.
A participant can enroll in Parts A and B for three months prior to turning 65, the month the participant turns 65 and the three months after turning 65.
If enrollment does not occur within those seven months, then a participant can also enroll in Parts A and B from January 1 to March 31 for each year with a late enrollment penalty.
Participants also have to sign up for Medicare Part D in the seven months surrounding when they turn 65 or face a penalty fee.
Additionally, switching to Medicare Advantage, or Part C, can only be performed from October 15 to December 7 of every year. On the other hand, disenrollment from Medicare Advantage can only happen between January 1 and February 7.
There are also special circumstances pertaining to those who still have insurance through an employer or are volunteering abroad.
While there are a lot or rules and regulations concerning Medicare, there are also many avenues for learning about it but Medicare does not cover everything. Many seniors opt for supplemental insurance to help offset the cost of medical care.
Enter your zip code below to start comparing health insurance quotes today!
[su_spoiler title="References:" icon="caret-square" style="fancy" open="yes"]
[/su_spoiler]