[su_box title="Here's what you need to know…" style="default"]
Having health insurance is no longer optional
No two health insurance policies are the same
Comparison shopping can give you a bird's-eye view of different health insurance plans
[/su_box]
With healthcare coverage now mandated by law, it's imperative that you choose a right provider. This problem is, with so many health insurance companies to choose from, it can be difficult to determine which is best suit you and your family's needs.
Depending on where you live, you may have up to 100 or more potential health insurance companies to purchase coverage from.
However, choosing a health insurance provider is just as important as the type of coverage you choose. The best way to start the process is by comparing health insurance providers such as the ones listed below.
Enter your zip code to compare health insurance quotes today!
Blue Cross Blue Shield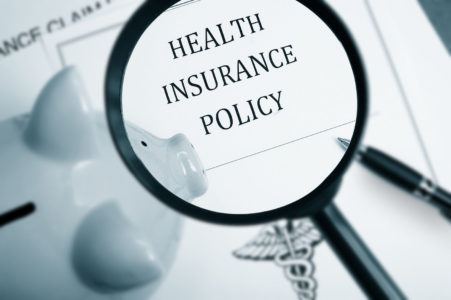 One of the oldest and largest health insurance providers in the nation, Blue Cross and Blue Shield began in 1929 as a small, privately-owned insurance company providing health coverage to small groups of citizens. Today, the company consists of a network of 29 health insurance providers, covering over 100 million Americans.
Every state in the union has some form of Blue Cross and Blue Shield health coverage. The 'company' is actually an affiliation of independent providers. Blue Cross companies handle hospitalization insurance, while Blue Shield companies provide medical coverage to pay for doctors and other expenses.
In the past, all Blue Cross and Blue Shield affiliates were 501(c)(4) organizations. Today, many Blue Cross and Blue Shield providers are non-profit organizations, while some are stock companies. Most Blue Cross and Blue Shield providers operate on a managed-care basis, through an HMO or PPO structure.
Blue Cross and Blue Shield also acts as administrators for Medicare in several states. It is often more cost-effective for the states to contract these services to Blue Cross or Blue Shield than to implement them.
Several Blue Cross and Blue Shield affiliates are multi-state companies, such as the 14-state WellPoint, Care First in the Mid-Atlantic, and The Regence Group in the Pacific Northwest.
Read a full Blue Cross Blue Shield Review
Aflac Health Insurance
Aflac is the largest single provider of supplemental health insurance coverage in America. Probably most well-known for the Aflac Duck and its "cancer insurance" coverage, the company is one of the most respected insurance companies in the world and currently is an S&P 500 company with over $8 billion in assets and 8,000 employees.
Read an Aflac Health Insurance Review
Aetna Health Insurance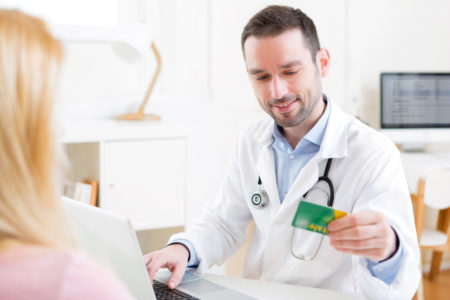 Aetna is one of the largest healthcare providers in the nation with over $34.8 billion in revenue and 35,250 employees. Based in Hartford, Connecticut, Aetna is a member of the Fortune 100. Aetna provides a variety of healthcare coverage as well as administration of Medicare benefits.
In 2008, the company served 17.5 million medical insurance customers, 14.2 million dental insurance clients, 11 million pharmacy customers, and 13.6 million group insurance members.
Over 843,000 healthcare professionals, including 490,000 doctors and 4,919 hospitals, are members of the Aetna network. Aetna operates through a network of providers, covered by PPO or HMO plans.
These plans allow customers to choose doctors and other healthcare professionals within the network at full coverage, but will often pay less or even refuse to pay if the provider is out-of-network.
Aetna is sold primarily through several group policies to large employers, although individuals can purchase Aetna healthcare insurance as well. Most customers have their premiums payroll deducted as part of a group plan at work.
Read an Aetna Health Insurance Review
Assurant Health
Assurant Health is a subdivision of the larger Assurant group. Assurant Health focuses on two major areas of needed healthcare coverage: short-term policies and small group employers. By covering these two areas, Assurant Health provides a much-needed service to small business owners and those who are self-employed.
Assurant Health's premiums are intentionally kept as low as possible to meet the needs of self-employed or small-business clients.
However, in order to do this, Assurant Health must closely monitor the allocation of funds, so the company may investigate more closely than a larger insurer to be sure claims are valid and covered.
The Assurant group employs approximately 14,000 people in its four subsidiaries. With a net capital per year of around $279 million, Assurant received an A-(excellent) in financial stability from A.M. Best.
Read an Assurant Health Insurance Review
Kaiser Permanente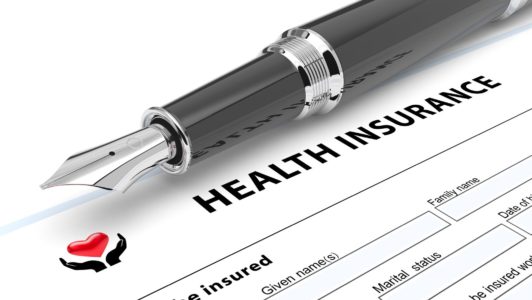 Based in Oakland, California, Kaiser Permanente is a consortium of managed-care providers, which was founded in 1945.
Kaiser Permanente has three major types of subsidiary companies: the Kaiser Foundation Health Plan, the Kaiser Foundation Hospitals, and the Permanente Medical Groups. Kaiser is the largest managed-care group in the United States, operating in 9 states and the District of Columbia.
The Kaiser group had an annual revenue of over $42 billion in 2009. Each entity within the Kaiser group is managed independently, although all cooperate with each other to a large extent.
For example, one Kaiser doctor may see patients who are technically in another's group and vice-versa in order to provide specialist treatments and precise care for unique cases.
Many of the Kaiser health groups are multi-state corporations, which operate on a large scale and have many members. Kaiser Permanente has approximately 8.7 million health plan members nationwide.
Read a Kaiser Permanente Health Insurance Review
Humana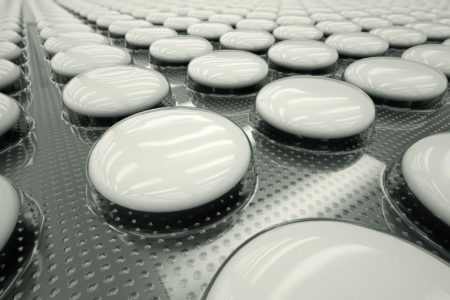 Humana is a Kentucky-based company which markets and administers health insurance to over 11.5 million people. With over 26,000 employees, Humana generates over $28 billion in revenue each year and is a Fortune 100 business.
Originally founded as a nursing home company in 1961, the company was originally known as Extendicare.  Humana moved into hospital ownership in 1972. During the 1980's, Humana was the world's largest hospital organization, owning more hospitals than any other group.
Humana began to branch into health insurance in the 1980's. Today, the company offers mail-order prescription services, health insurance coverage through group plans, and hospitalization policies.
The company also administers the military's medical services through its subsidiary TRICARE. Humana's policies are offered as managed care, usually through the network of Humana-based hospitals and doctors in the patient's region.
Humana serves customers in all fifty states, the District of Columbia, Puerto Rico, and some areas of Western Europe.
Read a Humana Health Insurance Review
United HealthCare
United HealthGroup is a diversified group offering a variety of medical insurance services through nine subsidiary companies, one of which is United HealthCare. United HealthGroup is one of the largest health insurers in the United States, insuring over 70 million people, with assets of over $87.1 billion.
United HealthCare operates on a manage-care system. Various administrators in each of the states served by United HealthCare set up networks of physicians, hospitals, and other service providers to give United HealthCare's customers a variety of choices for their medical needs.
United HealthCare also spends considerable time and effort on wellness education for its members and work closely with senior citizens through Medicare administration.
United HealthCare offers a variety of health insurance plans for both individuals and families, which can be purchased independently or as a group plan for employers of all sizes.
Read a United Healthcare Insurance Review
CIGNA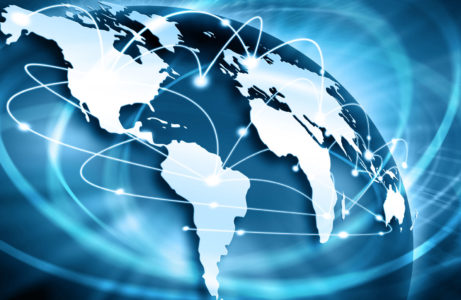 CIGNA began in 1982 with the merger of two other insurance companies. The company operates in 25 countries around the world, and has annual revenues of around $18.4 billion, making it one of the largest health care administrators in the world.
To date, the company employs over 42,000 people. Most CIGNA companies do not actually underwrite the healthcare insurance they provide, but merely provide administrative services for the plans.
However, CIGNA does manage several HMOs such as one in the Phoenix, Arizona, area, which is a full-service staff model and incorporates several satellite offices as well.
For the most part, CIGNA sticks with healthcare management, helping to make decisions about managed care claims and attempting to mitigate the high costs of health care.
In 2010, CIGNA announced a collaboration with Humana group to provide Medicare supplemental insurance services which would streamline the process of filing Medicare claims.
Read a full CIGNA Health Insurance Review
Health Net
Health Net is one of the nation's largest publicly-traded health insurance companies. The company consists of a confederation of HMO and PPO organizations providing healthcare coverage to 6.6 million Americans.
The company employs 9,300 people and its headquarters are in Woodland Hills, California. Health Net also administers several government-based healthcare programs, such as TRICARE for military families, Medicare, Medicaid, and Veteran's Affairs (VA) coverage.
The government programs are administered through a subsidiary of Health Net called Health Net Federal Services, which deals only with governmentally based insurance management.
Read a Health Net Insurance Review
Bay Dental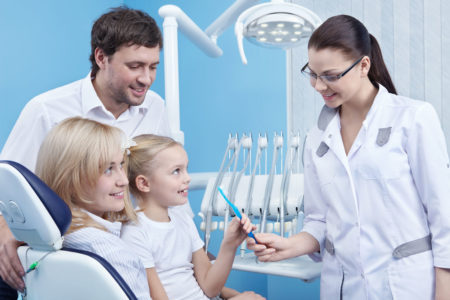 Bay Dental is an insurance company offering dental healthcare plans under the auspices of IHC Health Solutions, its parent company, which performs all the dental plan administration needs.
Madison National Life Insurance Company, a subsidiary of Independence Holding Company with $1.3 billion in assets and an A.M. Best rating of excellent (A-), underwrites all the dental insurance for Bay Dental.
Bay Dental plans can be purchased online. The company serves a group of uninsured dental customers who do not receive dental plans through jobs or other group policy venues.
Bay Dental offers both individual dental plans and plans for group coverage for small employers. Bay Dental provides a variety of coverage options for dental needs where each policy is unique, in that it is written for the specific needs of an individual or group. Bay Dental is available in most states.
Read a Bay Dental Insurance Review
Enter your zip code to see which insurance options are available in your area
More Health Insurance Companies
[su_spoiler title="References:" icon="caret-square" style="fancy" open="yes"]
[/su_spoiler]