[su_box title="Here's what you need to know…" style=default]
Maternity health insurance is specifically geared towards expectant moms
The average cost of labor and delivery can exceed $15,000 should complications arise
You may qualify for state-run coverage if your salary falls beneath financial guidelines set forth
[/su_box]
If you are expecting a baby, then you know the excitement and anxiety that comes from all the questions that arise. Will you have a healthy child?
Can you afford the health insurance to protect you and your baby during your maternity period and the birth? What health insurance plans are available to cover you during this time?
Maternity health insurance is designed to meet the special needs and costs of expectant mothers. Maternity health insurance plans are important even if you have a trouble-free pregnancy.
Any potential problems that arise will cost you a great deal more and require a much higher level of insurance coverage. Not all health insurance plans cover these expenses, so it is important to be sure that your coverage will meet your needs.
Enter your zip code and start comparison shopping today!
How much will my pregnancy cost?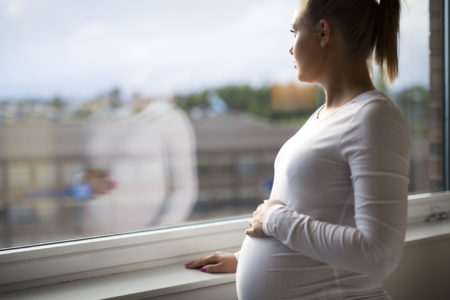 The average cost of a pregnancy varies greatly depending on several factors. If you have a problem-free gestation period and a natural delivery, you will have the lowest costs of any group of expectant mothers.
However, if your pregnancy requires special treatment, or if you must have a Cesarean section, the costs increase significantly.
The average pregnancy and delivery costs a minimum of $1700, with costs skyrocketing to $15,000, depending on the circumstances and your location.
Will my group health insurance cover pregnancy?
As a general rule, most group health insurance policies cover pregnancy and all its attendant costs. However, individual policies often have maternity exceptions, especially if you are pregnant prior to obtaining the coverage.
If you are contemplating becoming pregnant and have individual health insurance coverage, it is very important to be sure that your plan covers pregnancy.
Add a rider or addendum to your policy (usually at an extra cost) that will cover your maternity needs. Talking to an independent health insurance agent will give you the facts on various policy offerings.
Are you already pregnant and need maternity health insurance?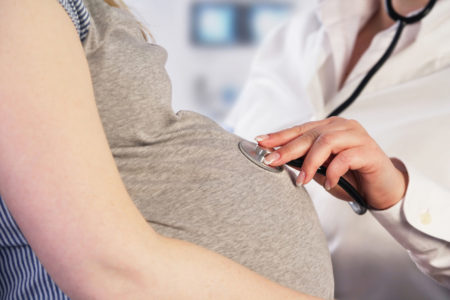 If you are already pregnant and seeking health insurance, understand that it will be difficult to find a company to cover you, as most consider pregnancy a pre-existing condition and the waiting periods for coverage often exceed one year. However, there are options for obtaining health care coverage if you are already pregnant.
If your income is low, you may qualify for a state-administered health care plan such as Medicaid. The determination of whether you can qualify for coverage is made by a governmental agency, which will review your income, assets, and other forms of support and decide if you can be covered.
Even if your expenses are not covered, the baby's may be, under Medicaid rules.
If your income or assets exceeds the approved level, you may be able to find a company that, with higher premiums, will waive the pre-existing clause of their policy and cover you.
However, in some cases, you may have to wait up to 12 months for coverage to begin. You can also invest some of your income into a healthcare savings account to be used to offset your costs on a tax-free basis.
Due to the changes in healthcare laws, you may now also qualify for Pre-existing Condition Plans under state guidelines.
In order to qualify, you must have been turned down by a traditional insurance company, be a U.S. citizen, and meet income specifications.
However, the requirements are generally less stringent than those for approval for Medicaid.
You can also check with your employer. An employer can often get you coverage at a much lower rate through a group plan, and the rules may be different than if you are trying to cover yourself individually.
However, if you are already pregnant when you apply for group coverage, do not be surprised if you find that your premiums are much higher than standard, especially for the first six months.
Does lack of health insurance increase the risk of gestational problems?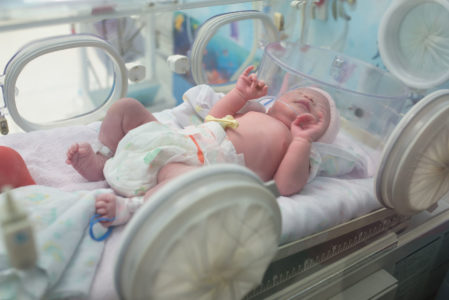 Many expectant mothers in the United States lack healthcare coverage. For this reason, many do not receive adequate prenatal care.
Oftentimes, women are in their third trimester before they seek care, due to the inability to pay medical bills. This leads to a higher rate of birth defects among these babies, as good prenatal care has been linked to a much higher healthy birth rate.
Many health insurance companies offer supplemental maternity insurance. If you are not pregnant at the time you apply, and do not become pregnant within a 12-month period, depending on the insurer, then your expenses will be fully covered.
Some states do offer maternity insurance to women who are already pregnant through state-sponsored group benefit plans.
Talk to your local independent insurance agent or your local Department of Human Services office to determine programs for which you may be eligible.
Check out maternity health insurance quotes online today!
[su_spoiler title="References:" icon="caret-square" style="fancy" open="yes"]
[/su_spoiler]