[su_box title="Keep in mind…" style=default"]
Nothing compares meeting your new baby for the first time
Depending on your health insurance, your pregnancy could be considered a pre-existing condition
Most insurance plans cover prenatal care
[/su_box]
Your pregnancy is an exciting time and should be filled with joy. Seeing your child for the first time is one of the most exciting journeys in life.
However, you've probably won't be very excited about the medical bills you incur if your health insurance policy does not cover a pregnancy.
Is your baby covered by your health insurance? In order to answer that question, you must establish the answers to a few others.
Start planning for the newest addition to your family today! Enter your zip code above and start comparing affordable health insurance quotes today!
What is maternity health insurance?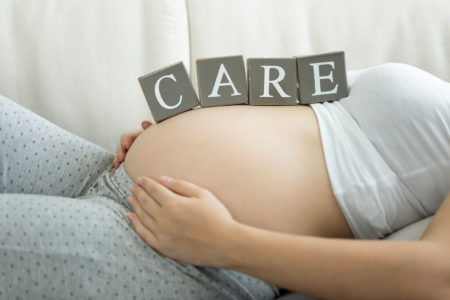 If you were pregnant prior to obtaining your health insurance, chances are your pregnancy is not covered, as it is considered a pre-existing condition.
If your current health insurance plan does not cover your pregnancy, there are several low-cost policies administered by the state.
To find out more information, it's a good idea to call your state's Department of Human Resources for details.
Assuming you were already covered by health insurance when you became pregnant, you and the baby are theoretically covered, but there are many exceptions to this rule.
For example, some companies do not cover routine prenatal care. This is the medical care you receive while you are pregnant, such as checkups, vitamins, and other services.
Federal law requires that any company with 15 or more employees must provide health insurance which includes maternity care.
Understand the Limitations and Exclusions of your Maternity Health Insurance
Once you have established that you have maternity care coverage, the next step is to find out what exclusions or limitations your company has on that care.
For example, if your doctor orders an ultrasound or amniocentesis, your company may not cover the cost if the test is not considered "medically necessary."
It will be up to the company to determine if the test is medically necessary, so it is often a good idea to get pre-authorization for any tests not performed on an emergency basis.
Many companies also require you to contact them when you present at the hospital for labor and delivery. Be sure you know your company's rules, or you could be financially penalized for failure to contact the insurance company.
HMO Health Insurance and Pregnancy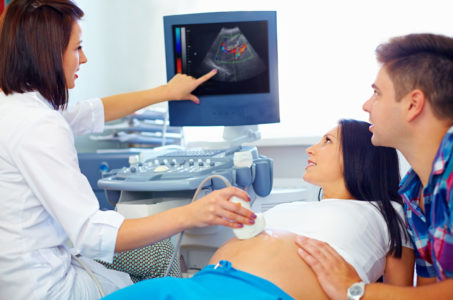 Many HMOs require primary physician referrals to obstetricians. This means that you must visit your primary care physician as soon as you suspect you are pregnant, and he or she must refer you to an obstetrician.
There are times when obstetricians are considered primary care doctors, so it depends on your insurance company's definitions. Be sure you understand if you need a referral.
You also need to be aware of any network exclusions if you use an HMO or PPO. If you choose to use a doctor or hospital which not in your network, you will have to pay more of the costs.
Who is covered when it comes time for delivery?
Before delivering your new baby, you need to know if your health insurance covers only deliveries in a hospital or are you allowed to use a midwife or nurse practitioner.
Many insurance plans have no problem paying for these services, but some do. The only way to be sure is to review your plan or contact your company.
You also need to understand your company's limitations on your hospital stay. If you need to stay in the hospital longer than the "approved" time, will your company pay?
If it's medically necessary, then most health insurance companies will pay. Be sure to stay in close contact with your company if your doctor feels you should stay longer than the normal amount of time.
Is my new baby automatically covered under my insurance?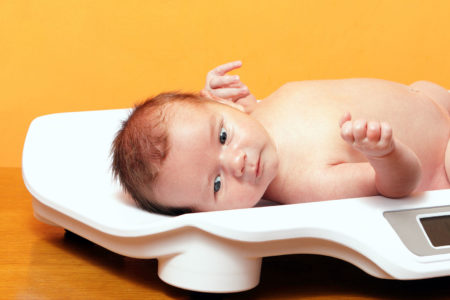 If you have only "employee and spouse" coverage through your insurance plan, you will have to add the child by adding an "employee and family" endorsement to your policy.
Most companies allow you to do this anytime during the year, not just during the open enrollment period.
However, you should check with your employer as soon as you find out that you are pregnant so that it will be clear that you need to add this coverage as soon as the baby is born.
If there are problems with the pregnancy, these are usually covered under the mother's insurance plan.
However, it's a good idea to stay in close contact with your health insurance company so you know which procedures are covered.
Having a baby is one of life's greatest experiences, and with a little planning and forethought, your health insurance company should not be a stumbling block to your enjoyment of your pregnancy.
Use our FREE online comparison tool to find the right health insurance plan for you and your family!
[su_spoiler title="References:" icon="caret-square" style="fancy" open="yes"]
[/su_spoiler]