[su_box title="Keep in mind…" style"="default"]
UnitedHealth was founded in 1977 and serves approximately 70 million people nationwide
The company does over $87 billion a year in business, and received an A. M. Best rating of "A" (Excellent) for its solid financial backing and claims handling
UnitedHealth offers several different plans including HMOs and PPOs
[/su_box]
The UnitedHealth Group Incorporated is a diversified company, which administers a variety of healthcare and wellness plans throughout the United States through a number of subsidiaries.
UnitedHealth Group's headquarters is located in Minnetonka, Minnesota, and administers nine separate companies including such as: AMX, Ingenix, United Healthcare, AmeriChoice and others. Founded in 1977,  United Health serves approximately 70 million people.
United Healthcare is one of the largest health insurance companies in the country. Created from the evolution of Charter Med, it was the first company to offer network-based healthcare plans for seniors in 1979. In 1984, the company changed from private ownership to a publicly-traded corporation.
Enter your zip code above to compare low-cost health insurance quotes today!
How Large is United Healthcare?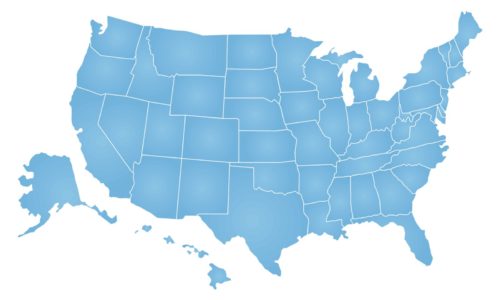 United Healthcare has the financial strength to pay its claims and even has the power to influence healthcare legislation.
The company lobbied extensively to limit the effects of the Healthcare Reform Act of 2010, and continues to spend great deals of funding on political action committees (PACs) designed to benefit insurance companies.
The company does over $87 billion a year in business, and received an A. M. Best rating of "A" (Excellent) for its solid financial backing and claims handling.
United Healthcare Approach to Health Insurance
United Healthcare spends a great deal of resources on wellness issues, as well, and has a strong commitment to preventive medicine.
By keeping its customers healthy, the company hopes to limit the amount it must pay out in future claims. United Healthcare offers incentives to its customers to practice healthy lifestyles and the company website has many resources designed to increase wellness.
United Healthcare Health Insurance Plans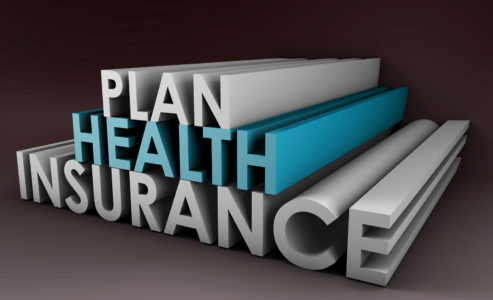 United Healthcare offers a variety of health insurance plan types to meet the needs of both groups and individuals. Most people purchase United Healthcare coverage through an employer, but the company also sells policies to individuals and the self-employed.
United Healthcare is administered in each state according to that state's rules, so coverage may vary by location. However, United Healthcare offers HMO and PPO options, which can be added to the total plan benefits.
United Healthcare HMO
United Healthcare's HMO plans are its most popular products, and offer more flexibility than most HMO plan.  There are over 626,000 doctors and 5,035 hospitals available to members nationwide.
United Healthcare's "Choice" Plan utilizes all in-network providers, while the "Choice Plus" plan allows members to go to doctors outside the network if necessary.
The plan offers fixed co-pays and access to the network of services known as United Healthcare Care Coordination Services.
United Healthcare PPO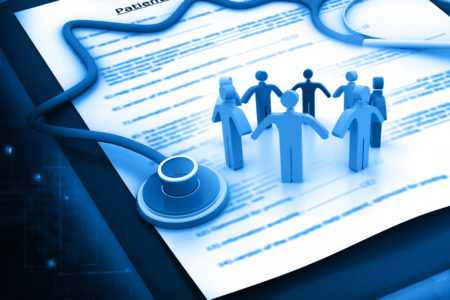 United Healthcare's PPO plans are similar to the HMOs but offer more options for out-of-network services. Costs for PPO plans are a bit higher than for HMOs, but since they offer a great range of choice, many people prefer them.
United Healthcare's PPOs also offer more options when it comes to treatments, and are more likely to approve various tests and procedures than the HMO option.
United Healthcare also offers two consumer-driven plan options, which rely on the consumer to make choices regarding healthcare treatments. A consumer-driven plan is one of the best ways for a small company to provide healthcare options for its employees without a large outlay of funds.
United Healthcare offers HSAs (Health Savings Accounts) and HRAs (Health Reimbursement Accounts) as part of its consumer-driven plans.
United Healthcare and Medicare
United Healthcare also has Medicare options for supplements and Medicare HMO plans, as well as Part D prescription drug plans and special needs plans.
United Healthcare offers initial Medicare plans, changeover plans, and plans designed to supplement retirement healthcare options.
United Healthcare has also been given authority to administer Medicaid plans in some states, and can coordinate Medicaid and Medicare benefits if you are eligible for both.
United Healthcare Customer Service Review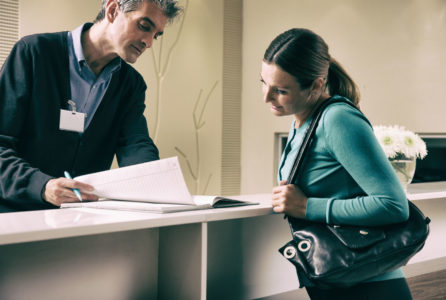 Reviews of United Healthcare's customer service have been mixed. In one survey conducted in 2007 by "Business Insurance," an industry publication, United Healthcare was named the "Reader's Choice" for "Best Managed-Care Organization."
On the other hand, a 2008 non-industry survey showed that 91 percent of United Healthcare's customers were dissatisfied with the company's service.
Other customer satisfaction surveys have indicated the level of customer approval is somewhere between these two extremes. United Healthcare is a large company and serves millions of customers,  so it's  highly likely that the groups polled have a significant influence on the total approval rating for the company.
Find affordable health insurance from comfort of your home! Use our FREE online tool and start comparison shopping today!
[su_spoiler title="References:" icon="caret-square" style="fancy" open="yes"]
[/su_spoiler]