[su_box title="Here's what you need to know…" style=default"]
Routine medical exams are essential for maintaining good health
The Affordable Care Act was introduced in July 2010
Annual medical exams can prevent many deadly diseases such as diabetes and heart disease
[/su_box]
If you bought your health insurance policy after September 23, 2010, or if you were already on a health insurance policy at that time that has since undergone fundamental changes, you are most likely to be covered when it comes to many aspects of preventive medicine.
This is because, in July 2010, the White House introduced its health care reform bill, the Affordable Care Act. This bill set out new laws, stating that health insurance companies are obliged to provide preventive care and preventive medicine to their members.
Use our FREE online tool and start comparing health insurance quotes today!
Do all health insurance policies cover preventive medicine?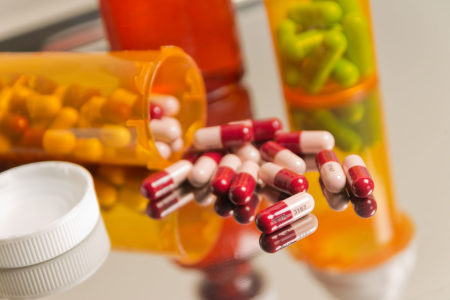 What is included varies from company to company, and from plan to plan, with such factors as an individual's age and circumstances coming into play.
If you are already on a plan and are considering treatment, the level of preventive care provided might influence your decision in regards to a particular company or policy. Reading the fine print is a must!
The government's Health Care website has a tool which enables you to work out which plan might suit you best. You can also type in a particular plan and find out what might be covered, regarding preventive care and medicine.
What exactly is included in my coverage?
According to the general tenets of the Affordable Care Act, however, you can now generally expect to be covered for:
Flu shots and pneumonia shots
Immunization against major infectious diseases, including human papillomavirus (HPV), meningitis, polio, and measles
Screenings for cancer, including colonoscopies, or screening for cancer of the colon for adults aged fifty and over, and mammograms for women aged forty and over
Pap smears, which play an important role in preventing cancer of the cervix
Tests for cholesterol, diabetes, and blood pressure
Immunization, screenings, and counseling necessary to a successful pregnancy
Also covered are well care visits for babies and children, up until the age of 21, which include:
Vision and hearing testing
Assessments regarding healthy and appropriate development
Screenings to monitor weight gain and obesity
Counseling and treatments with regard to depression, establishing and maintaining a healthy diet and weight, controlling alcohol use and quitting smoking are also items which fall under preventive medicine coverage.
Why does my health insurance now cover preventive medicine?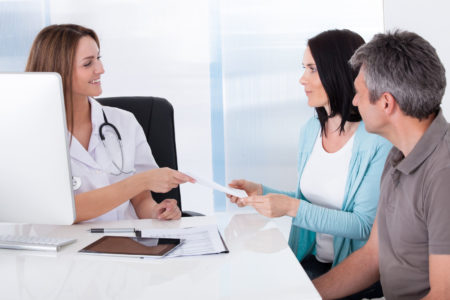 The thought process behind this inclusion of preventive care in health insurance policies is to improve the general health of Americans and to decrease stress on the health care system for the future.
The World Health Organization's 2002 World Health Report predicted that by 2020 seven out of ten of all deaths in the Western world would be the result of chronic disease. The four most dominant of these are:
CVD or cardiovascular diseases
Type 2 diabetes
COPD or chronic obstructive pulmonary disease
Cancer
In so many cases, these diseases are caused, triggered, or exacerbated by preventable actions, such as:
Smoking tobacco
Failing to exercise
Consuming an unhealthy diet
These diseases cause tremendous human suffering to both their victims and those surrounding them and place high levels of economic pressure on public health systems.
The July 2010 health care reform bill aimed to reduce this potential suffering by trying to encourage Americans and their health insurance providers to pay more attention to preventive care and preventive medicine.
Some people have not traditionally given much notice to the importance of preventive care out of personal choice. Others have found it to be too expensive. The Affordable Care Act sought to bridge that gap.
Will preventive care cost me any extra money?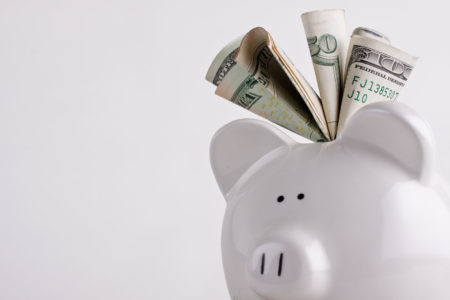 The bill stated that individuals with health insurance coverage were not required to share the cost of preventive care. It forbade insurance companies from charging members deductibles or co-pays for the services listed above.
However, it was anticipated that, to meet the new costs, some insurance companies might increase their premiums by up to one and a half percent.
There is some debate regarding the overall picture when it comes to whether or not the Affordable Care Act will save money for the health care system and insurance companies in the long run.
Some argue that preventive care can be expensive and, of course, even more so, now that more people are accessing it.
Others argue that the long-term costs of dealing with chronically ill patients outweigh the increased investments being made now.
What are the expected outcomes?
Keeping people healthy longer might also prevent the health care system from becoming suddenly inundated with chronic cases in the future.
The American government's Health Care website states that the changes have enabled 24.2 million U.S. citizens with Medicare to access preventive care since July 2010.
The government believes that around 88 million will have drawn on preventive care by 2013.
Regardless of the overall financial outcome, these statistics will hopefully prove to be significant to the improvement of the health of many individuals across America.
Commit to better health by comparing health insurance quotes today!
[su_spoiler title="References:" icon="caret-square" style="fancy" open="yes"]
[/su_spoiler]