[su_box title="Keep in mind…" style="default"]
If you are receiving Social Security Disability Insurance benefits, you should be eligible for Medicare after a 24 month waiting period
During this waiting period, you may be eligible for health insurance through a former employer, may be eligible for Medicaid or may have the option to purchase a private plan through the healthcare marketplace if you do not qualify for Medicaid
If you are on Supplemental Security Income disability, you will most likely qualify for Medicaid
If you have Amyotrophic Lateral Sclerosis (ALS), you should automatically be enrolled in Medicare A and B the first month your disability begins
If you have End Stage Renal Disease, you will also be eligible for Medicare
[/su_box]
Social Security Disability Insurance Benefits and Medicare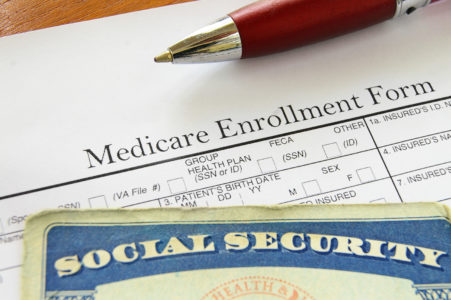 Anyone who is eligible for social security disability insurance (SSDI) benefits is also eligible for Original Medicare. However, there is a 24 month waiting period before your Medicare coverage will begin. The months are counted as one month for each month you received the benefit.
It is possible for previous periods of disability to count towards the 24 month Medicare qualifying period if your new disability meets certain eligibility requirements.
The new disability must begin within 60 months after the termination month of you receiving disability benefits or within 84 months of the termination of your widow's benefits or childhood disability benefits.
A previous period of disability can also count if the current disabling impairment is relevant to a previous disabling impairment.
Don't forget to compare costs before you sign up for any health insurance plan. Check out our free comparison tool on this page for fast and free online health insurance quotes today!
What should you do during the 24-month waiting period?
During this waiting period, you may be eligible for health insurance from a former employer. If this is not possible, there are several other options you can consider.
You may be eligible for Medicaid during this waiting period. You can apply through the healthcare marketplace website.
You will need to check yes when it asks if you have a disability and your application will be forwarded to your state Medicaid agency.
You can also apply directly through your state Medicaid agency. If you do qualify for Medicaid, your eligibility may continue even after you enroll in Medicare and you will be covered by both insurances.
If you do not qualify for Medicaid, there are private insurances available for purchase on the Healthcare Marketplace that you may be eligible for while you wait for your Medicare coverage to begin.
You may qualify for discounts and lower cost insurance based on your household size and income. However, you will need to make sure you include your social security disability insurance (SSDI) as part of your income.
Supplemental Security Income Disability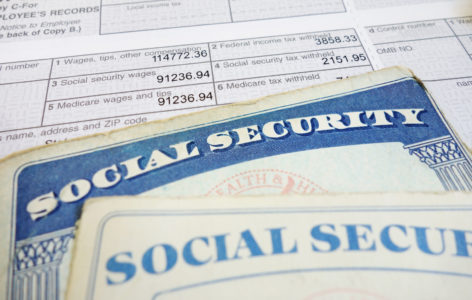 If you have supplemental security income disability, you may qualify for automatic Medicaid coverage or you may have to apply for this particular benefit. In most states, you will be automatically enrolled. If your state requires you to sign up, you can apply on the healthcare marketplace website or in person at your state Medicaid office.
If you are not automatically eligible for Medicaid due to your disability, it is always in your best interest to apply as many states have expanded Medicaid programs.
Amyotrophic Lateral Sclerosis (ALS) and Medicare
If you have Amyotrophic Lateral Sclerosis (ALS), and you qualify for Medicare Part A and B, you will not have the 24 month waiting period for your coverage to begin.
You will be covered by Medicare the first day your disability begins, unlike with other disability impairments.
End Stage Renal Disease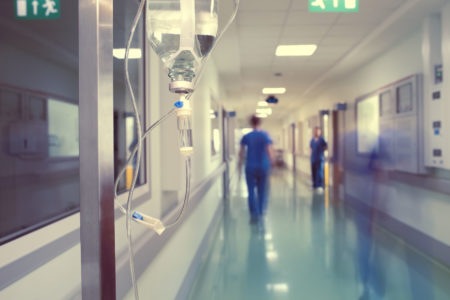 If your kidneys no longer work, you need regular dialysis, or you have recently had a kidney transplant, and you've worked the required amount of time for Social Security and Railroad benefits, are eligible for any of these benefits, or are the dependent of someone who is eligible, you can get Medicare at any age.
You will typically both Medicare Part A and B to cover most of your dialysis and kidney treatments.
The waiting period for those with end stage renal disease works a little differently. If you're on dialysis, Medicare coverage will usually start on the first day of the fourth month of your dialysis treatments. There are exceptions where your coverage may be able to start earlier, typically if you will be doing at home dialysis treatments.
If you are only entitled to Medicare due to permanent kidney failure, your Medicare coverage will end either 12 months after you stop dialysis treatment or three years after the month you had the kidney transplant. However, it is possible for your coverage to be extended if you need to restart dialysis or need another kidney transplant.
Exploring all Options
Enter your zip code in our free search tool to compare your state's top health insurance providers. We can get you in touch with companies based off your income, budget, preexisting conditions, coverage needs and so much more. Comparison shopping is the best way to guarantee you're paying the right price for the highest amount of coverage possible; it's fast, free, and always confidential.
Why not give it a shot?
[su_spoiler title="References:" icon="caret-square" style="fancy" open="yes"]
https://www.medicare.gov/people-like-me/disability/get-a-and-b-automatically-disability.html#collapse-3100
http://d1ufvfrhubb0t1.cloudfront.net/wp-includes/wlwmanifest.xml
[/su_spoiler]