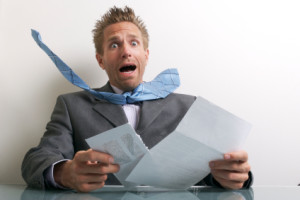 If you have submitted a claim with your health insurance company and it has been denied you can appeal it and if that doesn't work, you can take other avenues.
Health insurance companies are always looking to protect their bottom line, which means that they will sometimes deny a claim and hope that you won't argue or appeal it. At times, though, your health insurance company may have a good reason for denying your claim. Make sure you know the reason for the denial and only spend your time appealing it if you have a legitimate reason for doing it.
What are some of the reasons a health insurance company may deny a claim?
There are a number of reasons why an insurance company denies a claim. One simple reason is that the claim you filed is not covered under your plan. When you purchase health insurance, make sure to read the coverage and plan and be aware of what the insurance covers. Also, look for exclusions in your policy.
Just because you have insurance for health and medical reasons does not necessarily mean that everything related to health will be covered. Some policies (especially cheaper ones) will exclude particular medications or procedures, such as:
Cosmetic surgery
Experimental treatments
Birth control
Circumcisions
Learning disabilities
Medical equipment
Behavioral problems
Mental health
Other things that are usually not covered under a traditional health policy include:
Vision and dental care
Home health care
Nursing home care
Alternative treatments are usually not covered either. Many individuals often assume something is covered and submit a claim for it then are surprised when a claim is denied. If it is not a part of your plan, the company will deny it so always understand your policy well before incurring medical bills if at all possible.
Another reason that your claim may be denied is that you submitted a claim for a pre-existing condition. This refers to a condition that you have previously been diagnosed with and received treatment for. Pre-existing conditions may not be eligible for coverage if they were diagnosed within the prior 12 months of starting your policy.
Also, keep in mind that just because your health care provider recommended a treatment or medication doesn't automatically mean that your insurance will cover it. Always look over your policy to see what is covered.
A policy may be denied due to clerical errors, on either your doctor's part or the insurance company's. When a physician submits a claim for you, there are certain notes and paperwork that need to be submitted as well. If the paperwork is filled out incorrectly, illegibly or incompletely, the claim may be denied. The insurance company may also make a clerical mistake or lose some of the paperwork needed, which may result in a denied claim.
What steps should you take to appeal a denial?
If you receive a denial letter from your insurance company, the first thing you should do is call the company and speak with a representative. Make sure you have the letter handy to reference. If it is determined, that the reason for the denial was because of missing information or a processing error, an appeal is usually not needed.
If you do not agree with the reason the representative gives for the denial, ask him or her what steps and paperwork the insurance company requires for an appeal. Also, get the information as to where to send the appeal. When you write your appeal letter, include important items such as:
Your policy or group number
Member ID
Date of service in question
The name of the physician or facility
The amount that was billed
Next, explain in concise detail why you are appealing and what you would like to see as a result. If you have any medical records or other documentation that you think will help your case, include them with your correspondence. If your first appeal is denied, you may have the opportunity to submit additional appeals through your insurance company.
What can you do if your insurance company continues to deny your appeal?
If your insurance company does not give you the results you think you deserve, there are other ways to go about appealing the denial. Your next step is to go through your state insurance department or they often will conduct an independent review of the claim and denial. The appeal process through your state department may have a number of steps and may take awhile to resolve so keep in mind that it will not be a quick decision.
Also check to see if you insurance policy offers arbitration. This uses a third party to review the denial and advice on the outcome. This ruling may be binding, depending on your insurance policy and state regulations.
One of the best ways to be armed to fight your insurance denial is to be persistent and be organized. Keep copies of all correspondence from your insurance company, health care provider, and state insurance company.
Compare Health Insurance Companies online today!