[su_box title="Keep in mind…" style="default"]
The open enrollment period is the official time period to buy, change, or switch health insurance
After the open enrollment applicants need a special enrollment period
Special enrollments require qualifying life events
Pregnancy is not a federal qualifying event, some states differ
[/su_box]
The time to switch health plans coincides with the Obamacare open enrollment period. The Open Enrollment Period is the best time to buy insurance, make changes to your existing policy, or switch providers altogether. The Affordable Care Act banned the use of pre-existing conditions and medical underwriting in health insurance applications.
Pregnancy is not a lawful basis to deny insurance or to charge a higher rate than others in the same insured group. Comparison shopping is the ideal method for selecting health insurance during open enrollment or a special enrollment period.
Find pregnancy health insurance coverage by entering your zip code above and getting free quotes!
Pregnancy as a Qualifying Event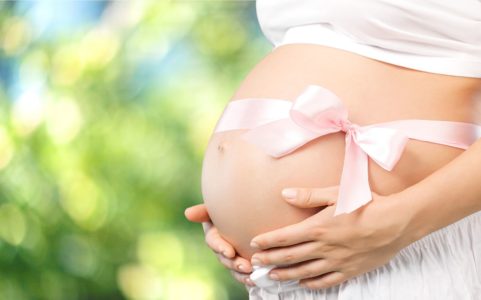 The status of being pregnant is not a basis for a federal special enrollment period. At least one state deems pregnancy to be a qualifying event for a special enrollment period.
The State of New York was the first to recognize pregnancy as a qualifying life event. Under federal rules and most states, childbirth triggers a special enrollment period.
As a practical matter, the child qualifies for separate insurance under the Affordable Care Act, but that too is subject to open enrollment and special enrollment rules. Insurers may not deny coverage to persons aged 19 or younger due to pre-existing conditions.
Switching Health Insurance for Maternity Coverage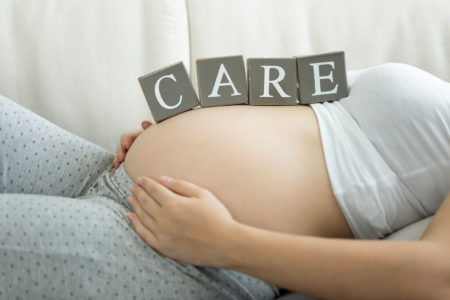 The ability to switch policies may depend on whether one wishes to buy through the marketplace and exchanges or outside of the Obamacare system. Outside of the open enrollment, one can purchase qualified health insurance from brokers, agents and direct from insurers. One cannot get Obamacare subsidies and tax credits outside of the Marketplace and state exchanges.
Wealthy individuals and families do not qualify for Obamacare subsidies, and they can shop outside of the marketplace for customized insurance offers.
Healthcare Coverage and Pregnancy
The Affordable Care Act and its implementing rules offer substantial protection and benefits for pregnant and soon to be pregnant women. Medical research supports the broad proposition that a healthy pregnancy begins long before the woman gets pregnant. It begins with a healthy lifestyle and symptom-free health long before conception.
Wellness and Health Before Pregnancy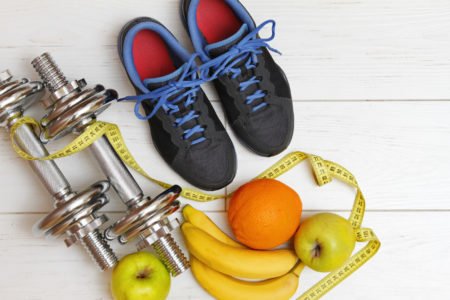 The best way to prepare for pregnancy is to be and stay healthy. Women can establish a great health baseline by following a medically directed wellness regimen. They can do simple things like exercise, keeping to diet and weight management, and getting regular medical checkups. Many diseases and conditions get passed from mother to newborn.
Alcohol, drugs, and sexually transmitted diseases pose particular threats to the newborn. The unforgettable sight of newborn babies born addicted to opiates is a startling example of the need for women of child bearing age to maintain healthy drug-free lifestyles.
Life Events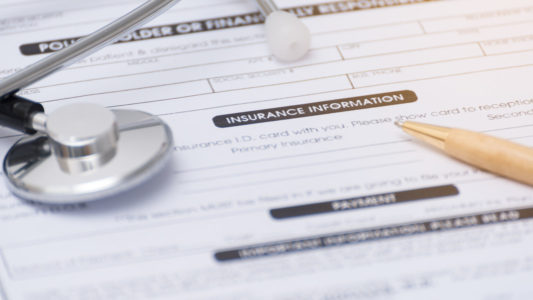 The Affordable Care Act sets an Open Enrollment period and bans sign ups after that time. The law recognizes that life is dynamic and some changes require a new opportunity to purchase health insurance.
The law provides special enrollments, and applicants need only show a substantial change in status — a Life Event — to qualify. The accepted federal and state qualifying events include the below-listed items.
Marriage
Childbirth
Adoption of a child
Loss of coverage as a dependent at age 26
Loss of employer-sponsored coverage as an employee
Loss of employer-sponsored coverage as a dependent
Moving to a different state or county
Plan Reviews and Open Enrollment
The Affordable Care Act set an open enrollment period for guaranteed acceptance without reference to individual status such as pregnancy. Open enrollment also gives a measure of fairness to insurance providers and to help stabilize the insurance markets.
Open Enrollment gives insurers a set timeframe to develop plans, present them for approval, and offer them for sale on the Marketplace and state exchanges.
The prices of medical services in network agreements are time-sensitive. When negotiating for sub-market prices, insurers must set time guidelines with the medical care providers in their networks. The open enrollment helps insurers protect their profits from risks, and it helps bring quality services to subscribers.
Gender Discrimination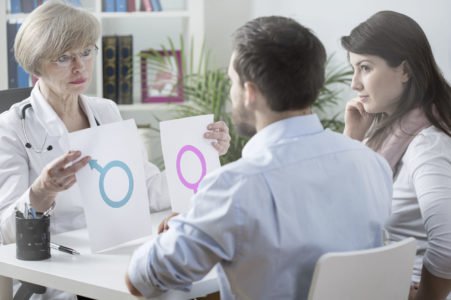 Before the enactment of the Affordable Care Act, insurance companies in the individual and family market routinely treated female applicants differently and more harshly than male applicants. Reproduction became a basis for higher rates and denials. Insurers treated pregnancy as a pre-existing condition and typically denied insurance coverage to pregnant women.
When accepting female applicants of child bearing age, the policies often excluded maternity and pregnancy. Obamacare reversed these policies and instead used universal acceptance, the individual mandate, and community rating.
The Essential Health Benefits
Maternity benefits are one of the 10 essential health benefits that all qualified health plans must offer to all applicants. These benefits combine with no cost prevention and wellness services to make an excellent range of coverage from healthy woman to healthy pregnancy and childbirth and post-natal care.
Comparison shopping helps find the best combination of benefits to meet the individual or family needs such as the location of network hospitals and specialists.
Maternity and Newborn Care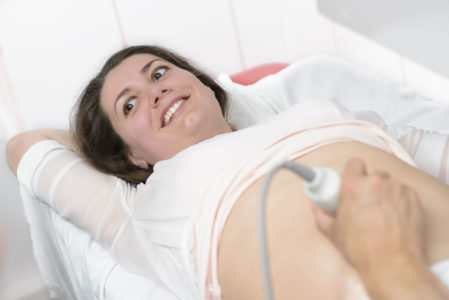 The maternity benefits category of the essential health benefits covers some prenatal care, maternity, and newborn care benefits. If combined with no-cost prevention and woman wellness, then there is a wide range of services that can help women through healthy pre- pregnancy, a smooth pregnancy and support in the critical newborn stages.
The maternity category includes the following benefits and services:
Prenatal care, labor, delivery care, post-natal care
Breastfeeding support, equipment, and supplies
Gestational diabetes screening
STD screenings
Switching Policies While Pregnant
Pregnant women can easily switch policies during the Obamacare open season. The period permits changes and new purchases with any financial subsidies for which the applicant qualifies. Special enrollments provide a chance to switch and get Obamacare benefits too.
Comparison shopping is a powerful tool when selecting health insurance on or off the Obamacare Marketplace and state exchanges. Find prenatal coverage and family healthcare quotes today by entering your zip code below!
[su_spoiler title="References:" icon="caret-square" style="fancy" open="yes"]
[/su_spoiler]