[su_box title="Keep in mind…" style="default"]
Referrals play a key role in healthcare plans
Plans use networks of medical care providers to deliver benefits and services for members
Referrals give permission to use network resources
Some plans use doctors to make referrals while others allow members to choose for themselves and pay slightly higher prices
[/su_box]
Referrals refer to two important functions in healthcare. First, the traditional medical definition is to issue a recommendation for a patient to see a designated doctor or type of medical care provider. This kind of referral is the customary practice when an attending doctor senses a condition that is outside of his or her area of specialization.
The managed care referral takes on a different meaning. It suggests permission to use a resource. Some plans require a permission type referral to use a network resource.
Enter your zip code here to compare online health insurance quotes for free!
Referrals from Primary Care Physicians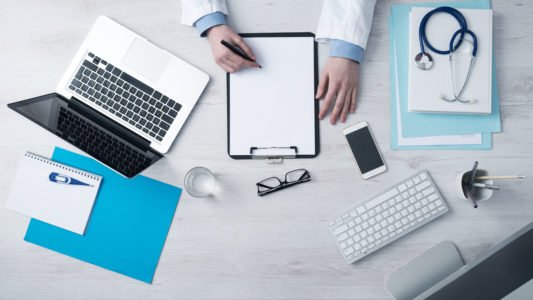 Some types of managed care use a primary care physician to oversee treatment and to make referrals to other network resources. In narrow networks, this practice can cause delays and difficulties for consumers that may have to wait to get referrals from the primary care doctor, and then wait again for the specialist's services.
Managed Care with Primary Care Physicians
The primary care physician helps the consumer and the insurer. The PCP helps to ration services. The oversight helps the insurer avoid low-value referrals such as those not medically necessary. The PCP helps the consumer. The doctor treats the patient and can use his or her familiarity with the case to make informed recommendations on referrals to specialists and other resources.
HMO is the Health Maintenance Organization. This type of managed care uses a primary care doctor to make referrals to network resources. HMO does not pay cost sharing for outside resources. The HMO model emphasizes low-cost network services, lower copays, and lower coinsurance than PPOs.
HMOs were pioneers in using wellness services and prevention to reduce demand for medical care.
POS is the point of Service model. The POS uses a primary care physician and offers low-cost incentives to drive a high-volume of subscribers to its high-value service providers.
HMO-POS is the Health Maintenance Organization with the Point of Service Option. The HMO-POS uses a primary care physician but does not restrict his or her discretion on referrals. He or she can refer patients to outside resources.
The insurer pays cost sharing when the PCP makes outside referrals. The POS option adds flexibility and consumer choice to the usually rigid HMO model.
Managed Care with Self Referral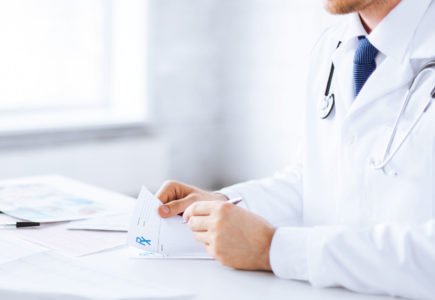 The type of health care model you have whill affect your ability to self-refer. While some plans may allow you to visit out-of-network speciaists on your own, others will allow you to do so but not offer any coverage if you do. Understanding the types of healthcare plans and their self-referral policies can save you a lot of stress and money.
– HMO
HMO-type managed care left many consumers wishing for more freedom and flexibility in their choices of medical services providers. The primary care physician process is cumbersome at best. The industry responded by offering plans that have price preferences for in-network providers and low rates of cost-sharing for outside resources. Further, outside spending does not count towards the deductible threshold or policy spending limits.
– PPO
PPO is the Preferred Provider Organization. The PPO does not use a primary care doctor for referrals. The preferred network providers cost much less than outside doctors. The insurer pays less of the costs. The members can self-refer to any network resource with possible exceptions for certain specialists. PPO pays its full cost sharing for network resources.
PPOs typically pay a lower level of costs sharing to reimburse for outside resources, and members often have to fill out forms and provide detailed information.
PPO pays its full cost sharing for network resources. PPOs typically pay a lower level of costs sharing to reimburse for outside resources, and members often have to fill out forms and provide detailed information.
– FFFS and EPO Models
FFFS is the fixed fee for services model. The consumer has the freedom to choose any medical service provider that accepts the plan. The consumer has free choice, and the providers accept the agreed price for the service or benefit.
EPO is the Exclusive Provider Organization. The EPO offers low price incentives to subscribers to use network resources. EPOs charge fewer and less expensive copays than other types of managed care. Subscribers can choose any of the network resources without medical referrals.
Referrals versus Authorizations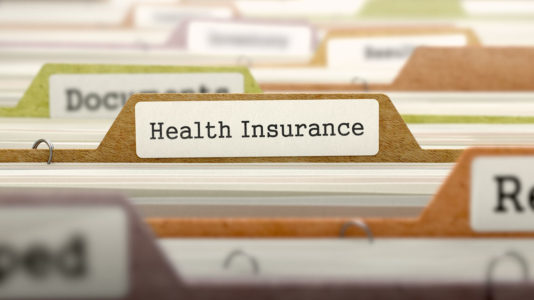 Referrals go from doctor to doctor or medical care facility. Authorizations go from a payer to a medical care provider. Authorizations give the financial approval for a covered essential benefit or service. When done in advance, payer authorization is called a prior approval.
Referrals Have Limits
A referral can be a beginning rather than a solution for a patient's care needs. A referral does not automatically carry a medical necessity for treatment beyond the initial consultation. The patient and the attending doctors may need to do much more to arrange an authorized course of treatment.
Referrals in Medicare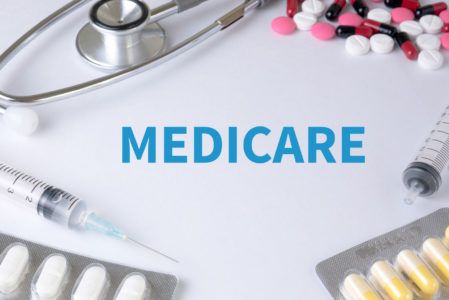 Medicare has two distinctly different major part. The program has a public side, the Original Medicare, and it has a private insurance side called the Medicare Advantage program. Eligible participants must choose one or the other, and there is a difference in the use of referrals to access services.
– Original Medicare
Original Medicare consists of both Medicare Part A- Hospitalization and Medicare Part B- Medical Insurance. Together they make a powerful and comprehensive medical care package. Participants do not need referrals, and they can access any medical care provider that accepts Medicare.
– Medicare Advantage Plans
Medicare Advantage plans are private insurance products. They use networks to deliver medical care to plan subscribers. Some Medicare Advantage plans include prescription benefits, and all must include prevention, wellness, and essential health benefits.
Medicare Advantage HMO type plans use primary care doctors to make needed referrals. These types include POS and HMO-POS hybrid plans.
Medicare Advantage PPO type plans that do not use a primary care physician do not require referrals for most resources. Using self-referral, consumers can access most network resources.
Referrals in Healthcare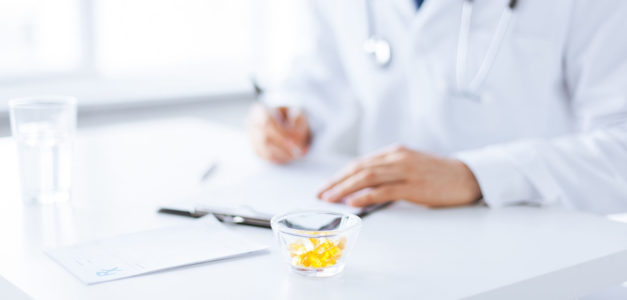 Medical referrals in medicine follow the traditional method of a recommendation from a treating physician for a patient to seek another or specialized medical provider. In managed care, referrals are permissions to use a particular resource.
Some managed care plans require a formal PCP referral while others allow subscribers to self-refer for higher prices. In either situation, referrals help distribute medical services among plan members.
Enter your zip code below to find a health insurance plan that gives you the freedom you need to receive the quality care you deserve.
[su_spoiler title="References:" icon="caret-square" style="fancy" open="yes"]
https://www.medicare.gov/what-medicare-covers/medicare-health-plans/medicare-advantage-plans-cover-all-medicare-services.html
[/su_spoiler]