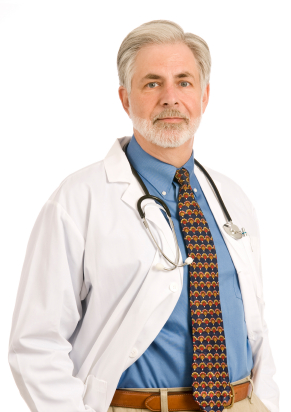 With over 35 million members, WellPoint insurance is one of the largest health insurance providers in the country. WellPoint is the recent product of the merger between Anthem Inc and WellPoint Health Networks; despite being a young company, this merge allows WellPoint to offer coverage in all 50 states. Designed to provide affordable coverage to low-income households or individuals who would otherwise go uninsured, WellPoint focuses its service upon providing low cost health insurance coverage.
About WellPoint Insurance
In order to achieve this goal, the company works closely with medical providers to provide the most cost-efficient healthcare possible. Additionally, the company is involved in several non-profit and charitable organizations in order to spread healthcare resources and information to communities. Through offering educational programs to communities about preventative care and lifelong health education, WellPoint works to decrease the overall cost of healthcare over the lifetime of patients who may otherwise experience lifelong illness or need invasive or expensive procedures.
For example, the diabetes health-improvement program offered by WellPoint provides members with life management tips; insureds receiving this program are 27% less likely to go to the hospital than those who are unaware of the techniques offered.
Aside from the educational programs offered by the company, WellPoint assists local communities by providing additional benefits to Medicare coverage. Individuals over 65 who already receive Medicare benefits can use WellPoint to supplement the existing policy and receive coverage for the gaps in Medicare. Additionally, WellPoint works with state sponsored programs such as Medicaid to provide health coverage to low-income families.
Health Insurance Plans Offered
Several types of health insurance plans are available through WellPoint. Specific plans are subject to availability in the area; although WellPoint is widely available across the country, some areas will have a greater network of healthcare providers than others. WellPoint has teamed with Blue Cross and Blue Shield across the country; generally, any doctor in this network would be available to use with your WellPoint policy. Depending upon your desired level of coverage, you can select one of the three main types of insurance offered by WellPoint:
HMO – A plan with predictable, pre-determined costs, an HMO requires patients to use doctors within the specified network in order to receive coverage.
PPO – A plan that also utilizes networks; patients are able to use doctors outside of the network for healthcare but will need to pay the difference out of pocket. Additionally insureds must usually meet the deductible before health benefits apply, although some types of preventative care may be covered for a co-payment only.
POS – A customer-guided plan where the insured can determine the deductible and out-of-pocket maximum amounts paid on the plan, but may have a higher premium cost in order to afford a lower-deductible policy.
HMO, PPO, and POS plans are the three most common types of insurance offered by most major health insurance providers. WellPoint plans can also utilize a health savings account in conjunction with any high-deductible plan. An HSA allows the patient to pay for prescription drugs, doctor co-pays, or other health insurance costs with money set aside before taxes.
WellPoint Group Health Insurance
WellPoint offers group plans as well as individual policies. Group coverage depends upon the size of the employer, the number of employees requiring coverage, and the location of the business headquarters in relation to where the employees are working. WellPoint also offers group plans to government employees through federal health plans. Because the employer determines the coverage purchased, different companies may offer a limited scope of WellPoint plans for the employee to choose from.
Extended Medical Benefits from WellPoint
In addition to standard health insurance, WellPoint offers extended benefits including dental, vision, prescription drug, disability, and life insurance. Insureds can also choose to utilize a flexible health spending account to augment an existing policy, or take out one of the supplemental insurance policies provided by the company to fill in the gaps of existing coverage.
WellPoint Customer Service Review
While WellPoint offers a variety of coverage and is available across the nation, the company has recently experienced a number of complaints due to a sudden spike in rates. WellPoint is working to alleviate the problem, but many consumers were affected by the increased premiums. Additionally, due to its massive size, WellPoint may be difficult to contact directly and patients have reported poor quality of customer service.
Nevertheless, for the size and flexibility WellPoint offers, few other insurance companies can compete. If you are in the process of shopping for insurance, or considering renewing your policy through your employer, it can pay to take the time to familiarize yourself with WellPoint coverage or receive a quote online. Depending upon your situation and your family's healthcare needs, WellPoint may be able to provide you quality coverage at an affordable price.
Compare Health Insurance Quotes online today!