[su_box title="Keep in mind…" style"="default"]
Prescription drug coverage varies from one health insurance plan to another
Mail orders are a viable alternative for some individuals
Generic medications can cost considerably less than name brand drugs
[/su_box]
It's important to know what the coverage on your health insurance plan is before you need to use it. Many people purchase their health insurance based entirely on price, which may not be the best strategy.
While health insurance can be extremely expensive (and it's tempting to buy a cut-rate plan) you get what you pay for in many cases.
Paying a low insurance premium might seem like a good idea when you are healthy, but if something happens during the plan year that's not covered, it will cost you much more in the long run.
Since most health insurance policies will not allow you to add or drop coverage before the renewal date, you should be careful to know exactly what will be covered under your health insurance plan before purchasing a policy.
Find the perfect health insurance policy for you and your family by entering your zip code above!
Are prescription drugs covered under my health insurance plan?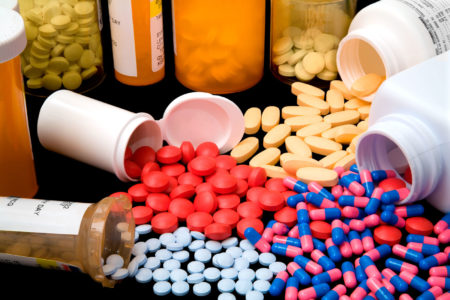 It's important to choose a policy that covers the prescription medication that you need throughout the year.
People who take prescription drugs for existing conditions like heart disease, depression, or high blood pressure should be sure that their drugs will be covered throughout the year in order to save money on health care.
People with existing health conditions aren't the only ones who should worry about getting prescription drug coverage.
If you get sick throughout the year and have no prescription drug coverage, you may find yourself in the position of being unable to afford drugs to treat your illness even if the doctor's visit was covered.
Prescription drug coverage varies from one company to another, and can even vary among individual policies for any given provider. Some providers will cover all prescription drugs with an agreed-upon co-payment for the insured.
Under this type of plan, you owe a specific co-pay to the pharmacy at the time a prescription is filled. In other cases, health insurance providers require that you meet the deductible for the year before prescription drugs can be covered.
Most providers fall between these two categories. Some may not cover brand name drugs if a generic option is available. Others might provide coverage for mail-order prescription refills but not prescriptions refilled at the pharmacy.
Sometimes policies will not cover prescription medication if there is an equally effective over the counter drug option. Usually, your doctor or pharmacist can communicate with the insurance provider to find a medication that will fulfill requirements for coverage.
Are all prescription drugs treated the same way?
In some cases, not all prescription drugs will be covered by your policy. Some policies have exclusions for "elective" medication such as
Some policies have exclusions for "elective" medication such as fertility drugs, birth control, or drugs taken for cosmetic purposes. In addition, some policies will cover the first few refills of a medication but not cover subsequent months.
How can I find out which prescriptions are covered?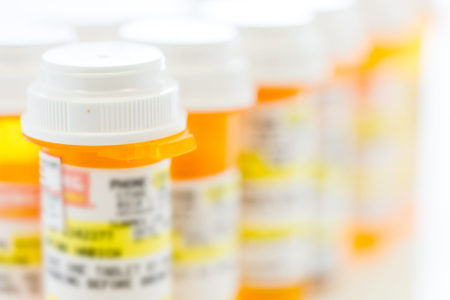 The best way to determine which medication is covered is to review the documentation provided by your insurance provider. Before signing up for insurance coverage, you should read the explanation of benefits thoroughly and be sure you understand everything in the policy.
In the event that you misunderstood something when you signed up, you may not be able to change the coverage until the renewal date.
If you have difficulty understanding your health insurance policy, you can contact your healthcare provider directly. Most insurance companies will have a customer service department that will be happy to answer your questions and clarify any questions you may have about services and benefits.
If your insurance is provided through your employer, you may also be able to ask your HR director about your insurance benefits.
In some situations, prescription drug coverage will not be available to all people. If your insurance provider doesn't cover prescription drugs, you may still be able to get assistance in paying for your prescription drugs.
Some programs give discounts to qualifying individuals who do not have insurance or whose insurance won't cover prescription drugs. In other cases, pharmacies like Wal-Mart or Walgreens have a prescription drug club you can join in order to receive discounts.
If you are considering changing or updating your insurance, you should be sure to get a policy with prescription drug coverage.
If you have a pre-existing condition that requires medication for treatment or maintenance, prescription drug coverage will save you a lot of money throughout the year.
Even if you don't have any conditions that require medication, prescription drug coverage can save you a lot of money if you become sick throughout the year.
Remember that even if you cannot get prescription drug coverage through your insurance, you may still qualify for reduced cost prescription drugs by signing up with an assistance program or a savings club through your local pharmacy.
Don't be left without the prescription medication you need. Use our FREE tool to find the right health insurance coverage you and your loved ones!
[su_spoiler title="References:" icon="caret-square" style="fancy" open="yes"]
[/su_spoiler]