[su_box title="Here's what you need to know…" style="default"]
Maintaining a healthy lifestyle positively affects your health insurance options
If you are over 60, your employer may discontinue your coverage
If you are 65 or over, you are eligible for Medicare
[/su_box]
Facing the possibility of losing your health insurance can be scary, even more so if you are 60 years old.
However, you do have options available and researching all the different health insurance plans can help you make the best decision for you and your family.
Enter your zip code above and start comparing health insurance quotes today!
Is health insurance mandatory?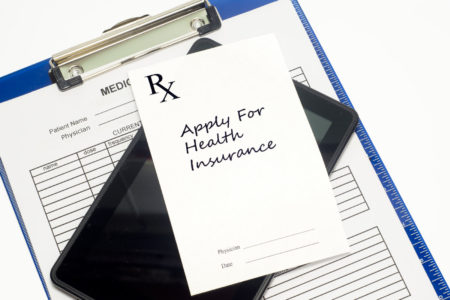 An estimated 47 million Americans are without health insurance. While it is believed that a majority of them are under 30, studies show the percentage of uninsured adults between the ages of 60 to 65 is on the rise.
This is due to higher unemployment rates, budget cuts, and earlier retirements. Many Americans are now facing the decision of how to find affordable insurance. If you are over 60, this can be a difficult task.
To make matters worse, it is required by law to have a health insurance plan.
Age affects insurance rates and some companies do have age limits for writing policies. This does not mean coverage is not available you will just have to find out what is available to you.
What health insurance options do I have at 60?
Group insurance policies do not always have age limit on their policies. If you are employed, find out what kind of coverage your employer offers. Larger companies are now even extending health insurance to part-time employees.
Private policies are available to applicants up to the age of 64 and a half. You need to make sure you enroll in coverage before the age cut off though to ensure you have coverage until you are eligible for Medicare.
If you have chosen early retirement, your company may offer retirement insurance. This is a type of group insurance that can be either a temporary or a permanent policy. It is designed to cover the gap between retirement and Medicare eligibility.
These policies can vary greatly in coverage to make sure you read your policy carefully.
What if I am unemployed?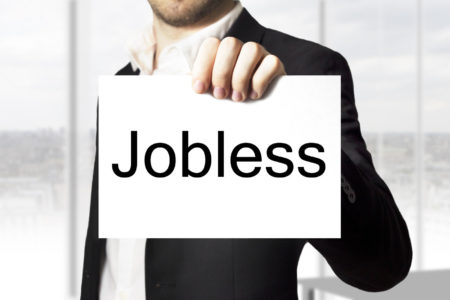 If you are facing unemployment, your company may offer COBRA insurance. This is an insurance that allows you to maintain your employer's group coverage for up to 18 months.
You will be required to pay 102 percent of your policy premiums, and not all companies have to offer this insurance.
If you meet the requirements, Medicaid may also be an option. They do not have age restrictions, but there have income restrictions that may apply to you.
If you live below the poverty line, are physically challenged, or collect Social Security you may qualify. Each state has unique regulations to apply.
If you have paid in during your working life, Medicare is available once you turn 65. Medicare is collected as part of your taxes by your employer. Medicare is a federally funded program that offers basic coverage. There are also supplemental health insurance plans available that can be purchased.
How much will health insurance cost at age 60?
Many factors go in to calculating insurance premiums, but age is a big factor. After the age of 60, you will can up to five times or more than someone in their 20s, regardless of any other factors.
This is because insurance companies show statistically older people have a greater chance of getting sick.
Nine states have passed legislation capping the ratio insurance companies can charge older people.
This means the limit how much more a policy would cost someone over a certain age as someone younger for the same policy. There is also a proposal at congress that would restrict companies to only being able to double rates.
What factors influence health insurance premiums?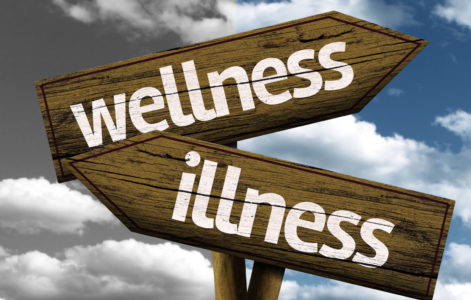 Lifestyle and health will also be indicators used for deciding your premiums. Things like smoking and pre-existing conditions may cause you to have higher premiums.
Health insurance companies are not required to cover pre-existing conditions in the event you have a lapse in coverage.
Health insurance companies will sometimes offer policies with higher deductibles to lower premiums.
This means your monthly costs may be more affordable but if you need more than routine health care you may have to pay up to $5000 or more before the insurance company pays out.
What are the risks of not having health insurance?
Not having health insurance can carry some big risks. You may be risking your financial well-being and your health. Many people believe that if they are healthy that going without health coverage will be okay, but even a temporary lapse may be dangerous.
On serious illness or accident could wipe out your savings. If you need to be hospitalized or require surgery, it could cost you up to $60,000. You will be responsible to pay the full amount.
If you cannot pay or work out payment arrangements, your account will be sent to collections.
What happens if you account goes to collections?
Collection agencies can come after you and put liens on your property and high medical debt could even lead to bankruptcy. In fact, 60 percent of bankruptcies filed each year are due to overwhelming medical debt.
If you find out you need health insurance later, you may not be able to get it. Health insurance companies may decline you for having a lapse in coverage.
If you can get coverage, they will charge you even higher premiums and exclude any pre-existing conditions. Instead of paying five times the higher rates for being over 60; you may pay ten times more.
Also, if you were diagnosed with any medical conditions you will have to wait up to a year to receive covered treatment for it.
Studies have also shown people who do not have insurance have a higher risk of dying unnecessarily. This is because you are more likely to put of routine health screenings and preventive care.
You are also less likely to go to the doctor when you are sick. Putting off care means that a disease may not be detected early.
Early detection can be essential in treating some diseases. Even if you do not have health insurance, you still need to get routine medical care.
Start preparing for tomorrow today! Compare health insurance quotes here!
[su_spoiler title="References:" icon="caret-square" style="fancy" open="yes"]
[/su_spoiler]