[su_box title="Keep in mind…" style=default"]
Supplemental health insurance is coverage that enhances your current health insurance plan
Most health insurance plans don't cover dental or vision care
Aflac is one of the largest supplemental insurance providers in the nation
[/su_box]
Supplemental health insurance coverage is a term applied to policies sold to supplement, or enhance, your coverage with another company. The term refers to several common types of insurance which meet different needs for patients.
Supplemental insurance to employer-sponsored healthcare plans usually cover things that regular health insurance does not, such as dental, vision, and wellness care.
Many health insurance policies do not cover dental treatments, and dental expenses can quickly escalate. The same is true with vision care.
Because many healthcare plans do not cover typical wellness activities like routine screenings, option coverage may be available to pay and even reward you for these activities.
Enter your zip code above and start comparing affordable health insurance quotes in your area!
Medicare Supplemental Health Insurance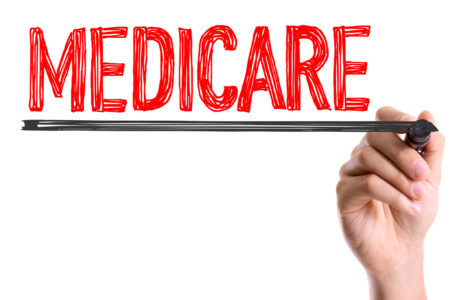 Medicare supplements are another type of supplemental insurance that covers your expenses not covered by Medicare Parts A & B.
These plans have limits of payment and require you to pay your own deductibles.
After this, they typically pay 80 percent of the bills. In order to cover the deductibles and co-pays, many people purchase supplemental policies, called Medigap policies to ease the burden of these expenses.
Who Administers Supplemental Health Insurance Plans
Typically, supplemental policies are managed by a different company than your regular healthcare provider. They have separate deductibles and co-pays, as well as separate premiums.
It is important to understand the benefits and limitations of your supplemental policies and how much they will cost you.
Aflac is well known for providing supplemental insurance. Aflac administers about 98 percent of its policies through employer payroll deductions.
Aflac supplemental health insurance plans come in a variety of policies, but one of the most popular is its cancer policy line.
Cancer supplemental coverage policies designed to meet the tremendous costs of cancer care which may not be covered by regular healthcare insurance.
Treatments can quickly mount into the hundreds of thousands of dollars in cost. Having a supplemental cancer policy is a good way to ensure that your needs will be met.
Aflac's policies offer a "cash to the customer" format that sends you money directly for your everyday expenses, which are not covered by your healthcare plan.
Being able to pay for things such as groceries, daycare, and other living expenses can tremendously reduce the pressure of going through cancer treatment.
United Healthcare is another large provider of supplemental insurance, particularly Medicare supplement policies.
United Healthcare's coverage is endorsed by AARP, a large non-profit organization focused on bettering senior living conditions.
Medicare supplements are a huge market as more Americans age and find themselves facing higher medical bills.
By supplementing Medicare coverage, seniors are able to enjoy a healthier and more comfortable retirement, with the assurance that their healthcare needs will be met.
What to Watch Out for With Supplemental Health Insurance Plans
One thing to be aware of when shopping for supplemental insurance is a process called "coordination of benefits."
This is the process by which insurance companies decide who will pay for which expenses and can be confusing to the consumer.
If you do not understand how your benefits are coordinated, however, you can end up paying a great deal for a policy that provides very little coverage.
For example, your health insurance usually claims for injuries incurred during a car accident to your auto insurance provider.
Until your limits are reached with your car insurance company, the health insurance company may not be willing to pay anything for your care.
Supplemental insurance, on the other hand, is opposite in its payment structure.
Some supplemental policies are designed to pay immediately such as the "living expenses" coverage available with a cancer policy.
Medicare supplements designed to pay your deductible and co-pays will obviously pay immediately, as well.
Be sure to understand when and how much your supplemental insurance pays before you purchase. Supplemental insurance is extra peace of mind that your healthcare needs are covered.
Find the right health insurance plan for you and your family. Use our FREE online tool and start comparing health insurance quotes now!
[su_spoiler title="References:" icon="caret-square" style="fancy" open="yes"]
[/su_spoiler]