[su_box title="Keep in mind…" style"="default"]
Diabetes is a disease that affects your ability to regulate your blood sugar
Type I diabetes is also known as juvenile diabetes
Type II diabetes usually stems from poor long-term lifestyle choices
[/su_box]
Diabetes is a serious disease, which prevents a person's body from controlling blood sugar levels. When a person has diabetes, uncontrolled blood sugar levels can cause blindness, gangrene, loss of limbs and even death.
Diabetic patients need to monitor their blood sugar and usually have to use some form of insulin to control their blood sugar levels.
Stay fit as a fiddle by having the right type of health insurance in place!  Enter your zip code above and start comparing affordable health insurance quotes today!
Diabetes is considered a Pre-Existing Condition
Diabetes considered a pre-existing condition once it is diagnosed. If you try to change insurance companies or purchase insurance after a diabetes diagnosis, you may find it difficult to find a company that wants to give your coverage.
You may be classified as "high risk" and required to pay far more in premiums than other patients without diabetes.
This can limit your ability to afford healthcare, making your diabetes situation worse. To address this issue, several governmental agencies and insurers have devised plans to help diabetic patients find affordable health insurance.
What are the Types of Diabetes
There are more than one type of diabetes, and depending on your condition, you may find it easier or harder to obtain health insurance at a reasonable cost.
Type I diabetes is often diagnosed in childhood. Patients with this type of diabetes usually have to control their blood sugar with medication.
Type II diabetes is often the result of poor lifestyle choices such as eating high-sugar foods and lack of exercise. Older people often develop type II diabetes even with a healthy lifestyle due to the effects of aging.
No matter which type of diabetes you have, it can be considered a pre-existing condition. Type I diabetic patients often find it a bit more challenging to find good insurance rates since this type of diabetes is present throughout their lifetime.
On the other hand, as Type II is considered "induced" diabetes, some companies consider it just as dangerous, as it may tend to show non-compliance with doctor's orders to avoid fatty and high-sugar foods.
People who develop Type II diabetes must make extreme lifestyle changes, so an insurance company may feel justified in questioning whether the patient will be compliant.
State Assistance for People with Diabetes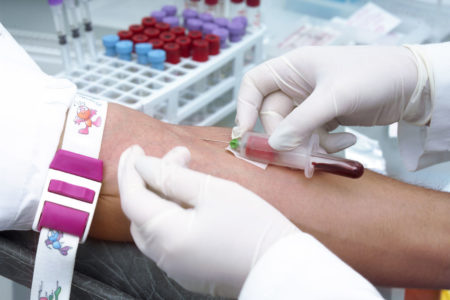 Because of the reluctance of some health insurance companies to insure diabetes patients, 30 states have established a "high risk" pool of insurance coverage for these patients.
These high-risk policies are more expensive than regular private insurance, often costing double the amount of a regular policy.  On the plus side, they do provide coverage for those who cannot find an insurance company to offer them a plan.
Does Medicare cover diabetes?
If you are enrolled in Medicare, you should educate yourself on Medicare's stance on diabetes benefits. Medicare has a strict policy on which parts of diabetes treatments are covered and which are not.
You can always purchase a supplement policy to pay for the items which are not covered, but it will generally be quite expensive if you already have diabetes as a pre-existing condition.
Medicare covers the following under Part B and managed care plans: testing supplies, testing monitors, test strips, lancets, spring-loaded lancet devices, and control solution for calibrating meters.
However, there are limits on these benefits. For example, you're only entitled to one monitor with a prescription from the doctor, there could be limitations on the amount of strips and lancets per month.
In order to get more testing supplies, your doctor must document your need for addition strips, lancets, or other diabetic-related items.
Your doctor must prescribe your treatment necessities clearly, and must renew your prescription every six months. The prescription must also document exactly how often you have to test your blood glucose levels.
Medicare now also covers nutrition therapy and education services. In some cases, insulin pumps to deliver prescribed doses of insulin to the patient at regular intervals.
However, it is very important that the doctor clearly documents your condition and the medical necessity for these services so that your insurance will pay for them.
Remember that with any insurance plan, including Medicare, you will probably have a co-pay. It is up to you to save this money from your budget to meet these expenses so that your care is not interrupted by your inability to pay your deductible.
Use our FREE online tool and start comparing affordable health insurance quotes now!
[su_spoiler title="References:" icon="caret-square" style="fancy" open="yes"]
[/su_spoiler]