[su_box title="Keep in mind…" style=default"]
A pre-existing condition can significantly reduce your chance of health insurance coverage
COBRA extension benefits were designed to defend patients from disqualification from health plans due to previously treated conditions
Health insurance companies often measure medical necessity to determine what they will cover outside of the standard emergency or health maintenance care
[/su_box]
Health insurance companies are always looking for ways to reduce costs while covering as many people as possible. They employ a task force of claims adjusters, appraisers, examiners, and investigators to maintain the integrity of insurance contracts and detect fraudulent claims.
Health insurance companies often measure medical necessity to determine what they will cover outside of the standard emergency or health maintenance care.
Some companies, particularly for-profit insurance corporations, are continually searching for a way to lower treatment costs and exclusions from services. One of the more prohibitive stipulations to emerge to industry is the pre-existing condition exclusion clause.
Find affordable health insurance quotes by entering your zip code above!
Denied Coverage Due to a Pre-Existing Condition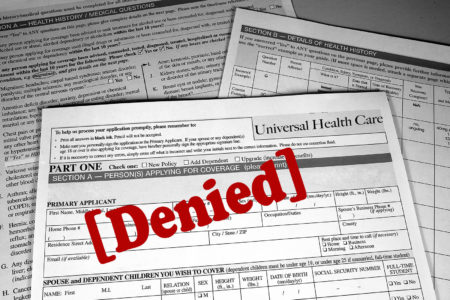 In recent years, insurers have cited tobacco smoking, congenital defects, and even domestic violence as grounds for denying coverage under pre-existing exclusion clauses.
A well-publicized case in Florida drew sharp criticism when a health insurance company used a rape victim's medical records to deny coverage upon application for a new policy.
The insurer requested a waiting period of several years before re-application so the victim could prove she had not contracted AIDS as a result of the assault.
Other critics worry that exclusionary policies prevent individuals from leaving an abusive relationship for fear of losing needed healthcare for dependents.
Families with chronically ill children or dependents with special needs can face bankruptcy without medical coverage if disaster strikes.
Many Pre-Existing Condition may soon be Non-Existing
Reports of such exclusions have insurance consumers calling for a nationwide ban on such practices. A public opinion survey found that 80 percent of Americans felt that pre-existing conditions should not prevent people from buying a health plan.
 If the current pending healthcare reform legislation is upheld, America will see an end to pre-existing exclusions in every health plan.
The somewhat vague concept of pre-existing conditions makes them tricky to define by insurers and lawmakers, although the debate may be drawing to a close.
COBRA extension benefits were designed to defend patients from disqualification from health plans due to previously treated conditions.
Legislators enacted COBRA to allow some degree of insurance mobility for the workforce, particularly for those who participate in group plans for which they may no longer be eligible.
Although insurance laws vary by state, the majority of states have regulations regarding pre-existing condition exclusions. The current laws set a maximum time limit that an insurer can refuse to pay a policy holder's claims relating to an established pre-existing condition.
During that time, other healthcare services provided under the terms of the plan will be covered, but nothing related to any prior injury or illness the insurance company already knows about.
Almost half of the states in the union limit this exclusion period to one year, the District of Columbia along with eight other states have no exclusion period restrictions at all. The remainder of states restrict pre-existing condition exclusions to anywhere from six months to three years.
How is a Pre-Existing Condition Defined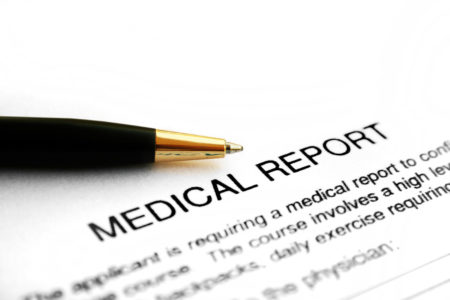 Some state regulations establish requirements for defining the term "pre-existing condition." Twenty-one states require the term be interpreted as any condition that had noticeable symptoms for which a "prudent person" would have sought treatment.
Other states use stricter interpretations, which consider any medical treatment within a certain number of months prior to the new policy as proof of a pre-existing condition.
These 'look-back' periods are regulated in all but eleven states. Most of the states which control look-back periods allow insurance companies to request medical records dating back six months to one year.
The federal health care reform law addresses pre-existing exclusions specifically. The new legislation will allow insurance companies to accept anyone who applies for coverage, regardless of pre-existing conditions, starting in the year 2014.
There is a provision in the new legislation for the federal government to provide 5 billion in grants to assist people with pre-existing conditions in getting health coverage through a high-risk pool.
High-risk pools operate similar to other insurance plans but are designed to help those with conditions that could exclude them from other plans.
As of June of 2010, a national high-risk pool is available for individuals who have been uninsured for at least six months. The law also prohibits tobacco smokers' premiums to exceed 150 percent the premiums of non-smokers' policies.
Premiums on new policies for older patients can be no greater than four times the rates for younger individuals under the new legislation.
Until the new laws go into effect, insurers still have the final say regarding what constitutes a pre-existing condition.
But by 2014, pre-existing conditions will be prohibited, the waiting period for new policies will be limited to 90 days, and insurers will no longer be able to use domestic violence to justify denying claims.
Don't let a pre-existing condition get in the way of finding affordable health insurance! Use our FREE online tool and start comparison shopping now!
[su_spoiler title="References:" icon="caret-square" style="fancy" open="yes"]
[/su_spoiler]