[su_box title="Keep in mind…" style="default"]
Check whether you are eligible for Medicaid, CHIP or a subsidized insurance plan before self-paying for care
Most primary care physicians accept cash for their services, often with a substantial discount
Direct Primary Care offers health care to the uninsured for a recurring fee
Urgent care and walk-in clinics often charge low prices for individual visits
Most areas offer some free medical clinics and care options for the financially disadvantaged
[/su_box]
The United States is still coming to terms with whether or not it wants to offer health care to its citizens as a right. The Affordable Care Act, or Obamacare, has gone a long way to offer previously uninsured Americans options for accessing health care with health insurance.
For example, children can stay on parents plans until the age of 26, removing some of the burden from this historically underemployed population. Medicaid expansion offered coverage to an enormous, underserved sector of the population in certain states. The mandate that insurance companies offer health insurance to individuals with pre-existing conditions put many minds at ease in tough economic times.
Still, as of the end of 2016, 10.9 percent of Americans remain uninsured. That presents a problem for the individuals without health insurance and the providers of care. The unstable political climate leads one to wonder whether this problem is posed to grow in the coming years, begging the question, how can you access health care without health insurance in the United States.
While it can be a little difficult and expensive, there are several options for the country's uninsured. Read on to learn more. Enter your zip code to compare affordable health insurance quotes online today!
First, Confirm You Are Not Eligible for Medicaid or a Subsidized Plan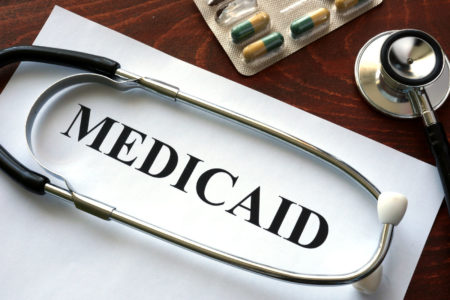 Although there are options for uninsured Americans, the peace of mind insurance can bring is still the obvious choice if you can swing it. Visit the Health Insurance Marketplace or Medicaid sites to double check that you are not eligible for some form of assistance to help mitigate the out-of-pocket cost of your health care.
Subsidized plans can greatly reduce the cost of premiums to individuals in a certain income bracket. Further, in states that elected to expand Medicaid, individuals making up to 133 percent of the federal poverty line regardless of preexisting conditions or age.
Keep in mind that, even if you are not eligible for Medicaid in your state, your child may be eligible for Children's Health Insurance Program (CHIP), which offers minimum essential coverage to children of households making below a certain income level.
These criteria vary by state but tend to be more lenient than the adult requirements for Medicaid. Even if you must pay out of pocket for health insurance, qualifying for CHIP can greatly reduce your household medical care costs.
Do not worry if none of these options apply to you. There are still ways to access health care without health insurance.
Paying for Health Care in Cash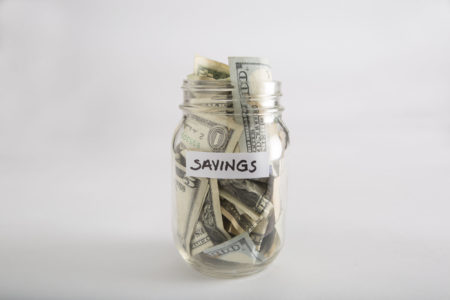 A little-known secret in the medical field is that health insurance is a pain for providers to deal with. Insurance companies put medical providers through the ringer just as much as their subscribers. Further, with the Affordable Care Act came regulations on how much hospitals and medical providers are allowed to charge uninsured patients. AS a result, many providers offer substantial discounts to patients who pay cash at the point of service.
Call doctors in your area to determine whether they accept cash payments. If they do, inquire into whether they offer a discount to individuals proffering this method of payment. Chances are, there is a doctor in your area who offers huge discounts to the extra paperwork and administrative cost of dealing with insurance reimbursement.
This tip also applies to individuals with extremely high deductibles or catastrophic health insurance plans. Side-stepping the entire insurance process can offer these patients financial relief in many situations as well. Just ask your doctor whether a self-pay rate would be cheaper than the going rate for insured customers next time you are asked to pay an exceedingly high price for some medical service.
Direct Primary Care
Another good option for uninsured individuals in need of health care is Direct Primary Care. These primary care physicians charge a regular fee, much like a lawyer's retainer or a gym membership. Fees are generally charged monthly, quarterly or annually and cover all services provided at that particular office, including clinical care and labs.
While prices vary by location and among providers, they are often reasonable compared to emergency room services. That is because these offices save a tremendous amount of time and money due to the reduction in administrative costs.
A quick internet search is typically sufficient to find a direct primary care physician in your area. Call several to compare prices and services offered. It might be less expensive than you think!
Urgent Care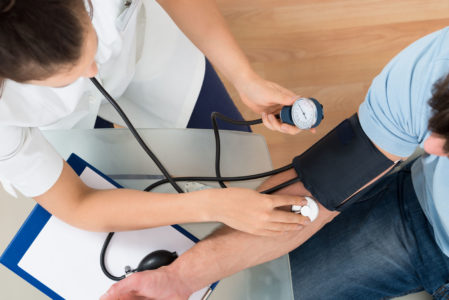 You have likely noticed many urgent care facilities sprouting up in your area over the past decade or so. These facilities are not the same as emergency rooms, which offer emergent care, such as chest pain, convulsions, severe wounds and other life-threatening conditions. Urgent care, on the other hand, is offered to aid small accidents of falls, skin rashes, fever or flu, sinus infections, urinary tract infections, aches and pains and other minor conditions.
It is important to compare the costs of urgent care clinics before choosing which to visit. While these clinics typically charge $70 to $125 per visit without health insurance, the price can often vary widely between clinics in the same area. Check the websites of or call different urgent clinics in your area to compare prices before you actually need to visit one for care. This way, if an urgent medical concern does arise, you will already know which clinic is wisest to visit. Note that any laboratory tests, injections or special procedures may increase the cost of your visit!
Walk-in Health Clinics
Another fast-growing model of health care provision is the walk-in clinic. These look and operate much like urgent care clinics, except that they are appropriate for wellness visits.
Some big-box pharmacies even offer such clinics on the premise for customers' convenience. These facilities are ideal for vaccinations, check-ups, and even some urgent conditions like ear infections or sinus infections.
A major benefit of these clinics is the up-front advertisement of their prices, so check the website or call on the phone in advance of walking in. Calling in advance allows you to compare prices across multiple clinics for the best deal in your area.
Free Medical Treatment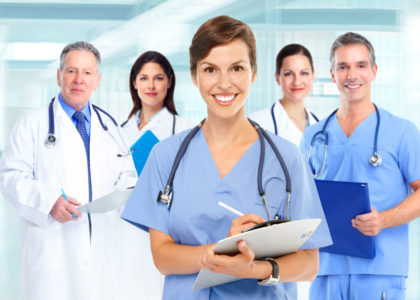 Individuals in difficult financial circumstances have lower-cost and free options available to them. Usually, such clinics require proof of income (or lack thereof) to use while determining the cost of your care. While there are some pitfalls to these clinics, like long wait times and inconvenient hours, it is still the best option for those who cannot afford to pay cash to primary care physicians or urgent care clinics.
Another option for individuals without health insurance is to research free medical services or health fairs in your area. Individuals can get free health screenings, not unlike an annual check up, for free at these events.
While it is unlikely you can receive services or treatment at a health fair, you will likely be able to learn more about affordable coverage in your area.
Regardless of whether you are uninsured or have a health insurance plan with an outrageously high deductible, there is an option to fit your health care needs. With adequate research and a few phone calls, you can likely find a doctor at the level of care and price point that fits your needs.
Find healthcare coverage and avoid tax penalties today; click here to compare quotes online for free with your zip code!