[su_box title="Keep in mind…" style=default"]
COBRA enables individuals who have lost their jobs to continue their previous health insurance coverage
COBRA extends the life of your health insurance policy up to 18 months
If your previous employer went bankrupt, you cannot collect COBRA
[/su_box]
Don't wait until disaster strikes to find the coverage you need! Enter your zip code above to compare affordable health insurance plans !
Losing your job is probably one of the most stressful life events you will  ever have to go through. Besides the loss of income and the fear of not being able to find a new job, you may be worried about your loss of benefits, particularly health insurance.
Perhaps you had a good health insurance plan, and you are now worried that you and your family will not be covered for doctor's visits, prescriptions, and hospitalization.
Many facing this situation simply give up and remain uninsured, risking the loss of any remaining assets they have if faced with a medical emergency.
However, if your former company had 20 or more employees, under the Consolidated Omnibus Budget Reconciliation Act, or COBRA, your employer is required to extend your health insurance coverage for at least 18 months while you search for a new job.
Don't be left out in the cold! Enter your zip code above and compare health insurance quotes today!
What are my rights to COBRA health insurance?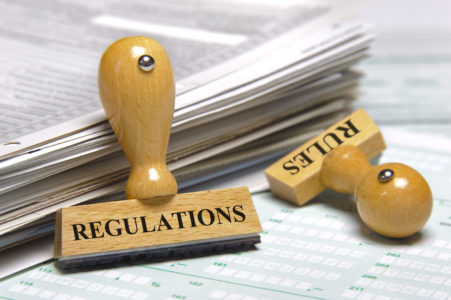 When you are laid off, your employer is required to give you notification of your rights under the COBRA act. You then have 60 days from the date of receipt of this information to enroll in a COBRA health plan.
Unfortunately, if your company is bankrupt, COBRA coverage may not be available to you; however, if the company is still in business, but restructuring, the management will be required to offer you this coverage.
It is up to you to enroll in COBRA insurance prior to the expiration of the 60-day limit. If you miss this deadline, you may lose your rights to COBRA coverage.
This is good news for thousands of Americans who have been laid off. COBRA benefits will extend your coverage for a year and a half, which is often enough time to find a new job with health insurance benefits as part of the employment package.
Does everybody qualify for COBRA health insurance?
There are a few downsides to COBRA health insurance. If your previous employer filed bankruptcy, they cannot offer you benefits.
In addition, companies with fewer than 20 employees are not covered by COBRA and are also unable to offer their former employees coverage through COBRA.
Lastly, individuals who were dismissed from their former positions due to poor performance may not be eligible for COBRA coverage.
How much does COBRA health insurance cost?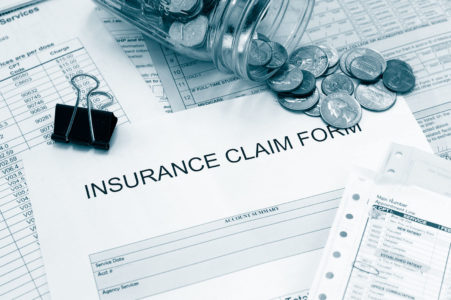 Another downside to COBRA is that you must continue to pay the premium you paid under your former health plan, along with the employer's portion of the cost, and possibly a 2 percent administrative fee.
In most cases, larger employers are already paying a substantial sum for your health insurance; some companies pay up to 70 percent of the premium cost for their employees.
If you have to pay this amount in addition to your own premium, it can make COBRA coverage very expensive with premiums sometimes reaching $400 a month for individuals and $1000 a month for family coverage.
If you're unemployed, this is often too expensive to consider, and many laid-off employees reject COBRA coverage because they cannot afford it.
What are some cheaper health insurance options than COBRA?
There are usually cheaper options to COBRA coverage. Buying a short-term healthcare plan that meets your minimum needs may be enough to cover you until you get another job.
In addition, it's relatively in inexpensive. Some major medical plans, which cover only hospitalization and traumatic accidents, are $25 a month for individuals.
Another option is to purchase a high-deductible plan through a company that allows individuals to "buy into" existing HMOs or PPOs.
These premiums are usually very reasonable, although you can expect to pay a good bit of out-of-pocket expense before your insurance begins to pay.
What are COBRA reduced health insurance premiums?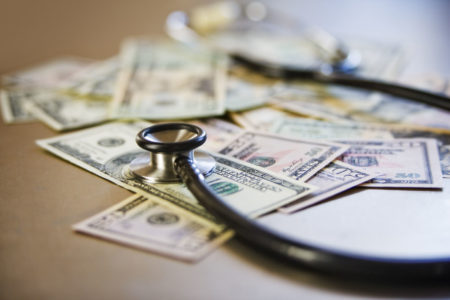 Individuals who were laid off between September 1, 2008, and December 31, 2009, also enjoyed a special benefit of COBRA: reduced premiums.
Under the American Recovery and Reinvestment Act of 2009, those who were laid off involuntarily from their jobs were able to purchase COBRA coverage for 35 percent of the actual COBRA premiums.
For many, this will bring the cost of health insurance back to a level similar to what they paid before losing their jobs and may make keeping their health insurance an option.
COBRA is managed by the United States Department of Labor. You can find information on the program from the Department of Labor's website.
Losing your job doesn't mean to need to lose your health benefits too! Use our FREE online comparison tool to find affordable health insurance quotes today!
[su_spoiler title="References:" icon="caret-square" style="fancy" open="yes"]
[/su_spoiler]