[su_box title="Here's what you need to you…" style=default"]
COBRA covers individuals who have lost their jobs
Monthly payments can exceed $1000 a month per family
COBRA coverage lasts approximately 18 months
[/su_box]
Congress passed the health benefits provision of Consolidated Omnibus Budget Reconciliation Act in 1986 (COBRA).
It was enacted as an amendment to existing acts and codes to temporarily extend health insurance in a group plan if the insurance would instead be stopped.
COBRA typically lasts 18 months past the final day of employment for those eligible for coverage.
COBRA monthly payments can be very expensive, often more than $1,000 a month for family coverage and about $400 for an individual based on the original COBRA legislation.
A 2009 government provision, however, makes it possible in certain cases to reduce the cost of monthly payments under the COBRA plan.
Start comparing health insurance quotes in your area today!
Is COBRA expensive?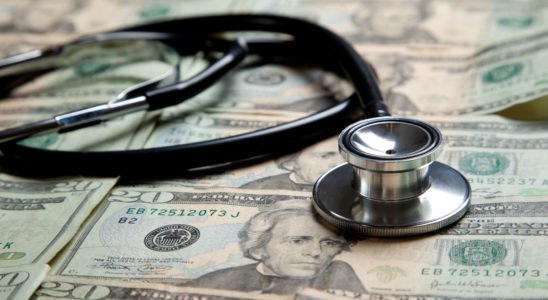 This put the cost of COBRA at 102 percent of the full cost of the health insurance premium, part of which was covered by the employer and the remainder coming out of the worker's paycheck originally.
Changes to COBRA that went into effect under the amended version of the government's American Recovery and Reinvestment Act of 2009 (ARRA) reduced COBRA payments to 35 percent of the full premium, explains the Department of Labor (DOL).
What does this mean in dollars?
The Kaiser Family Foundation used the example of a Colorado single mom who earned an annual salary of $30,000 to illustrate the high cost of COBRA in its original form.
If the mom was able to collect unemployment at the rate of $346 weekly, which then translates to monthly $1,385, her monthly COBRA payments would be $1,078 to cover her family and $400 to cover just herself as an individual.
The family coverage would leave her with about $307 per month for expenses other than family health insurance. Opting for individual coverage would leave her with about $985 per month after paying out for her COBRA health insurance.
With the subsidy available due to the ARRA, 65 percent of her COBRA payments would be covered if she were eligible for the subsidy. This would reduce her monthly COBRA payments to 37 percent instead of 102 percent since she would still have to pay the two percent administrative fees.
Her monthly payments for family coverage under COBRA, would then become about $399 per month and her COBRA individual coverage would drop to about $148 per month.
Although the cost is much lower with the subsidy, the 37 percent she is paying under COBRA would still typically be higher than the amount she was paying out of her paycheck while employed.
One caveat is that the COBRA subsidy originally only lasted nine months, but was extended to 15 months, neither of which meets the full 18-month period COBRA may cover.
Is the subsidy still available?
A major point to note is that, unless the subsidy is extended or otherwise amended in the future, the time frame for being eligible for the subsidy covers Sept. 1, 2008, to May 31, 2010, according to the Department of Labor.
One unemployment amendment that was already passed in July 2010, the Unemployment Compensation Extension Act of 2010, did not include prolonging the COBRA subsidy longer than it had already been going on.
How do I know if I'm eligible for any COBRA coverage?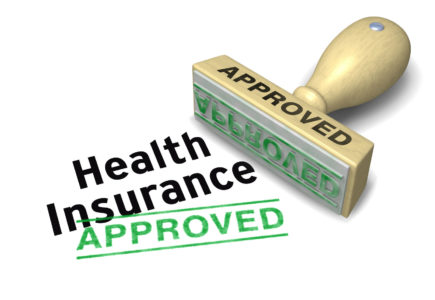 Those who are eligible for COBRA typically receive a letter stating they may enroll in the plan. If you did not receive such a letter, you could still assess your potential eligibility using the guidelines provided by the Department of Labor.
The first rule of eligibility is that you must have been on the group health insurance plan offered by your employer on the last day you worked for the employer.
You may also be eligible if you were fired, your hours were reduced, or you agreed to resign as long as your employment termination was not due to gross misconduct.
Your spouse may be eligible for coverage under COBRA for the same reasons, as well as several other reasons. If you divorce your spouse or die, he or she may be eligible for COBRA if he or she was covered by your health plan. The same holds true for your dependent children.
If you become entitled to Medicare rather than the health insurance plan your employer offers, your spouse or children may also be eligible for COBRA coverage.
Other possibilities for eligibility in specific cases are retirees, their spouse or dependent children. A newborn may be eligible for coverage if the mother gives birth while she is under the COBRA plan as are adopted, dependent children.
The number of employees also plays a part in COBRA eligibility. The employer must have 20 or more workers on the job more than half of the business calendar days for COBRA to be valid.
Part-time employees are counted as fractions of employees and count toward the total.
If I am eligible, does this mean I am stuck with the high COBRA monthly payments?
If you want to continue health coverage that was offered by your employer under COBRA, you may be stuck with the very high COBRA monthly payments.
You can look into other health care insurance for an individual or family plan that is not linked to your employer. Such coverage may not offer the same benefits as your former plan, but it may also not come with the same high cost.
Start comparing health insurance quotes today with our FREE online tool!
[su_spoiler title="References:" icon="caret-square" style="fancy" open="yes"]
https://www.dol.gov/sites/default/files/ebsa/about-ebsa/our-activities/resource-center/fact-sheets/fsCOBRA.pdf
https://www.dol.gov/agencies/ebsa/about-ebsa/our-activities/resource-center/faqs/cobra-continuati…
[/su_spoiler]