[su_box title="Keep in mind…" style"="default"]
People over the age of 65 are eligible to receive Medicare
Individuals under 65 years old are also eligible based on specific criteria
There are private and group health insurance plans available for those who do not qualify for Medicare
[/su_box]
Many options exist for those who are over 60 and are in search of insurance coverage. While one of the main factors of health care cost is age, there are still options for seniors looking for affordable health insurance coverage.
Enter your zip code above and let us help you find affordable health insurance quotes today!
Is Medicare an option for those who are over 60?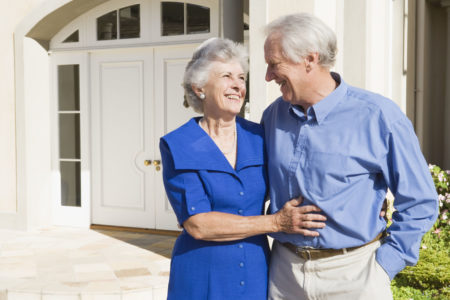 For those who are 65 and over, Medicare is available. Medicare is a U.S. government program that provides this age group with health insurance. It's also for those who are under 65 and permanently disabled.
Individuals who are eligible for Medicare must meet some requirements such as being 65 years old or older and a U.S. citizen.
For those who are legal residents, they must have been residents for at least five consecutive years and the person to be insured needs to have paid Medicare in the form of taxes for ten years or more — which will also apply if their spouse has been paying taxes for ten years or more.
People younger than 65 must be either disabled or have been receiving Social Security. For example, those who are receiving dialysis for the last stage of renal disease or need a kidney transplant or have Lou Gehrig's disease may also be eligible for Medicare.
All those who are 65 and older on Medicare must pay a premium each month to stay on the health insurance as well, which is usually deducted from their Social Security payment.
What are some other options for those who do not qualify for Medicare?
Many people stay employed well into their 60s and some even into their 70s. Because of this, they can stay on their group health insurance with their employer, although this does depend on the employer.
There are private health insurance and individual insurance plans available for those in need of health insurance. However, individual coverage is not available for those who are 64 and a half.
Since there's a lapse in individual coverage and eligibility for Medicare, those who are in between will need to seek out an alternative insurance.
After 60, many individuals are retiring and some are lucky enough to receive health insurance benefits through their employer during retirement but even then there can sometimes be gaps in insurance coverage. Individuals who are insured through retirement need to check the fine print of  the company insurance plan.
For those still searching for private insurance or group insurance, another option would be to seek out a professional association or union. If you're already involved with one then it might be beneficial to see what they have for member benefits.
Group rates are usually low for these associations and there are several options when seeking at health insurance.
However, it is important to weigh the overall benefits of joining an association. There are usually membership fees and if the membership fees are reasonable and the insurance group rate is low, you've probably found a good alternative. One such association is AARP.
What are some things to look for when seeking out private health insurance?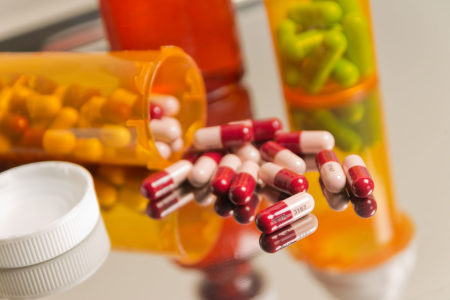 When researching your private insurance options, it's important to know your monthly budget first. As you get older, your premium gets higher.
Also, if you have any underlying health issues or need for prescription drugs, you should have the information before researching. Monthly premiums can range anywhere from $100 to $1000 dollars and coverage can be very limited for those who are older.
If you have underlying health issues, it might be tricky to get insured and if you do get insured, the premium will not be cheap. If you have diabetes or cancer, you may still get coverage, although it's not a favorable market in terms of health insurance.
If you have heart disease, AIDS, or even asthma, chances are you'll be denied coverage. This, of course, will depend on where you live. Some states prohibit discrimination for those in need of health insurance, but who have pre-existing health conditions.
Massachusetts, for example, does not allow citizens to be turned down for health insurance, regardless of their health. Florida also has a state program that enables those with HIV or AIDS to get coverage for treatment.
Some can qualify for COBRA, which a short-term health insurance that is available to those who have lost their jobs or are in between jobs. However, to qualify for COBRA you cannot have any pre-existing conditions.
COBRA will give you 18 months of coverage at most. The insured individual is responsible for the entire premium, which can be quite a burden for those who have always been insured through their place of work.
It's important to find the right fit for your budget and individual needs. Sacrificing one for the other could cost you big bucks in the long run, especially in the case of a medical emergency.
Use our FREE online tool to compare health insurance quotes in your area!
[su_spoiler title="References:" icon="caret-square" style="fancy" open="yes"]
[/su_spoiler]