[su_box title="Keep in mind…" style="default"]
Physicians are not obligated to accept health insurance plans
Physicians pay a hefty fee for malpractice insurance
Health insurance companies deny claims for a multitude of reasons
[/su_box]
Money is often the primary reason why many doctors will not accept certain insurance plans.
Health insurance companies are notorious for continually lowering the fees they will cover. Unfortunately, the amount of time dedicated to navigating the stacks of paperwork is not worth the effort to many doctors.
Of course, money is not the only reason (some insurance companies may not accept the doctor as a provider), but it certainly is the primary one.
Enter your zip code above and start comparing health insurance quotes today!
How Bad is the Healthcare Problem in America?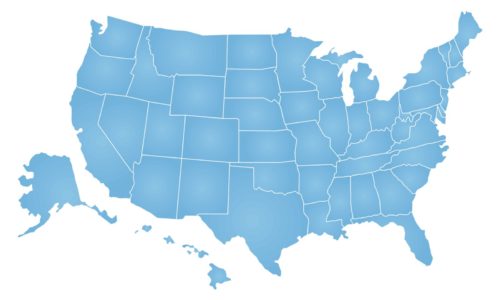 Even with the healthcare reform that has passed, we still have issues with the healthcare system. In order for a doctor or health care facility to take any insurance, they have to negotiate a contract with the company that issues the policies.
They have to renegotiate these contracts every year and sometimes they are forced to drop a company they previously accepted.
This leaves patients who were on that plan struggling to find new doctors.
Some doctors are now moving away from accepting any insurance at all. This is because they cannot afford the loss of revenue.
Why would an insurance company deny a provider from accepting their insurance?
Many times a facility or doctor cannot offer to accept insurance because the insurance company will not accept them and there are several reasons this happens.
The main reason a company will not take a provider is that they have too many in the area already. Health insurance companies often limit the amount of providers in an area who have the same credentials or specialties.
It costs money to negotiate contracts with providers and health facilities, so they save costs by limiting how many they have.
Sometimes health insurance companies even go as far as refusing all new doctors, requiring any applicant to have been established for a minimum amount of years before they are eligible.
Malpractice insurance is also a big reason a facility or provider will not be able to offer certain insurances.
Health insurance companies can require that any approved providers carry a certain level of malpractice insurance.
This type of insurance is very expensive and sometimes a doctor simply cannot afford to maintain as much as the insurance company is requiring.
Finally, health insurance companies can refuse providers or facilities with high levels of complaints or who have ever had a malpractice suit filed against them. This is regardless of the outcome of the lawsuit.
What kind of contract is negotiated between the insurance company and the healthcare provider?
After an insurance company accepts a doctor on their panel of providers, a contract of fees must be negotiated. This will determine exactly how much the insurance company will pay on claims.
These are detailed lists and include every possible charge including everything that the facility offers. These fees are negotiated with:
Doctors
Facilities
Hospitals
Labs
Pharmacies
Sometimes a provider may not feel that the offered amount is enough to cover their expenses. When this happens, they will ask for more.
Health insurance companies will try to reach an acceptable agreement for both parties, however, if this cannot be done, a provider will not accept the insurance.
Since these contracts have to be redone every year, doctors may not be able to accept insurance they previously did.
Some patients may think the doctors are greedy, but the doctors simply cannot afford to operate with the fees being paid to them by the health insurance company.
What does it mean if my doctor says they accept my insurance but does not bill it?
Occasionally you will find a health care facility that will accept your health insurance but will not file a claim for you.
This happens most often when a provider has problems receiving their payments.
They may not have the resources or funds to staff a claims department. When this happens, you will be given a bill that you can use to submit a claim.
You are then required to pay for services upfront with the health insurance company sending you reimbursement.
This can cost more out of pocket for you, though. Doctors negotiate prices with the insurance company, but that may not be what they bill you for.
You need to talk to your insurance company and your provider to find out exactly what you will be billed before going this route.
What can I do if my doctor no longer accepts my health insurance?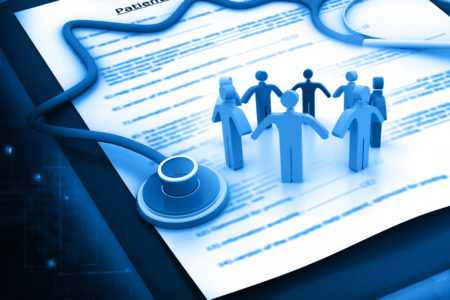 Most of the time a doctor's office or health facility will notify you if they no longer accept your insurance. You should always check before your service to make sure.
If you find out that your doctor no longer accepts your insurance, your options are limited.
First, you can contact the company and find a new provider that does.
You can also find out if you have out-of-network coverage. This coverage allows you to see a doctor, not on your plan.
These benefits come at a price, though. You can expect higher co-pays and deductibles when you go out of network.
Also, talk to the billing department for your doctor or facility. Many now offer reduced fees for cash-only patients. This means you will pay for services upfront but may be eligible for discounts.
Finally, if you want to see a doctor that does not accept your insurance and does not offer a discount, you can pay the full price of services.
Remember this is not the price your insurance company has been paying. The fees may be double or triple what the insurance company would pay them.
Sometimes finding the right doctor can be tough and finding one who accepts health insurance even more so.
Parents of special needs kids and patients who require special treatments are often the most exposed to this challenge in America.
Our FREE tool will help you find the low-cost health insurance you have been looking for!
[su_spoiler title="References:" icon="caret-square" style="fancy" open="yes"]
[/su_spoiler]