[su_box title="Keep in mind…" style"="default"]
Standard health insurance usually doesn't cover dental care
Health insurance became available in the USA 100 years ago
The  first accident policies were offered in the 1850s and 1860s to benefit railway and steamship workers
[/su_box]
Except in rare instances, dental services are not covered by standard medical insurance policies. Fortunately, dental insurance is readily available in the marketplace today as separate options in many employers' benefit programs.
Coverage is generally affordable in comparison to a standard health policy. However, in most cases, dental, vision and other products are less like "insurance" and more like discounted service programs.
Enter your zip code above and start comparing affordable health insurance quotes today!
How long has health insurance been around?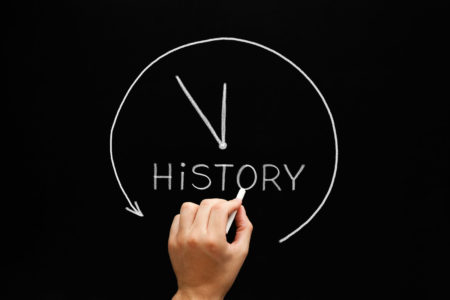 Health insurance has been available in the United States for about 100 years. Health coverage evolved from accident insurance.
Mutual assurance companies formed to provide protection for certain classes of workers.
The very first accident policies were offered in the 1850s and 1860s to benefit railway and steamship workers. Other companies rapidly formed, providing general coverage for accidents or disability.
The first policies to cover illness appeared during the 1890s, with the first employer group disability program beginning in 1911.
Policies designed to cover hospital and other medical expenses developed in the first half of the twentieth century.
Hospitals began to offer discounts for pre-paid services, leading to the establishment of Blue Cross organizations.
The forerunners of today's health maintenance organizations, HMOs, gradually developed through the 1930s and 1940s. At the same time, employer-paid health benefits became increasingly popular.
By the late 1960s, our present system for the delivery of and payment for medical services was established.
It was during this same period that the government sponsored programs, Medicare, for older adults; and Medicaid, for low income Americans, began.
Isn't going to the dentist important?
Yes, but we didn't always think so. Through the middle of the twentieth century, seeing a dentist was something most Americans avoided, until absolutely necessary.
Most dental treatments were painful and often considered "unnecessary" expenses. Public dental dispensaries were common during these decades.
Dispensaries were certainly more affordable than private dentists were, but the quality of service was questionable.
When did we change our minds about dentists?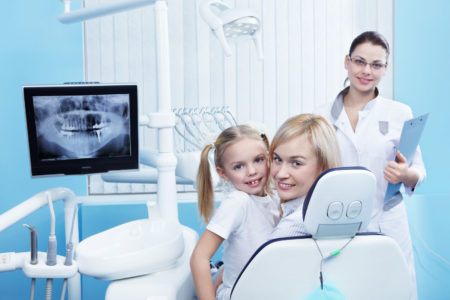 The decades following World War II brought about many social changes, including an unprecedented period of economic growth and prosperity.
With increased prosperity came numerous public health efforts, including several focused on dentistry.
Public water authorities even began adding fluoride to the water supplies to promote healthier teeth.
After the post-war baby boom, the U.S. population became more conscious of their physical appearance. The appeal of perfectly straight white teeth was the focus of many advertising campaigns in the 1950s and 1960s.
Straightening crooked or malformed teeth also became popular in the 1960s. Today it is almost considered a rite of passage by teenagers in many areas of the United States.
How did dental insurance come about?
Until the 1960s, dental services were virgin territory for insurance carriers. Increased enrollment in institutions of higher learning produced more and more dentists.
Many war veterans used their military experience and GI Bill education benefits to become medical practitioners and dentists.
Subsequently, there was a large supply of dentists, along with a new generation of citizens looking for help in covering the costs of the dental services.
Most dental coverage today is not "insurance" in the traditional sense of the word, but rather a "service discount program."
For a set monthly or annual fee (premium), the carrier issues a benefit card. The card entitles the bearer (policyholder) to receive discounted services according to a set contract schedule.
How do these discounts work?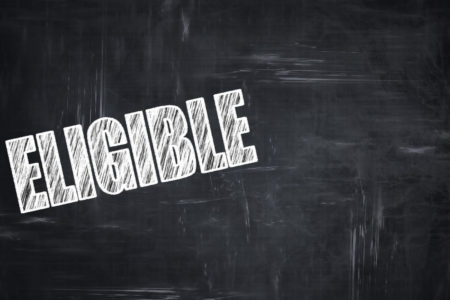 Dental practices are very expensive to set up and to maintain. The overhead or fixed expenses for most dental practices can be as high as 70 percent of the revenues generated by the practice.
In order to increase the size of their practice, dentists are willing to discount their fees to dental "insurance" providers, who then pass along a portion of the savings to their clients, reserving the balance as their profit.
Where can I get dental coverage?
Many companies offer competitive dental insurance and discount programs. Many employers offer dental coverage as a benefit choice.
But unlike health insurance, a group isn't necessary to purchase a dental plan. Informed consumers should thoroughly research dental plans in their area before making a final decision
Dental health is now recognized as an important component of a person's total health and well-being.  Hopefully, dental, vision, hearing will merge with traditional medical coverage into one comprehensive health and wellness package for all Americans.
Use our FREE tool to find the perfect health insurance plan!
[su_spoiler title="References:" icon="caret-square" style="fancy" open="yes"]
https://www.medicare.gov/your-medicare-costs/help-paying-costs/medicaid/medicaid.html
http://www.ada.org/en/public-programs/dental-benefit-information-for-employers/insurance-and-financing
[/su_spoiler]