[su_box title="Keep in mind…" style"="default"]
AARP is one of the largest non-profit organizations specifically geared towards senior citizens
Individuals 65 and over are eligible for Medicare
Medicare benefits are divided into four different parts
[/su_box]
AARP, the American Association of Retired Persons, is one of the biggest non-profit organizations working with senior citizens in the United States.
AARP lobbies constantly for better conditions for older people, and is a formidable force in supporting legislation and other measures to help seniors live well.
Enter your zip code above and start comparing low-cost health insurance in your area!
Why is Senior Health Care is Complicated?
Many seniors receive health care benefits through a work retirement plan and need only supplemental health insurance coverage for escalating medical bills.
Others rely on Medicare and must purchase supplemental insurance to pay for the things Medicare does not cover.
Medicare benefits begin on your 65th birthday, or earlier if you have a qualifying disability.
You are not automatically enrolled in the Medicare program; you must apply within a 7-month window of your 65th birthday. If you are receiving Social Security disability, the Social Security administration will enroll you.
How does Medicare work?
Medicare is divided into "parts," and each part has different rules. Part A is hospital coverage; Part B is medical coverage. Parts A & B require you to pay all expenses out-of-pocket until you meet deductibles each fiscal year and pay 20 percent of all covered costs after that.
Medicare Part C operates as a regular insurance policy and has the same rules that apply to those who are not on Medicare.
You may purchase a supplemental policy, known as "Medigap," for Parts A & B to help with deductibles and out-of-pocket expenses, but not with Part C. Part C may also offer additional coverage, such as dental and vision, not offered by Parts A & B.
Part D of Medicare is prescription drug coverage. It will cover the cost, up to a point, of your prescription medications, and is available as a supplement to Parts A & B.
Part C often includes prescription coverage, as do employer-provided plans.
Medicare Part C includes coverage from private insurers who are often operated as an HMO or PPO. Because of this, you will be required to choose healthcare providers within a network or a list of providers approved for services.
Any visits to out-of-network providers may not be covered. You may also have to pay a co-pay, or money paid at the time of service in a set amount.
Under Medicare provisions, you cannot be denied coverage for a pre-existing condition. This is a bonus for anyone moving from a workplace healthcare plan into Medicare coverage, especially those with pre-existing conditions.
Which health insurance companies are endorsed by the AARP?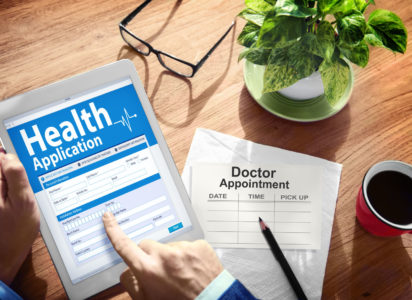 Aetna Life Insurance is one company endorsed by AARP for health insurance coverage. Through the Essential Premier program, Aetna cooperates with AARP to provide both individual and family coverage.
The plan offers a choice of PPO plans, high deductible plans appropriate for those with a medical savings account (MSA), and major medical which covers catastrophic illness and hospitalization.
United Healthcare is also endorsed by AARP for Medicare supplement policies. Under the United Healthcare plan, you can visit any provider who accepts Medicare patients, and do not have to have a referral to see a specialist.
You can choose from a variety of plans with different levels of deductible and co-pay assistance, and some include skilled nursing facilities and foreign travel emergency protection.
AARP endorses United Healthcare for its "Medicare Complete" plans, as well. Medicare Complete combines Parts A & B and includes prescription coverage and no co-pays after your Part B deductibles are met.
How Much is Health Insurance per Month?
If you are concerned about the cost of Medicare Part B or supplemental insurance, be aware that if you have a low income you may qualify for Medicaid, which will pay your deductible and premiums for Medicare Part B.
You will have to apply with the Department of Human Services for Medicaid benefits, as this is administered by a government agency and is not a part of AARP-endorsed coverage.
If you are covered by an employer-sponsored health plan, you can still visit the AARP website for supplemental insurance information or to find out your options for Medicare.
Depending on your circumstances and what coverage you receive, the price may vary slightly or greatly.
AARP's website has great interactive tutorials that will help you understand the complicated structure of Medicare and decide which options are best for you and your family.
Start preparing your future today! Use our FREE online tool to discover affordable health insurance options!
[su_spoiler title="References:" icon="caret-square" style="fancy" open="yes"]
[/su_spoiler]