[su_box title="Keep in mind…" style"="default"]
Couples going through divorce usually need to purchase individual policies
State-funded health insurance plans are designed for low-income individuals and families
COBRA is also a viable option if you find yourself without insurance after your divorce
[/su_box]
Not only is going through a divorce traumatic, but it can also be expensive. You may not be thinking about your health insurance situation right now, but it will be an issue once your divorce is final.
It is usually not possible to remain on a spouse's health insurance plan after a divorce, although there are exceptions to this rule and ways to work around the health insurance issue.
Enter your zip code above to find the right individual health insurance plan today!
Can I continue with the same coverage?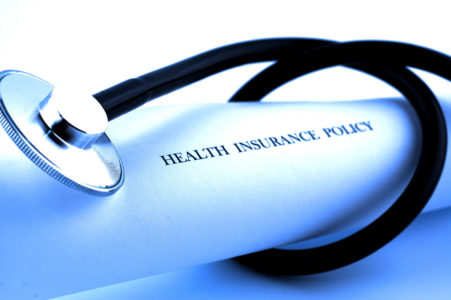 Normally, couples going through a divorce will have to purchase independent health insurance policies once the divorce is final.
If your spouse provided a family plan, you will no longer have access to this coverage after the divorce is finalized, although most courts will allow you to remain on the insurance policy until the final decree is entered.
Health Insurance for Children after a Divorce
Children of a divorced couple can be insured by whatever means the couple agrees upon. Many couples agree that one partner will provide the health insurance and pay the premiums and the other will pay deductibles and out-of-pocket expenses.
In cases where there is a large differential in income, a judge may order the partner with the higher income to pay for the health insurance premiums and the out-of-pocket expenses.
However, as a former spouse, this is usually not an option. If you are divorcing and are losing your health insurance, you have several ways to insure yourself.
COBRA Health Insurance Option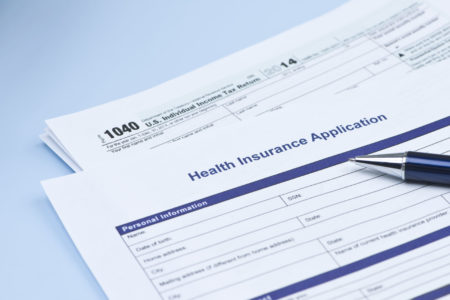 COBRA is designed for those who lose their jobs to retain their health insurance benefits for 36 months after separation.
COBRA health insurance is often much more expensive than your former coverage and will eventually run out. You will also lose your COBRA coverage if you remarry before the 36-month period expires.
Another option is to address the issue of health insurance and out-of-pocket expenses in your divorce settlement.
If your soon-to-be-ex spouse carried your health insurance coverage, and if you are going to have a much lower income after the divorce, you may be able to reach an agreement that your former spouse.
In some cases, the ex-spouse can pay the bill directly to the health insurance company. A judge may actually order a spouse to do this in some cases.
The problem with that is that if premiums are not paid, or if the ex-spouse fails to maintain the policy, you will have to go back to court to settle the matter.
Buy Individual Health Insurance
In most cases, the best option is to secure your own health insurance policy. Your employer may provide you with sufficient healthcare coverage.
In addition, most companies allow you to take out coverage after a divorce at any time during the year, rather than just during the normal "opt-in" period.
You can purchase a single plan if your children are already covered. If you do not have health insurance available through your job, many insurance companies offer low premiums and co-pay plans to single, unemployed people, or to those whose jobs do not provide health insurance.
Assistance for Low Income Spouses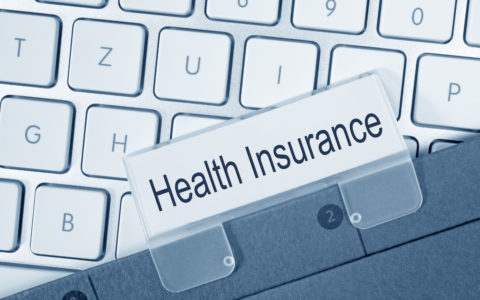 If you do not earn enough money, you may also qualify for a state-funded healthcare plan, especially if you have dependent children who need coverage after a divorce.
Many states have low-premium plans that provide basic coverage for single parents and children, and these plans are available to anyone whose income meets the required levels.
Unlike Medicaid, these plans allow you to earn far more income and still qualify for the plan benefits. You can find out about low-cost health insurance plans in your state by visiting your state's Department of Human Resources website.
Consider Major Medical Insurance
If all else fails, you can find truly low-cost major medical  policies, often for just a few dollars a month, which will insure you against catastrophic illness and hospitalization.
These major medical policies do not provide for doctor's visits or pharmaceuticals but will cover you against the tremendous expenses of an unplanned hospital stay.
Low-Cost Prescription Insurance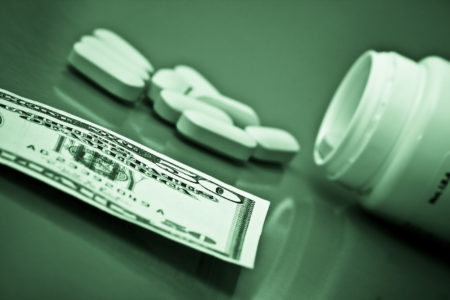 If you do opt for major medical, you can also check out the numerous pharmacy plans offered by insurance companies and many drug stores.
For just a few dollars a month, you can secure a prescription card which allows you to choose generic drugs for a low cost, often as low as ten dollars per three-month prescription. This can help you save cash for doctor's visits if you are forced to visit a physician.
Don't let your health suffer due to a divorce! Use our FREE online tool to compare health insurance quotes!
[su_spoiler title="References:" icon="caret-square" style="fancy" open="yes"]
[/su_spoiler]