[su_box title="Keep in mind…" style=default"]
A large majority of denied medical claims are due to incorrect codes
If your medical claim is denied, ask for the justification in writing
Keep accurate records of all doctor appointments including dates, co-pays and reason for treatment
[/su_box]
The US General Accountability Office sites a lack of information as the primary cause that health insurers deny healthcare claims. The majority of denials are system-generated due to coding errors or insufficient documentation.
In some cases, denials can leave patients deeply in debt and disillusioned with their coverage. If there can be a bright side to bureaucracy, it's that there is a procedure for everything.
If your claim has been denied, there are steps you can take to convince your health insurance company to approve your claim.
Enter your zip code above and find a health insurance company you can trust!
Get a Denied Health Insurance Claim in Writing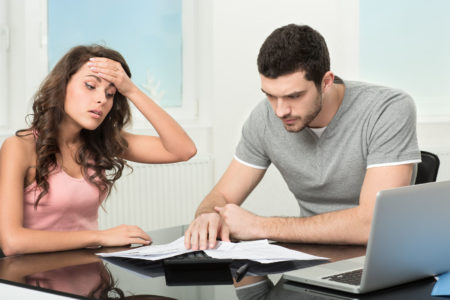 First and foremost, get the denial in writing. Exercise your boundaries of patience and persistence to establish a paper trail for your appeal.
Once you have the denial and the reason for it in writing, carefully examine your policy for justification for the denial.
Remember, it is not unheard of for health insurance companies to sometimes deny claims without a valid reason.
Comparing the letter of denial to the policy itself can expose a false denial. Searching the internet for other similar denials can also shed light on other patient's experiences with the same issue.
Contact your Doctor or Hospital to Clarify the Claim Submitted
Contact your physician's office for clarification of coding for your claim. Physician's assistants occasionally make errors annotating patient's files, leading to mix-ups of diagnoses and procedure codes.
Every ailment and its treatment have specific correlating codes that insurers follow to assign medical necessity and payment for services.
If the procedure codes (CPT) and the diagnoses codes (ICD-9) don't match, the automated system used by every health insurance carrier will reject your claim.
A high percentage of denials can be reversed simply by correcting erroneous coding. Be sure to contact the medical facility who filed the claim because they will have to submit the corrections to the insurance company.
How will a health insurance company react when you dispute a claim?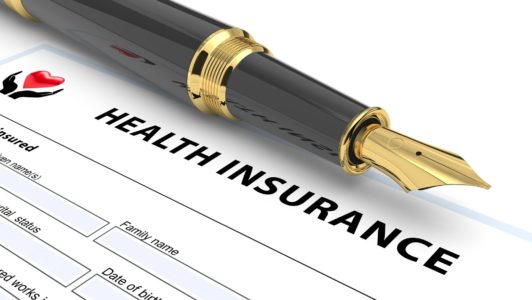 Health insurance companies can sometimes be hasty with denial of claims. Once the 'mistake' has been pointed out, they will often take corrective action and approve the claim.
But knowing what a policy contains and deciphering the legal jargon can be a chore for many people.
Most often, the reversal process will begin with the attending doctor or healthcare professional of the service in question, so start by requesting a letter from them addressing the medical necessity of the service.
Always Submit your Claim Dispute in Writing
Writing an appeal letter is the most important part of the process. Verbal requests and phone calls may clear up mistaken denials in the early stages, but documentation is necessary to begin a formal appeal.
Keep copies of all correspondence and send them by certified mail. Include the date of the letter, your policy number, date of the service, claim number, and the reason for the denial.
Inform the insurer of the details of the service and the reasons for your objection of their decision. State your case clearly so that there is no ambiguity as to the purpose of the letter.
Submit with the letter copies of any pertinent documentation that will help bolster your case. Letters from your doctor describing medical necessity for the claim should be submitted, along with any related medical records.
Sending your appeal "return receipt requested" to the proper department will speed the appeal process and avoid delays of inter-departmental correspondence.
Following these guidelines is necessary to complete the internal appeal process. However, reconsideration requests may not always end with satisfactory results on the side of the patient.
Changing Laws Alter the Claim Appeals Process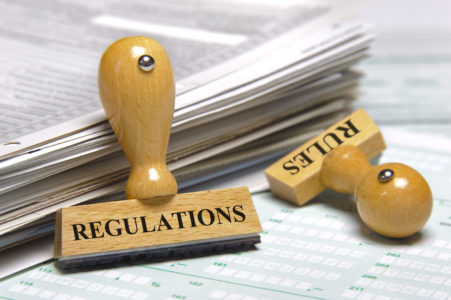 Prior to 2010, most states had passed laws requiring an outside review of denied claims, but not all cases were eligible for appeal.
Even if an independent review board sided with the patient, their decisions were not always legally binding.
However, the latest healthcare reform bill requires that insurers allow patients to appeal their denied claims directly to an independent panel of experts.
The new law dictates that new evidence may be presented so that the impartial council can draw its own conclusion.
In addition, your insurer is required to explain the claim appeals process including contact information for triggering an external, independent appeal.
Once a claim has been denied, a patient has 60 days to request an internal appeal, and four months from the denial date to file an external appeal.
It's estimated that only two to three percent of denied claims are reviewed by an external process, mainly because no requests were made by the policy holders.
In addition, only 42 percent of individuals who pursued independent panel reviews saw reversal and payment of their claims.
To avoid the denial process altogether, read the fine print of your health insurance plan. Be sure to contact your carrier if you have any questions or concerns prior to receiving medical treatment.
Education is key! Use our FREE online tool and start comparing low-cost health insurance quotes today!