[su_box title="Keep in mind…" style="default"]
Buying health insurance requires assessing you and your family's needs and finding a plan that can cover them and that suits your budget
Make sure you understand basic concepts like Obamacare, the Affordable Care Act, metal levels of plans, co-payments, premiums, and deductibles
Avoid "bargain" insurance with high deductibles and very low premiums
Thanks to the ACA, people cannot be turned down for previous health conditions
If you can't afford health insurance, you may qualify for Medicaid
The federal government offers a Health Savings Account you can set up to make health insurance more affordable
[/su_box]
The Fine Points of Buying Health Insurance
Buying health insurance should never be a quick decision. Adequate time must be provided to determine if the policy meets a person or family needs, is affordable and is accepted by your preferred doctors, hospitals and other medical professionals.
There are several basic factors that need to be examined when preparing to buy health insurance. The Office of the Insurance Commissioner of Washington State offers some recommendations to consider when purchasing health insurance.
Be prepared to ask basic questions about premiums, co-payments, deductibles, coinsurance and out-of-pocket expenses. This may be one of the most important points that you need to know.
The premium is the amount you pay monthly or annually for the insurance company. It will frequently increase. Therefore, it would be advisable to ask what the rate of the increase was over the previous five years.
Most policies have a co-pay provision, which means that the covered person will have to assume part of the cost of the bill. The common allocation for persons using in-network physicians and facilities will be 80 percent by the insurance company and 20 percent by the patient.
Many policies have a yearly maximum for medical expenses. For instance, if a hospital visit or visits total more than $50,000, for example, then the insurance company may start paying the entire cost from that point. These numbers do not carry over into the next year.
Don't just assume you can't pay for health insurance. Enter your zip on our site to compare rates near you for free!
Points to Consider
• Be wary of bargain price insurance. While the lower premium may seem very attractive, it probably means the policy offers limited benefits.
• Understand how the claim-process works. This means finding out if the claim will be filed by the doctor, hospital or by the covered individual.
• Find out if your health care providers are in the insurance company's network.
• Ask if your medications are covered by the insurance policy and which pharmacies are preferred and what is the co-payment cost that you will have to pay.
It is important to understand health insurance terms and how much your plan will cost. Those are the basic points to consider, but it is necessary to do a little more research before making a final decision.
Prior to the enactment of the Affordable Care Act (Obamacare), insurance companies could turn a person down for prior health conditions. While there were common issues among most insurance companies, there were differences. Furthermore, a person's age when combined with prior illness could be a reason for being denied coverage.
While the Affordable Care Act has drawn cheers and considerable criticism, it has helped to make a more even playing field for selecting insurance.

However, there are questions about special requirements that should be investigated. The practice of most insurance companies in these areas is usually very similar, yet there can be some variations.
Limitations and Medical Care Options
Understanding policy limitations and options can include a specialized treatment option, surgery that may not be considered absolutely necessary and approval of certain medications. Therefore, you need to know the guidelines regarding these issues and the method for seeking an appeal if a service or medication is denied by the insurance company.
• Understanding some medical care might not be in the insurance company network. Thus, it is necessary to determine your liability for out-of-network service.
• For example, hospitals will often provide several contracted services such as radiology and emergency-room services. If such a department is not in the network, it may accept the insurance payment, but also bill the patient for the amount not paid by the insurance company.
• Learning if there are any levels or types of care that the insurance company may not cover.
• Will the policy be honored if you become ill or injured while traveling in another state or foreign country?
Coordinating Health Insurance With Other Insurance Policies
As a result of the enactment of the Affordable Care Act (Obamacare) health insurance is linked with a set of regulations assuring that no one can be turned down for health coverage, regardless of any current or past health conditions. While the future of Obamacare is in question, there is a likelihood that some of the issues surrounding health care may remain.
A quick Google search will show many of the issues surrounding the requirements and options for acquiring health care coverage.
The Affordable Care Act (ACA) requires everyone to have major medical insurance or pay a penalty to the federal government. The insurance can be purchased through one of the ACA exchanges, provided by employers or purchased directly from an insurance company or broker. An explanation of some of the issues surrounding the purchase of insurance can be found at eHealth.com.
Different Options for Insurance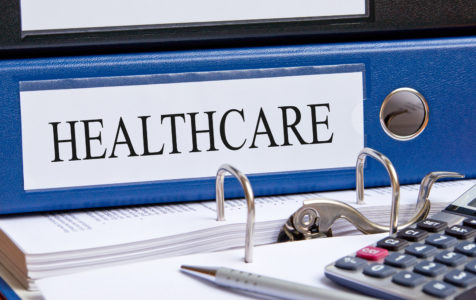 – Major Medical Plans
As a result of the ACA, all health plans must offer minimum essential coverage. This means that no one can be turned down during the open enrollment period for medical reasons including pre-existing conditions.
Certain health services and treatments must be offered in all health plans by the company selling the policy or your location.
– Health Maintenance Organization (HMO)
The plan provides an entire network of health care providers who agrees to offer its services. The client will have to select a primary care provider (PCP) who coordinates all of your health services and care.
Visits to specialists have to be referred by the primary care physicians. The patient will pay a small copayment fee for every medical visit.
– Preferred Provider Organization (PPO) plans
With a PPO plan, both primary patient and family members can see any health care provider in their network, including specialists, without a referral. Small copayment fees are charged for each visit.
– Exclusive Provider Organization (EPO) plans
An EPO plan provides access to all the health care providers within the EPO network, including specialists. Additionally, EPO's will typically cost you less than HMO's and PPO's. However, the downside to this type of plan is that any provider outside of the EPO network isn't covered by your insurance, thus the patient will be responsible for the full cost.
– Point of Service (POS) plans
POS plans combined features of HMOs and PPOs, so the patient will have to select a PCP for regular check-ups and referrals. However, the patient can also use out-of-network providers if they are willing to pay more of the cost. There is usually a copayment as well.
A Different Approach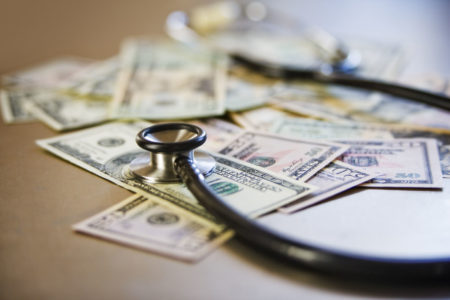 Health insurance is an absolute necessity. Even people, who claim they never get sick, may become injured in some type an accident from falling from a ladder or being hit by a car. Depending on the injuries, the cost may prove to be horrific, this showing the need for having adequate insurance.
Because of issues regarding the Affordable Care Act, such as the number of insurance providers participating in the program, securing insurance coverage may prove more difficult.
To afford the cost of insurance, some people may decide to use a high-deductible policy in connection with a health insurance account. Under this plan, a person can buy insurance at a lower cost, while recognizing that they will have to pay a high deductible. The consumers can set up Health Savings Accounts to offset the cost.
The HAS is a method where a person can set aside money on a regular or one-time basis that will not be taxable and will be able to pay the high-deductible co-payment if necessary.
Medicare, Supplemental Insurance, and Medicaid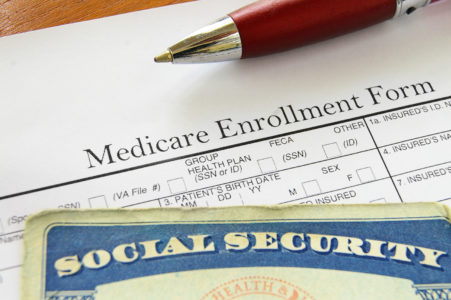 Medicare is primarily available for patients who are 65 or older. There is a deduction from everyone's salary and there is a monthly fee when you start claiming benefits. The program is run by the federal government. Physicians and medical facilities that accept will pay the amount that Medicare determines to be appropriate.
There are two parts of Medicare: One part deals with hospital services, and the other part deals with physician services.
Medicare pays 80 percent of the approved cost, leaving the other 20 percent for the patient. Many people have a supplemental policy that covers the 20 percent. The remaining 20 percent can be paid by the patient or by a supplemental policy that the patient secures when they begin using Medicare.
There are variations that the patient should examine before making a final decision.
Persons with disabilities that prevent them from working or require extraordinary care may qualify for Medicare coverage.
Medicaid is a joint federal and state program. Medicaid coverage is usually less than Medicare and other insurance policies. However, if a person qualifies for Medicaid, then it can be used in conjunction with Medicare. In this case, the Medicaid coverage is acting as a supplemental policy.
Conclusion
Health care is expensive. Public assistance is available for persons who cannot afford insurance. However, often your choices are limited regarding various procedures, prescribed medications, and other matters.
If you can't afford health insurance, you should check with the Medicaid office in your state.
You can also compare private health insurance costs by entering your zip code on our site!
[su_spoiler title="References:" icon="caret-square" style="fancy" open="yes"]
https://www.insurance.wa.gov/your-insurance/health-insurance/understanding-health-insurance/what-to-consider/
http://www.bcbsm.com/index/health-insurance-help/faqs/topics/how-health-insurance-works/deductibles-coinsurance-copays.html
https://www.medicaid.gov/affordablecareact/affordable-care-act.html
https://www.medicare.gov/your-medicare-costs/help-paying-costs/medicaid/medicaid.html
[/su_spoiler]