[su_box title="Keep in mind…" style=default"]
The two major classifications of health insurance policies are individual plans and group plans
Group health insurance plans work by referring patients for treatment from smaller organizations to increase a healthcare provider's customer base
The major difference between an HMO and a PPO is how the doctor is reimbursed
[/su_box]
Anyone trying to decide which type health insurance coverage to purchase may feel overwhelmed with all of the choices. Even learning about just a few of the major differences can help you choose a better plan for you and your family.
The two major classifications of health insurance policies are individual plans and group plans.
Individual plans can be very expensive for someone who doesn't meet the insurance company's profile of a healthy, low-risk patient.
Enter your zip code above and start comparing affordable health insurance quotes today!
How do group health insurance plans work?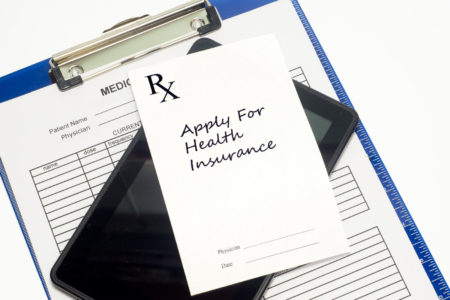 Group health insurance plans work by referring patients for treatment from smaller organizations to increase a health care provider's customer base.
In most cases, both employer and employee both contribute to the cost of the coverage. When changing healthcare plans, there may be a waiting period before the coverage of a new plan begins.
Pre-existing exclusion periods could delay coverage and disrupt recovery for some patients. Medical expenses incurred during these lapses will have to be paid out of the patient's pocket.
Group coverage offered by employers is usually in the form of a health maintenance organization (HMO health insurance) or a preferred provider organization (PPO). These plans make it easy and inexpensive to add spouses and dependents.
Most HMOs require patients to choose primary care physicians and specialists from within their organization.
While having a list of doctors to choose from can be beneficial, individuals who already have an established relationship with their physicians will have to choose a new physician.
With a preferred provider organization (PPO health insurance), patients can visit the healthcare professional of their choosing.
What's the difference between an HMO and PPO?
The major difference between an HMO and a PPO is how the doctor is paid. HMO's negotiate fees for services with healthcare providers to keep the premiums low for their customers.
With HMO's, monthly payments and co-pays may be low, and some doctors often prescribe the most cost-effective treatments instead of recommending more expensive remedies.
With a PPO, some doctors will be paid a certain percentage of the bill no matter the amount. This can leave the patient with a potentially hefty financial responsibility for more advanced treatments.
The Best Health Insurance is Not Always the Most Expensive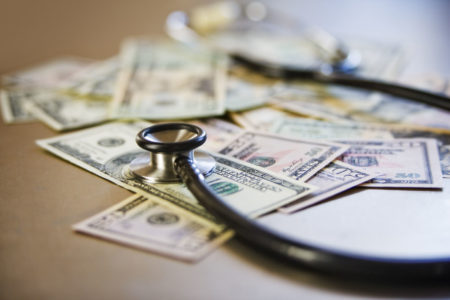 As with most things in life, you get what you pay for. A healthy person who eats a healthy diet and exercises regularly usually does with under an HMO plan.
Plans that offer a co-pay program have cheaper monthly payments, which benefit healthier individuals who have minimal yearly doctor visits.
Tailoring a policy to your needs unlocks opportunities for savings by trimming off unnecessary elements of a policy. Maternity coverage would be a superfluous expense on a policy for a person or family with no anticipation of pregnancy.
Policies with high deductibles can offer extensive coverage with low monthly premiums, but a higher dollar amount in claims must be paid by the patient before the insurance company will cover any charges.
Policy holders of certain high-deductible plans can deposit pre-tax income into a health savings account (HSA's).
This money set aside to pay for future medical expenses. Employers can also contribute to these accounts on the employee's behalf to help with the cost of services not covered by insurance.
Understand the Reality of Needing Health Insurance
According to the Center for Disease Control, 133 million Americans suffer from some kind of chronic medical condition.
This means that nearly half of the United States' population has ongoing medical expenses other than general health maintenance.
Whether you are in perfect health or managing a chronic health condition, shopping for the best deal is an important step when choosing health coverage for yourself or your family.
Health insurance is designed to protect your wealth from the potentially devastating expenses that sometimes follow a change in health.
Don't wait until disaster strikes! Start comparison shopping now by using our FREE online tool!
[su_spoiler title="References:" icon="caret-square" style="fancy" open="yes"]
[/su_spoiler]