[su_box title="Keep in mind…" style"="default"]
PacificCare offers five different health insurance plans
Each has unique benefits and drawbacks, but the wide variety of plans ensure that individuals are able to obtain the coverage they desire.
PacifiCare also provides riders for chiropractic medicine and behavioral health
[/su_box]
PacifiCare health insurance is a subsidiary of United Healthcare that has been in business for 25 years.
Well-known for providing comprehensive rider plans, alongside the regular insurance offerings, PacifiCare offers comprehensive care packages and policies available for a variety of budgets.
Unlike other health insurance companies that are limited by a specific type of plan, PacifiCare offers five distinct plans. Each has unique benefits and drawbacks, but the wide variety of plans ensure that individuals are able to obtain the coverage they desire.
The five types of PacifiCare plans available are the HMO plan, Signature POS plan, Signature Elite PPO plan, Indemnity plan, and Signature Freedom SDHP plan.
Start comparing health insurance quotes by entering your zip code above!
PacifiCare HMO Plan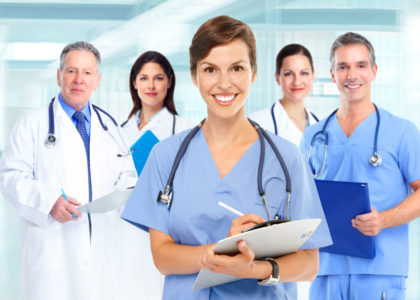 The HMO plan is one of the most affordable plans offered by PacifiCare. Like all
Like all HMO plans, this plan requires you to select your primary care physician from a group of in-network doctors. All care must be obtained through a hospital or clinic in the network in order to be covered.
You must also obtain pre-approval to see any medical specialist. The HMO provider may not agree to cover treatments that are not proven effective or medically necessary. The only exception to this rule is in the case of an emergency.
You are allowed to receive emergency medical coverage at a hospital out of your HMO network if the event is a true emergency. The HMO plan is the least flexible PacifiCare health plan, and there are thousands of doctors available in the network making it an affordable option.
Signature POS Plan
The PacifiCare POS plan is a popular choice for many individuals. This policy also utilizes a network of approved doctors, but you are able to self-refer to a specialist if necessary.
In addition, a patient can utilize a hospital or clinic outside of the plan's network, but will need to pay the cost difference out of pocket.
The POS plan provides a way to obtain affordable health insurance with higher flexibility than an HMO plan, which may be better for individuals who foresee a need to obtain specialized healthcare that may not be covered through the HMO.
Signature Elite PPO Plan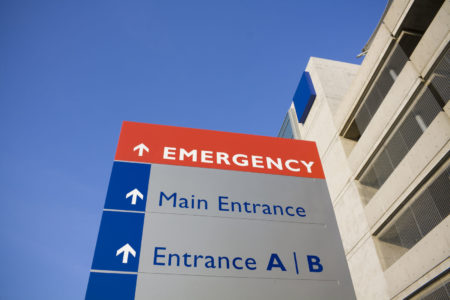 The PPO plan offers even more flexibility than either an HMO or POS plan.  The Elite PPO plan offers a wider variety of approved doctors, clinics, and hospitals to choose from.
Additionally, unlike the first two plans mentioned, members of a PPO plan do not need to choose a primary care physician.
That means that if you decide to change your general practitioner for any reason, you will not suffer any interruptions in care. You may also choose to receive health care from a provider outside of the approved network and pay the difference in costs, much the same as through the POS plan.
Signature Independence Plan
An indemnity plan, the Signature Independence Plan allows you to choose any doctor or hospital you wish.  The trade-off between an indemnity plan and one that utilizes a network is that indemnity plans generally have exclusions for preexisting conditions.
Additionally, the Signature Independence Plan is more expensive than the PacifiCare plans utilizing networks of doctors. Costs can be reduced by selecting a plan with a high deductible or selecting coverage only for emergencies, basic care, or hospitalization.
Signature Freedom SDHP Plan
An innovative healthcare option, the SDHP stands for "self-directed healthcare plan." Under this plan, the insured can select the payment ceiling for each individual coverage, allowing for extreme flexibility.
For example, you can choose the maximum payout for regular doctors visits, hospital stays, or emergency room visits.
Once that maximum has been reached, you would pay the difference out of pocket. Acute or chronic care limits are determined by the average cost of care in your state so you select a reasonable plan.
In order to reduce coverage costs, a patient can choose to include deductibles and coinsurance. As an additional bonus to the Freedom SDHP plan, any unused funds can roll over from year to year.
Extreme Flexibility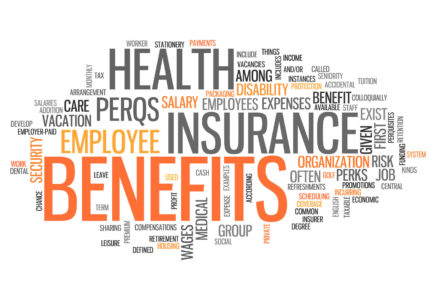 The wide variety of plans offered makes this company a very attractive option for many people searching for insurance, either independently or through an employer plan. However, PacifiCare is not without limitations.
In addition to the network concerns for the majority of the plans, PacifiCare coverage is only available in eight states: Arizona, California, Colorado, Nevada, Oklahoma, Oregon, Texas, and Washington.
Additionally, if you want coverage for dental, vision, or prescription drugs, you must purchase this as a separate rider in addition to your coverage. PacifiCare also provides riders for chiropractic medicine, behavioral health, and life insurance.
The wide variety of plans available and the extreme customization of these plans makes PacifiCare an excellent choice. Ultimately, it's up to the consumer to decide what plan best suits his or her needs.
Use our FREE tool to find affordable health insurance for you and your loved ones!
[su_spoiler title="References:" icon="caret-square" style="fancy" open="yes"]
[/su_spoiler]