[su_box title="Keep in mind…" style=default"]
Primary care physicians are general practitioners who treat a variety illnesses and complaints
Primary care physicians usually work in group practices
You can find PCPs within HMO and PPO insurance plans
[/su_box]
A primary care physician is a doctor who provides general medical services. He or she usually the first person to see you if you are sick.
These doctors are known as "general practitioners" or "GPs" as well. They may also be referred to as family physicians or internists.
Find the health insurance you been searching for by entering your zip code above!
What are the qualifications of a PCP?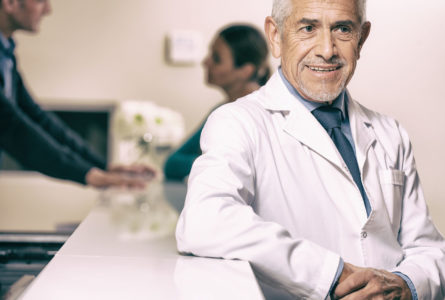 All primary care physicians must complete medical school and must pass state board exams in order to practice. However, some doctors decide to specialize in a particular type of illness or in treating a certain population.
For example, obstetricians are specialists who delivery babies. Cardiologists are doctors who specialize in illnesses of the heart and circulatory system.
However, a primary care physician does not have a specialization. Rather, he or she sees patients who present with undiagnosed illnesses or complaints.
The doctor performs an examination, and if he or she suspects a particular illness, may make a referral to a specialist.
Why visit a primary care doctor or general practitioner first?
People visit their GP for most complaints. In general, people feel comfortable visiting the same doctor each time they have an illness since they have built a trust relationship with this doctor.
Some people are apprehensive about receiving medical treatment for a stranger. They prefer to stay with their current physician.
In addition, many insurance plans require you to first visit your primary care physician before being referred to a specialist.
Health Insurance and Primary Care Physicians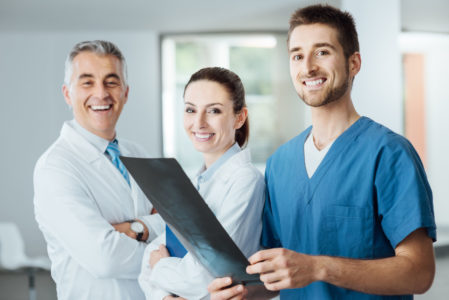 HMOs, or health maintenance organizations, often have a strict policy about referrals to specialists. This is because specialist doctors generally charge higher fees for treatment than primary care physicians.
In order to receive approval from an HMO to visit a specialist, a preliminary visit to a general physician is usually required.
In this case, the primary care doctor serves as a "gatekeeper" for the HMO, screening cases that might not really need a specialist, or offering alternate, and cheap, treatment methods than a specialist is likely to provide.
On the other hand, PPOs, or preferred provider organizations generally allow members to visit specialists without a referral from a primary care physician.
PPOs members can visit specialists at their own discretion, however, co-pays are often higher for these doctors than for primary care physicians. This is to encourage people to visit their primary care doctor before visiting the higher-priced specialist.
Keep in mind that there are exceptions to these rules. If a person is injured in an accident and has a serious injury, a surgeon may be called in to operate immediately without a referral from a primary care physician, even under HMO plans.
In this case, the emergency room doctor acts as a primary care physician, even though emergency room doctors are specialists in trauma.
In addition, there are certain types of illnesses that must be dealt with by a specialist no matter what, and if this is the case, an HMO will often allow members to visit approved doctors without a referral from the primary care physician.
How do I find a primary care physician?
Most health insurance plans have a list of primary care physicians in your area. If you have HMO health insurance it's critical to choose a primary care physician approved by your health insurance company.
Primary care physicians often work as part of a large practice. Because of the volume of patients who visit primary care doctors, and the lower fees charged for these services, it makes sense for general practitioners to be part of a group practice.
Some primary care physicians who specialize in certain sub-groups have special names.
For example, pediatricians, who see only children, are considered primary care physicians even though there see only children under the age of 18.
Gerontologists take care of the elderly but are still considered primary care physicians. Some primary care physicians may also limit their practices to exclude certain groups, such as children or the elderly, although most general practitioners treat patients of all ages.
Finding a primary care physician you can trust is key! Use our FREE online tool to compare affordable health insurance plans today!
[su_spoiler title="References:" icon="caret-square" style="fancy" open="yes"]
[/su_spoiler]