[su_box title="Keep in mind…" style="default"]
Copay is a policyholder payment
Copays can apply both before and after passing the deductible threshold
copays are usually small payments that reflect only a part of the costs
Copays for network services count towards the policy limits
Copays may prevent overuse of popular services to ensure they remain available
[/su_box]
Copay is a consumer payment for a medical service. The consumer usually pays it at the time the service provider performs their part. It is usually a fixed fee such as a $20 copay for an office visit. The insurance companies often set the copay to represent a small portion of the true cost of a benefit or service.
A typical copay might be a $20 fee for a scan. The cost of the scan might be $200, but the copay might be $20. Comparison shopping is a great way to review the total costs of health insurance when selecting a policy.
Enter your zip code above to find Marketplace and individual health insurance plans that fit your budget.
The Changing Role of Copayments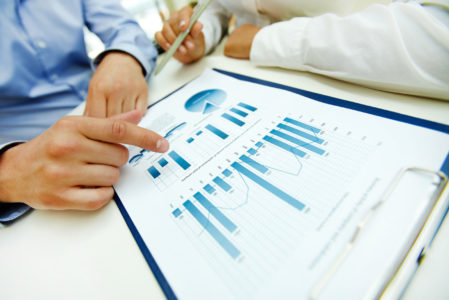 Today, plans make use of copayments at many stages of the contract, and they use them in some creative ways. It is not unusual for office visits to have a copay from the beginning of the cycle. Many benefits have copays that apply without reference to the deductible.
Copayments have become more of a tool for price setting and for ensuring that services remain available and are not overused. A small copay would discourage overuse of a benefit that could go without any charge but would not be available to as many policyholders.
Another creative idea is the variable copayment. This technique applies higher copays as a customer uses more of a service or benefit. For example, the first two consultations may cost a small $20 copay. Three or more could cost $40 per visit.
Avoiding Copays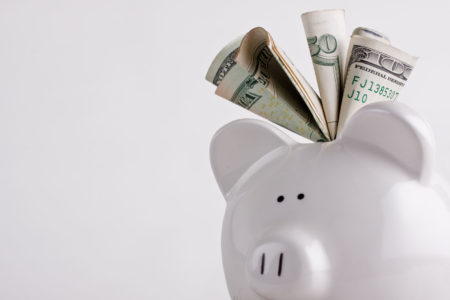 Many insurers promote the idea that copays help keep premiums down, and also keep a few customers from using all of a popular service. To most consumers, the price of health insurance is a major concern.
For them, a copay is a bill that they would rather not have to pay. There are likely some subscribers that hesitate or put off medical services due to persistent copay charges.
To avoid copays, one can use expenses as part of the selection process and try to find plans with low copays and fewer copays.
Comparison shopping is an excellent tool for determining the true costs of health insurance. One can use this method to focus on services that one uses most, and then try to find the best plan for few copays, low coinsurance, and fewer out-of-pocket expenses.
Prevention and Wellness Exception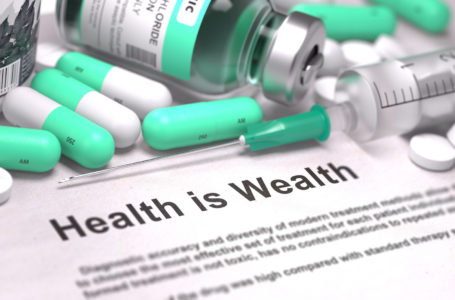 The Affordable Care Act requires some prevention and wellness benefits. These must not have any additional cost-sharing for the patient. They do not depend on upon the deductible in the plan; the customer can use them at any time. These include valuable screenings for lung disease and diabetes. Adults can get a wide range of vaccines.
The law treats some mental health issues as diseases; the preventive services cover mental health and drug dependency. The prevention policy also goes to tobacco usage and cessation. These valuable services include examinations, lab work, and follow-up with no copay or another form of coinsurance.
The Traditional Role of Copayments
Traditionally, the deductible came first. In the one year cycle of a health insurance plan, the consumer started off with a deductible amount that had to be paid before any insurance-paid benefits.
Every payment made towards a network service provider counted towards the deductible. The copayments only came after the customer passed the deductible. Once past the deductible, the consumer would pay either a small copay or a larger coinsurance under the terms of the plan.
Costs of Health Insurance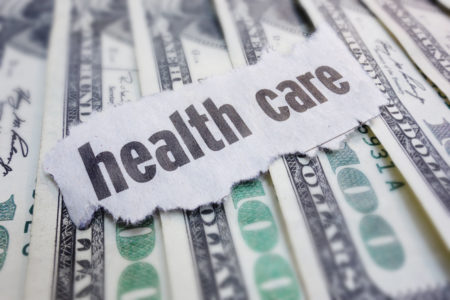 Many people focus on the premium when buying health insurance; that is often the largest expense. Meeting the deductible is a critical step towards getting insurance payments and costs sharing.
Copays can add up when using a lot of services. Coinsurance can become a substantial factor, and particularly when using outside services. The other charges listed-below can add up to a significant amount over the course of a yearly insurance cycle.
Premiums
Copays
Coinsurance
Deductibles
Out-of-Pocket Expenses
Plan Networks
The plan has a network of providers. The network professionals have agreements with the plan managers to serve the plan membership. In many cases, the subscriber does not have to fill out requests for reimbursement or wait for a referral. Using network providers is the low-cost way to work with health insurance.
Pharmacy Networks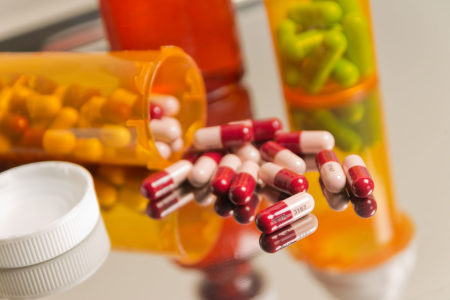 The plans sometimes make arrangements with pharmacies to provide subscribers with discounts and lower prices. These are important for consumers since many people maintain treatments on an outpatient basis by using prescription drugs.
Pharmacy networks provide agreed pricing to subscribers and these networks usually require copays. Pharmacy drugs may be a frequent source of copays. Some plans avoid this; older Americans can get covered by Medicare Part D.
Counting Network Expenses
The traditional copay did not count towards the deductible. The traditional copay only came after the consumer passed the deductible threshold. Currently, some plans offer services with a copay including prescriptions without regard to the deductible.
In some of these cases, the copays may count towards the deductible and out-of-pocket tallies. One must review their plan to know for sure. It is also important to note that the counting of copays is limited to use of network services.
Out-of-Pocket Expenses Limit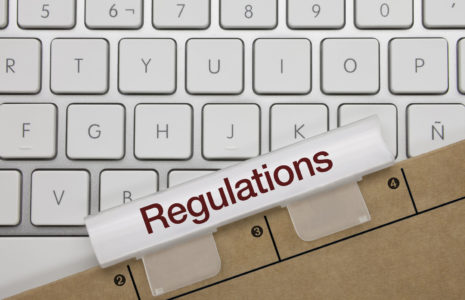 Copayments and other customer contributions can stop after the plan's out-of-pocket expense limit. Once passed, this amount stops further payment from the customer, and the insurance company must pay the entire cost for the benefit or services.
The out-of-pocket expense limit keeps health plans affordable; without the limits, consumers could spend throughout the year. For some, it could and create unmanageable amounts of debt.
Copays and Marketplace plans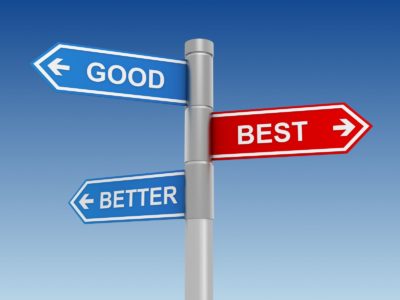 All four types of Marketplace plans use copays. They can vary by the type of plan as to how many copays and by amounts.
Platinum plans cover 90 percent of benefits on average, leaving 10 percent for the consumer.
Gold plans have more copays than Platinum. They are usually small and meant to be a small piece of a much bigger cost for a service. Gold plans cover 80 percent of benefits and leave twenty percent of the consumer.
Silver plans have features to reduce the out-of-pocket expenses. The have cost-sharing subsidies, and some take Health Savings Accounts. The subsidies reduce the amounts of copays and coinsurance. Silver plans pay 70 percent and leave 30 percent of covered benefits for consumer payment.
Bronze plans have low premiums; they have the highest levels of deductibles among Marketplace plans. Bronze plans share costs at 60 percent to 40 percent. Currently, many bronze plans use copays for services before the customer reaches the deductible threshold.
Outside Copays
Outside services can have copays too. These never count towards the plan's deductible amount or out-of-pocket limit. When using outside services, many insurance plans provide some level of costs sharing; usually, the outside services get a much lower share than network services.
The use of outside services is a consumer decision to spend more. They spend more because the cost sharing is lower, and they spend more because it does not move the policyholder nearer the point when the insurance pays everything. To go outside may be the best way to use a favorite doctor or hospital, but it is not a good way to save on health care costs.
Copays are a significant Expense in Healthcare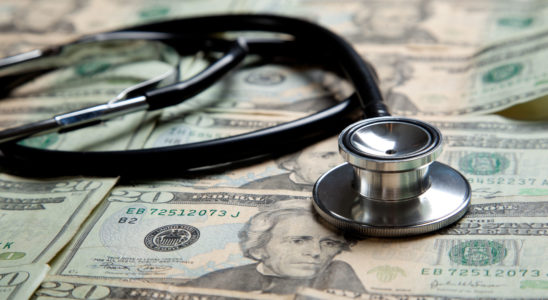 Copayments are larger and more frequent in low-premium policies. High premium policies like Marketplace platinum plans will offer fewer and smaller copays than other types of policies.
To avoid copayments, you should examine plans with a view towards frequently used services. It may be possible to match with a plan that offers the services one needs with few or low copays.
Plans with low limits for out-of-pocket expenses offer another route to no copays. Once on exceeds the out of pocket limit, the plan may not ask for more copays.
Comparison shopping is the proven way to select the best health insurance plan. Comparison shopping can focus on the parts that matter most to the consumer.
Copays are an important cost of health care; comparison shopping can help. Enter your zip below to find the most affordable health care plan for your specific needs.
[su_spoiler title="References:" icon="caret-square" style="fancy" open="yes"]
[/su_spoiler]