[su_box title="Keep in mind…" style"="default"]
Income protection insurance is designed to cover loss of income due to injury or illness
Your injury or illness does not need to be work related
The more benefits you choose, the higher your monthly premiums will be
[/su_box]
If you become disabled or otherwise unable to work, one of your greatest challenges will probably be continuing to support yourself and your family.
Income protection insurance is designed specifically for these situations, to cover the loss of income that results from an unexpected accident or illness.
Income protection insurance is a term commonly used in Ireland, the UK, and Australia. In the United States, these types of policies are called disability insurance.
You can never be too careful. Enter your zip code above and start comparing health insurance quotes now!
What does income protection insurance cover?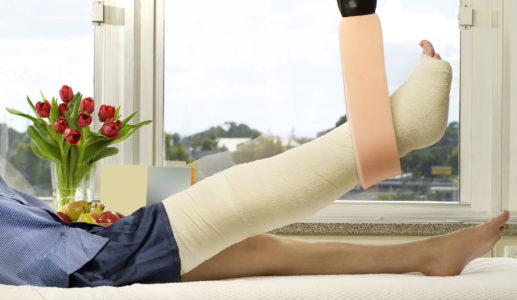 If you are unable to work, income protection insurance replaces a portion or all of your income. The benefits paid by the plan can be used for any of your expenses including food, mortgage, or bills that would have been paid for by your wages.
For the plan to become active, your inability to work must be due to an illness, injury, or accident. It does not have to be an accident that occurred at work for you to be eligible for benefits.
Some exclusions may apply, for example, a disability that occurs as a result of self-inflicted wounds or injuries received during the commission of a crime.
Income protection insurance can cover short-term, long-term, or permanent events. In the case of permanent disability, most plans will continue to pay until you reach the legal retirement age or death; whichever comes first.
In the event of death, some plans will pay an additional benefit (usually a certain number of months of benefits) to the policyholder's spouse or family.
The payout from the plan is received monthly or bi-monthly and is tax-free.
What types of income protection insurance are available?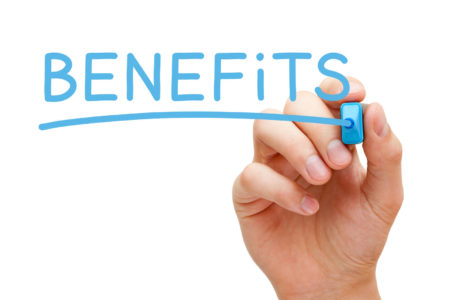 There is a wide variety of income protection plans available, and many of them are highly customizable. When selecting an income protection plan, you can choose the level of coverage you would like to receive.
You may elect for benefits that pay 40 percent or 50 percent of your income, or up to 100 percent. The more benefits you choose, the more expensive the plan will be.
Many experts suggest that 60 percent is an appropriate choice to cover basic expenses cost effectively.
Income protection insurance can cover three types of disability:
The inability to work at all
The inability to work at the type of employment that you are best suited for given your education and experience
The inability to continue to work in your current position
The cost of the income protection policy will vary depending on which of these options you choose, with the most specific policy being the most expensive.
You may also choose how and when your income protection plan kicks in. You may decide to have access to your benefits from the very first day that you become ill or disabled.
However, electing to have a waiting period from a few weeks up to a year will reduce the cost of the premium.
Income protection insurance is often available through your employer. Private plans can also be purchased.
Be sure to check the laws of your state or district, as some areas may have an income protection or disability program in which all citizens are eligible.
In many cases, the "premium" for this type of plan is an automatic payroll deduction that is removed from an employee's wages along with taxes.
How do I know if I need income protection insurance?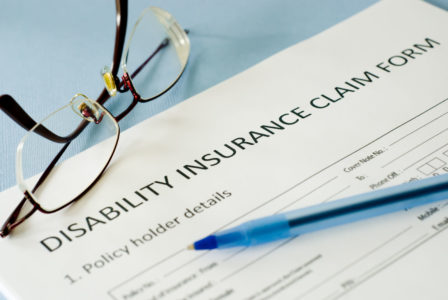 If you are between the ages of 25 and 65, you are more likely to become disabled than to die. In fact, it is estimated that one out of every two working Americans will become disabled for at least two weeks in the course of their employment.
For most, some period of disability is an inevitability. While this disability may be temporary, it could have devastating effects on your financial health.
Unless you have enough savings you have set aside in the event of illness or accident, which could cause temporary or permanent disability, you may want to strongly consider income protection insurance.
Speaking to your employer about income protection insurance available through the company is a good first step.
He or she may be able to give you more information about the types of coverage available and help you determine what is best for your situation.
If your employer does not sponsor income protection insurance, you can look into a private plan. Many occupational associations or groups offer access to plans that may be less expensive than a traditional private plan.
While the possibility of disability can be frightening, you can prepare yourself for any possible outcome.
Knowing your options and making the right choice for you and your family can provide peace of mind regardless of what the future may bring.
Stay one step ahead of the game by comparing health insurance quotes today!
[su_spoiler title="References:" icon="caret-square" style="fancy" open="yes"]
https://www.disability.gov/
[/su_spoiler]