[su_box title="Keep in mind…" style"="default"]
It's estimated that over 60 percent of Americans 60 and over will need some type of extended medical care during their lifetime
Long term health insurance can cover the cost of home health nurses and hospice care
Premiums will be higher if you have a pre-existing condition
[/su_box]
Recent studies show that over 60 percent of Americans over the age of 60 will require some type of long-term care in their lifetime. Long-term care is usually needed as a result of disease, illness, or advanced age.
It can be among most expensive medical treatment available. For this reason, long-term care insurance is a sound investment and will provide both you and your family with a peace of mind.
Enter your zip code above and start comparing health insurance quotes now!
What is long term care?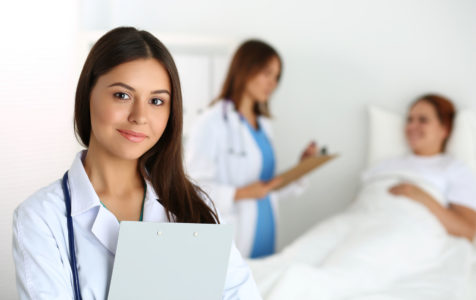 Long-term care is different from the traditional medical care that is covered by most insurance plans. It is defined as the assistance that is required for day-to-day activities, such as:
Getting in and out of bed
Dressing
Bathing
Eating meals
Using the bathroom
Long-term care may occur in home, in an assisted-living facility or nursing home, or in a specialty care facility such as an assisted living facility.
It can be very expensive and may continue over a period of many years or even many decades. This can make the cost of long-term care devastating for the patient or their family.
What does long-term care insurance cover?
Long-term care insurance is a policy that covers the cost of long-term care. For example, this could include paying for a visiting nurse, assisted living, or hospice care, among other things.
The amount of care covered is dependent on the specific policy, but could be up to 24 hours a day and 7 days per week. There is usually a dollar amount cap on the coverage in a certain period of time (for example, up to $250 a day).
Some long-term care insurance policies have a waiting period before the policy kicks in, similar to a deductible in a traditional insurance plan.
This might be as little as a few days or as long as a few months from the time care is required until the plan becomes active. Generally, the longer this waiting period is, the lower the premium on the plan will be.
What kinds of long-term care insurance are available?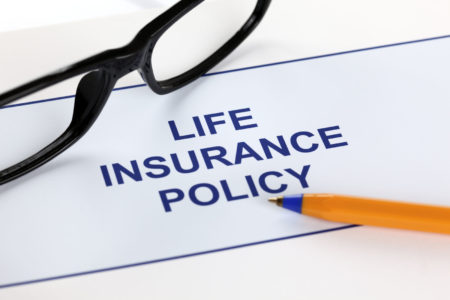 There are many different options for long-term care insurance. The majority of policies are standard, comprehensive individual or group plans for long-term care.
These policies work much like health insurance plans, with periodic premium payments to cover the cost of the policy. These traditional plans are designed to cover a wide range of long-term care options.
Long-term care insurance is also offered as an option or a rider on a life insurance policy.
It is possible to purchase a life insurance policy that has the flexibility to be used for long-term care (instead of the benefits being payable upon death) if the need arises.
This insurance can also be combined with a disability insurance policy. This will allow the plan to cover disability under age 65 and long term care after that age is reached.
The costs of long-term care insurance vary greatly with the multitude of policy types available. It's best to consult an insurance specialist to discuss all of the available options and find the plan that is best for you.
In almost all cases, the provider cannot discontinue long-term care coverage for age or medical reasons. The plan can only be dropped for non-payment.
Do I need long-term care insurance?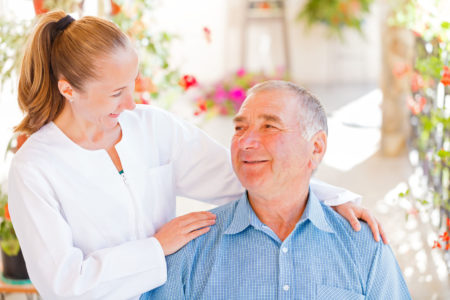 While long-term care insurance can certainly provide peace of mind, it is not for everyone. You should carefully consider your situation to determine if this type of insurance is right for you.
This insurance is generally not recommended for those under age 50 or 60, as the costs can be very high and the chance of needing long-term care at that age quite low.
However, it is best not to wait too long, as premiums will be higher for the elderly or those who have health conditions.
Be sure to thoroughly investigate the details of your existing insurance policies, such as life and disability, prior to purchasing long-term care insurance.
You may discover that you have some coverage already, or that a rider to your existing policy is available to help provide long-term care insurance.
Finally, speak to your spouse and family and make sure that you have a plan if you should require long-term care.
It may be difficult to talk about, but it is important that your family understand your wishes and the realities of the costs and options for long-term care.
This can help you determine together if coverage is needed and if so, what the optimal plan and benefits are.
Long term care insurance can seem overwhelming, but it is also an issue that it is wise to address.
With some planning and research, you can give yourself and your family the peace of mind to know that you are prepared for any expected or unexpected medical needs in the future.
Use our FREE tool to compare health insurance quotes online today!
[su_spoiler title="References:" icon="caret-square" style="fancy" open="yes"]
[/su_spoiler]