[su_box title="Keep in mind…" style="default"]
The open enrollment period occurs once per year
Open enrollment runs from November through the end of the following January
Open enrollment is the time during which any eligible person can purchase a qualified health plan on the federal or state-run exchanges
After open enrollment, one can purchase insurance during an extension or special enrollment period.
Medicaid and CHIP have continuous open enrollment
For the 2016 calendar year, the open enrollment period dates were November 1, 2015, through January 31, 2016
[/su_box]
Open enrollment is the period in which every eligible person has a right to purchase a qualified health plan that meets the requirements of the individual mandate. Insurance providers develop plans and present them for approval to state or federal agencies.
Once approved, insurers offer these plans during the open enrollment period. Based on geographic areas and time-sensitive information about the demand for medical services, insurance companies develop plans and premiums on market conditions. This detailed planning is part of the reason for a short enrollment period.
Enter your zip and discover cheap, quality health insurance options today!
Meeting the Individual Mandate During Open Enrollment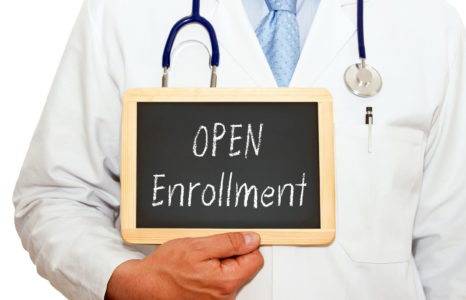 Everyone who needs to file a tax return must either meet the individual mandate or pay a tax and penalty. The rule is that everyone must get and keep coverage unless exempt. The requirement begins with the first day of the calendar year and runs from month-to-month to the end of the year.
Those with no taxable income can be exempt; this includes those receiving Supplemental Security Income, which does not qualify as taxable income for the purposes of the ACA.
The below-listed statements describe the penalties for no insurance. The IRS applies these fees as 1/12 of the total fee for each full month in which any family member was not covered and not exempt.
The 2016 penalty for no insurance is $695 for individual adult, $347.50 per child, and the greater of $2,085 or 2.5 percent of household income above the filing status threshold.
The 2015 penalty for no insurance is $325 for individual adult, $162.50 per child, and the greater of $975 or 2.0 percent of household income above the filing status threshold.
The 2014 penalty for no insurance was $95 for individual adult, $47.50 per child, and the greater of $285 or one percent of household income above the filing status threshold.
Exercising the Right to Buy Insurance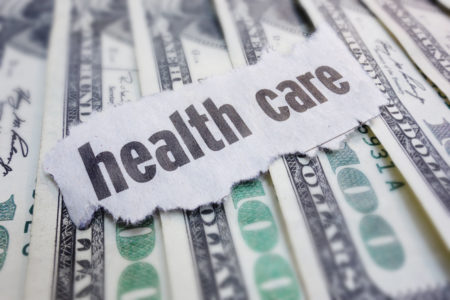 During open enrollment, every eligible person has a right to buy affordable insurance. Those that cannot find affordable insurance can be exempt. Affordable insurance that costs eight percent or less of household income can be exempt from the mandate. Those offered employer-based insurance that exceeds 9.66 percent of household income can qualify for lower cost insurance on the federal or state marketplace.
Open enrollment is an excellent opportunity to use comparison shopping techniques to focus on the most important parts of health insurance benefits. This method can produce the best possible fit for an individual or family with various health needs and medical conditions.
The Time to Buy Qualified Health Insurance
Insurance that meets the standards of the Affordable Care Act is qualified health insurance. These plans offer what are known as essential health benefits.
Most residents that cannot qualify for Obamacare because of low income can get the essential benefits through CHIP and Medicaid.
Older Americans can get the essential benefits through coverage in Medicare A and B, or Medicare Advantage.
Beyond the Basics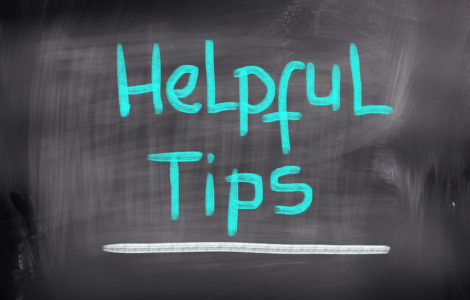 While all qualified plans have the essential health benefits, most consumers have other needs or priorities. For example, diet and wellness may be of particular importance to older Americans that emphasize prevention. Consumers should dedicate some effort to finding the best policy coverage.
Comparison shopping for health plans can help when comparing different metal tiers to each other. Consumers may have higher priorities than the actuarial value such as convenient medical facility locations, or avoiding out-of-network service fees.
Open Enrollment is the Time to Switch or Change
Open enrollment is a opportunity to reconsider one's choices; one can switch to a different policy, too. One can get new insurance, renew and existing coverage, or cancel and purchase a new type pf coverage. It is a time to change one's mind about a prior selection. The freedom of choice during open enrollment is in contrast to the lack of choice after open enrollment ends.
Four Types of Plans
Obamacare offers four types of qualified health plans through the federal marketplace and state exchanges.
Platinum plans cover about ninety percent of costs and consumers pay about ten percent. These plans have high premiums and lower deductibles and out-of -pocket expenses.
Gold plans cover about 80 percent of costs and leave the balance of twenty percent for the consumer. These plans have high premiums but lower out-of-pocket and deductibles than the lower rated plan tiers.
Silver plans leave thirty percent for consumer payment and cover seventy percent with insurance. Silver plans are flexible and offer features such as health savings accounts.
Bronze plans contain the benchmark low premiums options. They cover 60 percent of costs with insurance and leave forty percent for payment by consumers. These plans combine low premiums and high deductibles.
Life Events are Opportunities to Get Insured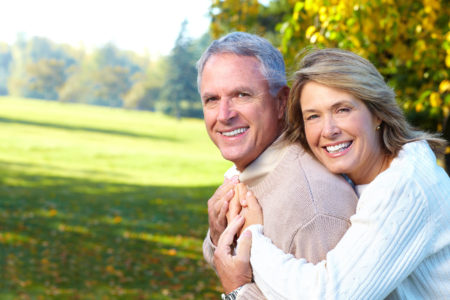 The ACA recognizes that changes occur after open enrollment that require a new opportunity to get insurance. Some events cause loss of insurance or require new insurance options. Life events include the below-listed occurrences.
Marriage
Divorce
Giving birth to a child
Reaching the 26th birthday
Moving to a new location
Losing coverage by loss of employment as employee
Losing coverage by loss of employment as a dependent
Picking the Right Plan
The ACA provides many choices for consumers. Some offer financial advantages such as the silver plan with health savings account. Consumers can have high-value insurance in the terms they can afford. Comparison shopping is the key to a successful open enrollment for consumers. Consumers can use their experiences and understanding of their needs to best advantage.
The federal system of metal tiers groups policies for comparison using their actuarial value. Consumers can set different priorities when assessing plans by picking the most important parts for comparison.
Enter your zip on our site to start comparing budget-friendly health plans today!
[su_spoiler title="References:" icon="caret-square" style="fancy" open="yes"]
[/su_spoiler]