[su_box title="Keep in mind…" style"="default"]
Health insurance is not a one-size-fit-all solution
Gay men are at higher risk of contracting a sexually transmitted disease
Transgender individuals may have difficulty becoming insured
[/su_box]
There isn't a master list of the best health insurance for gay people exists, but there are ways to figure out how to find a health insurance carrier that works best for you.
The process of elimination is a given if you know of any other gay individuals who have been discriminated against by a health insurance carrier. You can cross those companies off your list.
Keep the rest of your list open to include carriers that can address your current and future health care needs, which may include specific health concerns that are particularly common in the gay community.
Start comparing health insurance quotes today by entering your zip code above!
What special health concerns affect the gay population?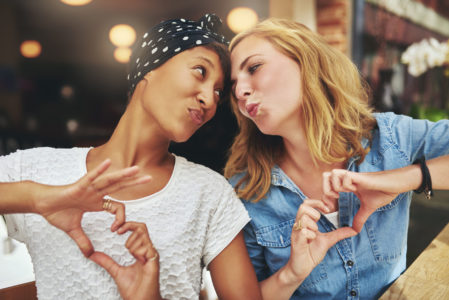 Health care is especially important for the gay community due to a variety of health concerns.
Lesbian, gay, bisexual, and transgender youth have a greater risk of becoming homeless as well as a greater risk of attempting suicide.
The LGBT community has the highest rate of drug use, including alcohol and tobacco and lesbians and bisexual women have a greater chance of being overweight or obese while lesbians are more likely not to seek preventative care for cancer.
Gay men are more at risk for sexually transmitted diseases, including HIV, as are transgender people. Additionally, transgender people are more at risk for suicide, mental health issues, and victimization.
Moving beyond statistics, the Gay and Lesbian Medical Association (GLMA) compiled a list of the most important health care issues for gay men as well as another list that addresses the most important issue for lesbians.
What are the most important health issues for gay men?
AIDS, HIV and safe sex tops the GLMA list of most important health concerns for gay men. The GLMA reports safe sex practices in the gay community have declined, and health care providers should do what they can to educate patients and help correct the issue.
Substance abuse, from amphetamines to Ecstasy, is a primary concern for gay men's health, as are depression and anxiety.
Preventative measures for hepatitis and STDs are necessary, with immunization available for the former and safe sex practices available for the latter.
Cancer is a major health concern for gay males, particularly prostrate, colon, and testicular cancer. Cancer screenings should be part of a regular health care routine.
Alcohol and tobacco use is high for gay men, with treatment programs possible avenue to explore. Diet and exercise is another health concern that is often overlooked.
What are the most important issues for gay women?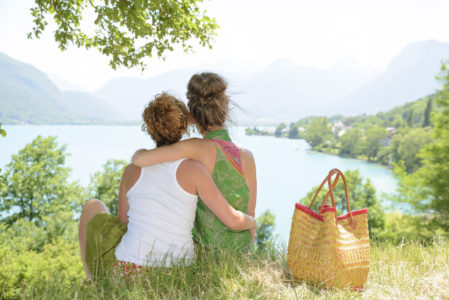 Breast cancer tops the GLMA list of health concerns for lesbians, with a call for routine mammograms, clinical exams, and self-exams.
Depression and anxiety also ranks high on the list of lesbian health concerns, as does heart health.
Heart disease can be caused by the high rate of smoking and obesity in the lesbian community.
Prevention for heart disease, as well as an annual exam to detect early stages of gynecological cancer, are a must on the health care lineup.
Like gay men, lesbians are also more likely to have health concerns involving fitness, diet, and exercise as well as alcohol, tobacco, and substance abuse.
What are common discriminatory practices?
One of the major issues, by far, is discrimination against transgender individuals, according to the Human Rights Campaign website.
This discrimination comes in the form of denying coverage for surgery, hormone therapy and other services related to transgender issues.
It also extends to transgender individuals who were seeking services not even related to transgender issues.
More than 30 percent of transgender individuals in San Francisco reported they were met with discrimination when attempting to obtain health care, according to a National Center for Lesbian Rights and the Transgender Law Center survey conducted in 2003.
Is transgender-related health care in your future?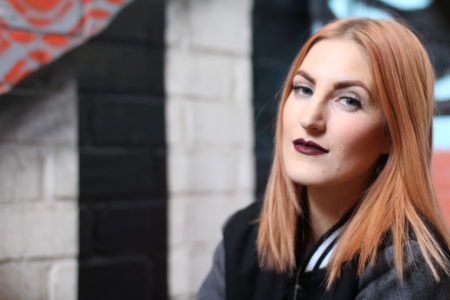 Transgender-related surgery and other health care can be a major issue for choosing a health insurance provider.
Many companies omit any coverage for anything related to transgender issues, despite the American Medical Association's resolution in 2008 stating the organization supports coverage for doctor-recommended treatment for gender identity disorder.
Transgender individuals can also be denied coverage based on simply being transgender, even if they are not seeking any services related to transitioning, according to the Human Rights Campaign.
They note this can result in a denial of basic services such as counseling for mental health issues that in turn, can result in depression, stress, and even suicide.
The site also compiled a list of insurance companies that do cover transgender-related health care.
BCBS Massachusetts covers "Transgender Services," which may include surgery, while others specify surgery is covered in their policies. A short list of carriers that cover transgender surgery include:
Aetna
Amerihealth
Anthem BCBS
BCBS Minnesota
BCBS Michigan in the Blue Care Network HMO
Cigna
EmblemHealth
HealthNet
HealthPartners
Independence Blue Cross
Medica
Because of their coverage for transgender-related care, the above companies may be an ideal place to start looking for insurance for gay people.
Otherwise, the best company for you would be one that does not discriminate and offers coverage for health issues you need.
Use our FREE online tool to compare affordable health insurance in your area!
[su_spoiler title="References:" icon="caret-square" style="fancy" open="yes"]
[/su_spoiler]