[su_box title="Keep in mind…" style"="default"]
Research proves a direct link between soda consumption and obesity
One serving of soda contains between 250 and 300 calories
One soda contains over 10 teaspoons of sugar
[/su_box]
The consensus is that drinking soda can make you fat. Of course, when you feel like you're at the end of your energy reserves, there's no instant pick me up quite like a cool, sugary swig of soda. However, what exactly does soda do to your waistline?
Enter your zip code above and find the right health insurance coverage for your and your family!
How much sugar does soda contain?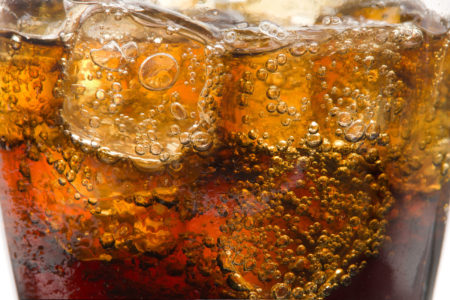 On average, a 12-ounce can of soda contains the equivalent to ten teaspoons of sugar. Therefore, when you drink one can of soda, you are consuming nearly half of your recommended daily sugar intake, which is 90 grams.
With this amount of sugar ingestion, you may have a momentary high, but it's usually too much for your body to absorb. As a result, the body turns the sugar into fat.
Also, the sugar makes you thirstier. So you go to the vending machine, put your hard-earned coins in the slot, and open another can.
Another 40 grams of sugar enters your bloodstream, and you've now consumed nearly your entire sugar intake for the day.
According to the California Centre for Public Health Advocacy, Americans, on average, drink 50 gallons of soda and other sweetened beverages per year.
Since the 1950s, the size of an average soda in America has increased from 6.5 ounces to 16.2 ounces.
The link between drinking soda and weight gain is clearly supported by the statistics. Every time a child drinks an extra serving of soda, he or she faces an increased obesity risk of 60 percent.
How does soda affect your diet?
Because you still need to eat complex carbohydrates, proteins, and vitamins to maintain good health, the extra calories found in soda contribute to excess weight gain.
Soft drinks are empty calories. It is high in energy but has no nutritional value.
Even if you eat a healthy, balanced diet, soda still tacks on empty calories, which you don't need. On average, a serving of soda usually contains between 250 and 300 calories.
To burn off 300 calories, a person weighing 155 pounds must perform thirty-five minutes of high impact aerobics.
Consuming an extra 300 calories per day over the course of eleven days will cause you to gain one pound. It's starting to sound like a lot of extra work!
Do scientific studies prove the links between soda and weight gain?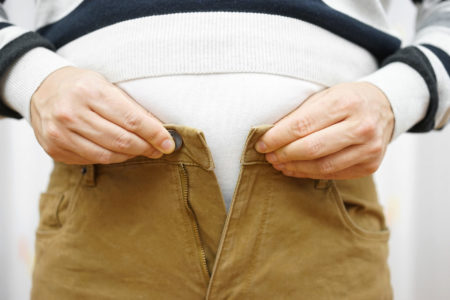 According to the American Society for Clinical Nutrition, the link between soda and weight gain is supported by several scientific studies.
Over a four-week period, DiMeglio and Mattes put fifteen adults to the test by asking them to consume 450 calories per day in the form of soda and then the equivalent in jellybeans.
Those tested gained more weight from drinking soda than they did from eating jellybeans.
This does not mean you should overindulge with jellybeans, but the test proved that liquids high in calories are worse than solids of similar caloric composition.
Another interesting observation from the American Society for Clinical Nutrition is that increased soda consumption has led to a decrease in the consumption of milk.
In fact, in 1990, Americans drank 58 percent less milk than they did in 1970.
To avoid weight gain, only consume soda occasionally. If you drink soda frequently because of low energy, it might be time to look at the bigger picture.
Make sure you are drinking enough water, sleeping at least eight hours each night, and getting enough exercise.
Energy derived from healthy sources is sustainable and will lead to optimum physical and mental performance in the long run.
Find the right health insurance plan by using our FREE tool now!
[su_spoiler title="References:" icon="caret-square" style="fancy" open="yes"]
[/su_spoiler]