[su_box title="Here's what you need to know…" style="default"]
Birth of your child does not automatically insure them under your policy
If your health insurance provider offers family benefits, you may enroll your adopted child
Most insurance companies have an open enrollment period
[/su_box]
Children are not automatically covered under your health insurance plan. They have to be enrolled, and certain laws apply to existing children and how a newborn is covered.
When you start a new policy, you must enroll your children at that time. If you decide later to get coverage for them, you may be required to wait until an open enrollment period which is typically offered only once a year.
It's very important to understand when the open enrollment period is because if you miss then window it very well could be another year until you can add any family members to your plan.
There are some exceptions (such as life changing events) which allow you to add dependents, but even then there is a small window after such an event.
Health insurance is complicated, confusing and very unfair in America but no matter how you feel you still need to understand the rules of the game.
Not all health insurance companies or plans offer family benefits either. You will need to talk to your provider or benefits department to see what options are available under your health insurance plan. If your company does not offer family benefits, there are some state plans your family may qualify for.
Enter your zip code and find the right health insurance for you and your family!
Will my health insurance cover my newborn?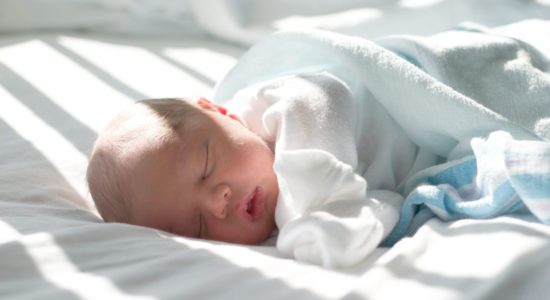 The Newborns' and Mothers' Health Protection Act of 1996 was instituted to require health insurance companies to cover a minimum amount of benefits. There are many different facets of the reform to include:
It does not require health insurance plans to offer maternity benefits, though. If your plan does not offer this benefit, the Newborn Act cannot be enforced.
The Newborn Act does require health insurance companies with maternity benefits cover a minimum of the first 48 hours after birth (96 for a cesarean section).
The time begins from the moment of delivery. If the baby is born at home and the mother needs to be admitted for complications, the time begins at admittance.
What can't the insurance company do?
Health insurance companies cannot require pre-authorization for a hospital stay related to childbirth. They can require that you notify of them pregnancy before the birth.
You need to let your insurance provider know that you are pregnant, and this can be done at any time before the birth.
They are not required to cover anything else outside this period that relates to the care of your baby. Any specialty care or care need beyond the 48 hours may not be covered.
Health Insurance Portability and Accountability Act (HIPAA) requires insurance companies who offer family benefits allow 30 days after the birth of a child for a special enrollment. Even if the mother is not enrolled she can be.
The coverage has to be retroactive too. They have to cover from the date the baby was born. Insurance companies cannot write exclusions for pre-existing conditions for newborns either.
If you miss the special enrollment period, you will have to wait until the company's next open enrollment.
This act also cannot require companies offer family plans. Always contact your insurance provider to get detailed information on what they cover and what you will need to do.
If I adopt a child, will my health insurance cover them?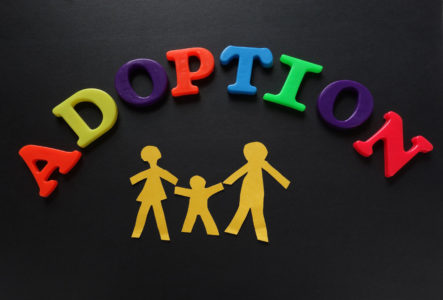 If your insurance provider offers family benefits then you can enroll an adopted child. The Health Insurance Portability and Accountability Act (HIPAA) views adoption the same as the birth of a child.
You will have 30 days to enroll the child under a special enrollment period. This period starts from the date of placement, and you will have to provide documentation from the courts or authorized adoption agency.
Adopted children cannot be subjected to pre-existing condition exclusions. The HIPAA requires insurance companies to cover any medical problems covered by your plan even if they were diagnosed before placement with you.
Will my health insurance cover my stepchildren if I get married?
If you get married, your new stepchildren may be eligible for your health insurance plan. Eligibility is based on their age and status. Also, you will need to be sure your plan offers family benefits.
Right now insurance companies are required to cover children under 19 regardless of status. They can cover them until they are 23 if they are full-time students and qualify as your dependent.
In 2014, all policy providers must offer coverage to any child under the age of 26 regardless of status. This will include married children as well.
Most insurance companies will open a special enrollment period up to 30 days after the marriage. You will have to provide proof of marriage and birth certificates for any children you wish to enroll. Some providers require proof the child resides with you.
The Patient Protection and Affordable Care Act (PPACA) that was passed in 2010 states that no child under the age of 19 can be denied coverage for pre-existing conditions. In 2014, this applied to all ages.
What options do I have if my health insurance provider does not offer family benefits?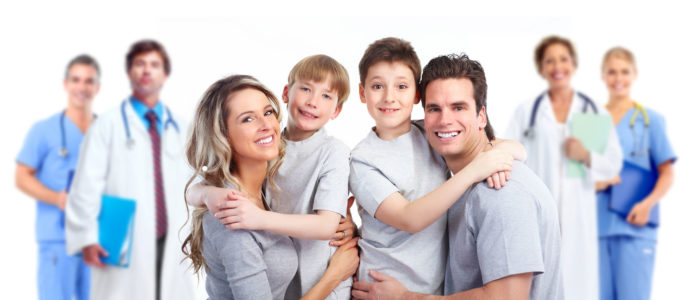 Some health insurance companies only offer individual health insurance plans. They do not provide any coverage for your dependents to include spouses and children.
Every state is required to offer coverage for qualifying children under the Children's Health Insurance Program (CHIP). CHIP and Children's Medicaid are both based on your income as well as residency.
You will need to research your individual states requirements for qualification before applying. After you enroll, make sure you read and understand what coverage you have.
While the federal government mandates some basic care, each state has their own benefits and patient responsibilities.
Use our FREE tool and compare health insurance quotes today!
[su_spoiler title="References:" icon="caret-square" style="fancy" open="yes"]
[/su_spoiler]