[su_box title="Keep in mind…" style="default"]
For most of your eye care needs, you will need vision coverage in addition to your basic medical coverage
Health insurance does not cover routine eye exams, lenses, or contacts for adults
Health insurance will cover most major eye disorders such as glaucoma or diabetic retinopathy
You can purchase a medical plan with vision included on the Marketplace or you can buy two separate plans
Under the Affordable Care Act guidelines, eye and vision care are required for children under the age of 19
[/su_box]
Medical insurance does cover some eye care. If you need to see an optometrist for vision problems, you will either need to pay out of pocket or enroll in a separate vision plan because basic medical insurance will not cover it.
If you need to see an ophthalmologist for an eye disorder such as macular degeneration or diabetic retinopathy, you should be covered by your health insurance.
These disorders may require an annual dilated eye exam. Conjunctivitis, also known as pink eye, can usually be treated by your primary care physician and will be covered by medical insurance.
If you have been diagnosed with diabetes, doctors recommend that you have an eye exam at least once a year to look for diabetic retinopathy. Chronic disease management is considered an essential health benefit under the Affordable Care Act, so there is a good chance your Marketplace plan will cover an annual eye exam if you are at risk for diabetes.
Get free quotes with your zip code here and compare insurance plans with vision, dental, and extra health services you need.
What is vision coverage?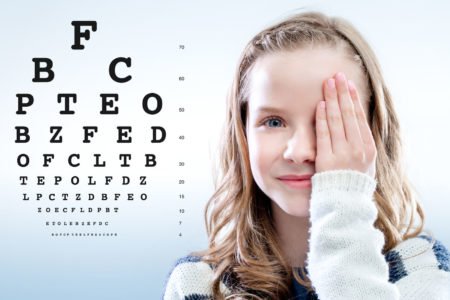 You can purchase vision coverage to help offset the costs of glasses, contacts, and eye exams that are not medically necessary. Under the Affordable Care Act, adults are not required to have vision or dental coverage.
Additionally, vision plans are not subject to the Affordable Care Act regulations; this means they can impose lifetime coverage limits and drop you from your plan at any time.
Most vision plans only offer discounts for glasses lenses and frames. In most cases, you will still have to pay some out-of-pocket expenses when purchasing glasses from an optometrist.
How do I buy vision coverage?
You can buy vision insurance through the Healthcare Exchange Marketplace or from a private insurance broker. Marketplace vision plans are only offered in conjunction with a basic medical plan.
If you want to buy stand-alone vision coverage, you have to go through a private insurance company. Our specialists can help you find an affordable vision plan that covers all of your needs!
You can apply premium tax credits to your vision coverage if you purchase a combined plan on the Marketplace. You are not able to apply tax credits to a separate vision plan.
Indemnity Health Insurance, Health Maintenance Organizations (HMO), and Preferred Provider Organizations (PPO) are the three most common types of vision insurance plans.
With an HMO plan, you can typically only see providers within your network. With a PPO plan, you can see providers outside of your network at a higher cost.
If you wish to cancel your stand-alone vision coverage, you can do so by not paying your monthly premium. If your vision coverage is included in your Marketplace plan, you cannot cancel it without canceling the whole plan. You will have to wait until the next open enrollment period to sign up for a plan without vision coverage.
Is pediatric eye care covered by my medical insurance?
Under the Affordable Care Act, all plans must cover pediatric eye care because it is considered an essential health benefit. Additionally, dental coverage must be offered for all children under the age of 19.
Pediatric vision plans must cover an annual screening, glasses, and contacts. An annual eye exam is considered a pediatric preventive care benefit which means you will not have to pay a copayment or any other fee even if you haven't met your deductible yet. However, you will typically have to pay additional out-of-pocket expenses for other vision services.
Is eye care covered under my health insurance?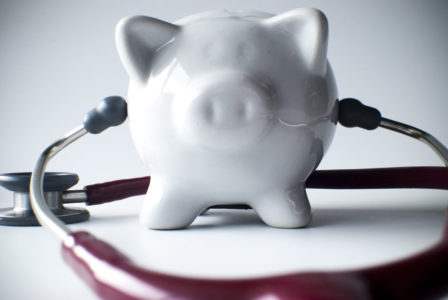 Some eye care services, such as treatments for eye disorders, are covered under your medical insurance. However, you will have to buy vision insurance, in addition to medical insurance, to cover most annual eye exams and glasses. You can buy a plan that includes vision coverage or two separate plans.
You will only be able to apply tax credits to your vision coverage premium if you purchase a combination plan. Pediatric vision coverage is a required part of all Marketplace plans. It is important to be aware of your deductible amount, the maximum limit, and the waiting period before you purchase a vision plan.
Find health insurance plans with vision coverage and other additional benefits by entering your zip code below and comparing free personalized quotes!
[su_spoiler title="References:" icon="caret-square" style="fancy" open="yes"]
[/su_spoiler]