[su_box title="Keep in mind…" style="default"]
While oral surgery is considered a dental issue, there are cases when it can become medically necessary and is covered under the terms of your health insurance policy
If oral surgery is viewed to medically necessary in your situation, it is very likely that your health insurance will provide some type benefit to aid in paying for the procedure
To get paid for a claim submitted because of oral surgery, you must be able to medically justify it with proper documentation
[/su_box]
Since a dentist typically performs oral surgery, it is common to look to dental insurance to cover many of the costs associated with it. The problem with this is that dental insurance is not a mandatory form of coverage under the Affordable Care Act.
Because of this, many Americans are currently without coverage. For those that do happen to have dental insurance, they are often disappointed to find out how much they would need to pay out of pocket for major procedures such as oral surgery.
This is why such a procedure may be covered under your health insurance policy as long as it is considered to be a medical necessity. Routine cleanings and most types of dental procedures are not covered health insurance. These are often paid for out-of-pocket or covered under a dental insurance policy.
Oral surgery, however, is different because it can impact the health and well-being of the individual. This can be in the form of a jaw fracture, teeth that have become impacted, or any of another of other issues that can adversely impact the quality of life. This is what health insurance was designed to cover.
Find health insurance to cover your oral surgery by comparing free quotes. Enter your zip code above to get started.
Coverage for Oral Surgery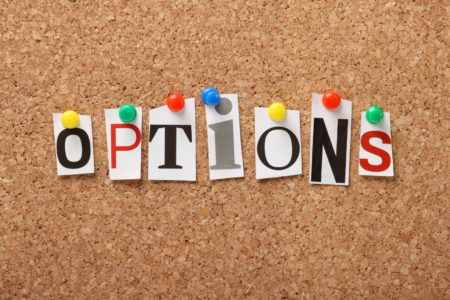 In order to have your oral surgery be covered under your health insurance policy, you will need to justify it from a medical perspective. Because the need for oral surgery can come about suddenly and impact any person, it is important to look for such coverage as you begin comparing health insurance policies.
It is also important to note that oral surgery for cosmetic purposes is not covered. Other types of surgery, such as having your wisdom teeth removed, would be covered as leaving them in your mouth would be viewed as jeopardizing your health.
Who performs oral surgery?
A maxillofacial surgeon will perform most types of major oral surgery. This is the type of specialist you will want to have sign off on your particular procedure if you hope to have your health insurance pick up some of the tab.
Such a surgeon is specially trained in the treatment of oral disease, a range of mouth related issues, and the treatment of a variety of injuries affecting the mouth, teeth, neck, face, jaws, and face regions of the body.
When a maxillofacial surgeon states that such a surgery is medically necessary, your health insurance company is more likely to accept that finding.
Determining When Oral Surgery is Medically Necessary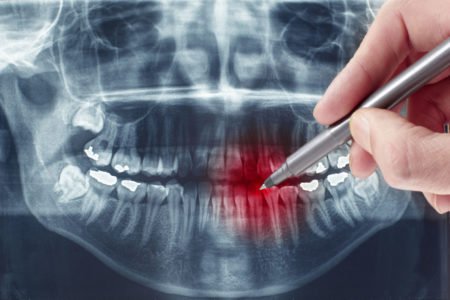 As you compare health insurance policies, you will discover that medical necessity is a recurring theme. Insurance will not simply pay for any type of oral procedure that you wish to have performed. You need to first demonstrate that your health and well-being would be adversely impacted if you do not have the surgery performed.
Consider wisdom teeth removal as an example. If you simply want to have these teeth removed because they are bothering you, but not causing any grave danger to your health, your insurance will not cover the surgery.
However, if the wisdom teeth have become impacted, this may result in grave health complications down the road. As such, with proper documentation, you will find that your health insurance provider is likely to pay out a benefit.
When making a determination of whether or not oral surgery is medically necessary, health insurance companies will look at a variety of factors. In considering wisdom teeth removal, here are some guidelines that you will want to follow.
If your jaw is not big enough to allow for wisdom teeth to come in naturally, complications can arise. Impaction is common because the wisdom teeth are not able to push their way through the gums. If this is an issue, oral surgery is a medical necessity.
If some of your wisdom teeth begin to partially break through the gum line, health issues can also manifest. This is because food and germs can become tracked, leading to a host of issues in the mouth that can lead to disease down the road. Simple brushing alone cannot cure this; so oral surgery becomes a medical necessity.
There are times when wisdom teeth come in, but at an odd angle. This shows up as a wisdom tooth that comes in backward in many cases. The only way to take care of this is through oral surgery.
These can be repeated for nearly any type of oral surgery that you are hoping to have covered under your health insurance policy.
As you can see, these situations are rather serious and would likely result in health insurance kicking in. While such surgeries may also be covered under dental insurance, it is not always financially viable to do so. Health insurance is much more comprehensive in nature and designed to help protect the overall health and well-being of the individual.
Getting the Oral Coverage You Need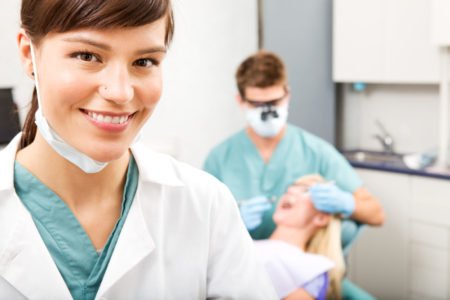 Oral surgery is expensive. It also comes about unexpectedly in many cases. When you begin comparing health insurance policies, look for one that provides coverage for a wide range of medically necessary procedures. This includes oral surgery.
You will want to get documentation relating to your situation and provide that as soon as possible to your insurance provider. Unless it is an emergency, submit this before scheduling your surgery so you are sure about your benefits and ensuing financial obligations. This will help you avoid any surprises and work towards taking care of oral health and living a vibrant life.
Enter your zip code below and make sure you're paying a fair price for the coverage you need. Get free quotes and instant contact with the top health insurance providers in your state.
[su_spoiler title="References:" icon="caret-square" style="fancy" open="yes"]
[/su_spoiler]