[su_box title="Keep in mind…" style="default"]
Most people are already on health insurance that qualifies under the Affordable Care Act
Qualifying plans include any health insurance plan obtained through an employer, Medicare, and Medicaid
Non-qualifying plans include vision, dental, discount plans, and plans that only cover one condition
[/su_box]
The Affordable Care Act, also known as Obamacare, requires all Americans to have some type of health insurance. While this is common knowledge, the specifics of the requirements are not. There is a minimum level of legally acceptable health coverage, referred to as "minimum essential coverage."
It is important to note that most types of health insurance plans are automatically considered to meet the requirements.
Only health insurance policies purchased privately are subject to more extensive requirements. People looking to buy health insurance policies on their own should check and make sure the plan meets the requirements for minimum essential coverage when they compare quotes online.
Click here to start comparing quotes from your state's top providers for free!
Examples of Health Coverage that Automatically Qualifies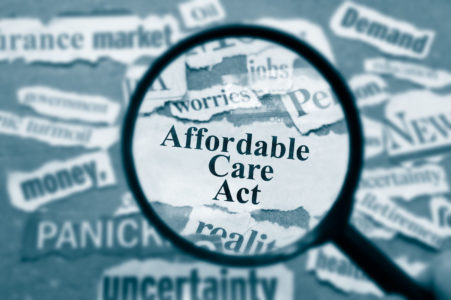 There are several types of health insurance plans that the Affordable Care Act deems to meet the minimum requirements without further specifications. Roughly 95 percent of people are covered by one of these plans.
Only the other 5 percent needs to worry about whether their plan meets minimum essential coverage requirements. The types of health insurance plans that automatically qualify are as follows:
Any plan bought through the government Health Insurance Marketplace
Any plan that was bought before March 23, 2010 and is grandfathered
Any plan that you have through your job
Plans for retirees
Plans for COBRA recipients
Medicaid
Medicare
The Children's Health Insurance Program, also known as CHIP
A child under their parent's plan
Most college student plans
Peace Corps health coverage
Some VA coverage
TRICARE
Department of Defense health plans
Refugee Medical Assistance
Qualifying state-run, high-risk pools
Health Plans that Do Not Qualify Under the Affordable Care Act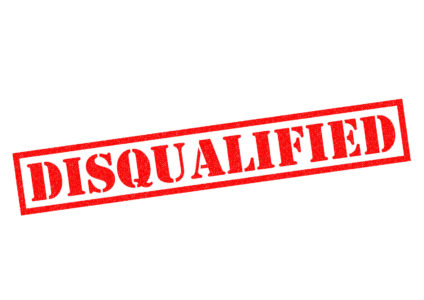 There are several types of health plans that do not qualify as meeting the minimum essential coverage requirements. The plans listed below do not meet the provisions of the Affordable Care Act, no matter the amount of coverage they provide.
People purchasing one of these plans should keep in mind that they need to purchase qualifying health insurance on top of this coverage. Some plans that don't qualify are:
Coverage for only dental or vision care
Worker's comp coverage
Coverage for one condition or disease
Plans that only offer discounts on medical treatment
What if I only have a plan that meets the minimum requirements for part of the year?
If you only meet the minimum requirement for health insurance set forth in the Affordable Care Act for part of the year, you have to pay a prorated fee. The fee is 1/12 the annual fee per month that you or your dependents don't have coverage.
The term "dependents" is defined the same way the IRS defines it. That is, those who you claim as dependents on your tax return have to be covered by a qualifying health insurance plan or you will have to pay a penalty.
Are there any exceptions to the penalties for lapses in qualifying health coverage
The federal government understands that oversights happen. Thus, there is an exception to the tax penalties if your coverage or that of your dependents only lapse for one or two months. This is called the "short gap" exemption. Most people who suffer a lapse in their health insurance find two months to be a long enough time to get qualifying coverage.
More on the "Short Gap" Exemption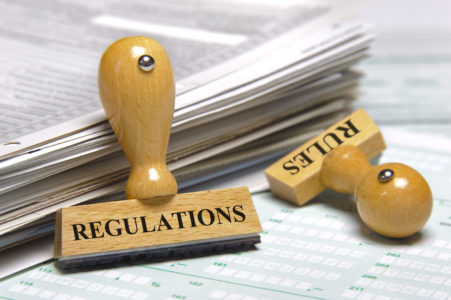 As previously mentioned, anybody who has suffered a lapse in coverage of less than two months is eligible for the short gap exemption. However, there is a lot of confusion regarding exactly how and when the exemption can be claimed. The short answer is that it can be claimed when you file your taxes.
Before filing your taxes and claiming the exemption, however, you have to make sure that you qualify for it. While the criteria may sound simple enough, it is actually more complicated than it sounds in practice.
A Look at the Criteria for the Short Gap Exemption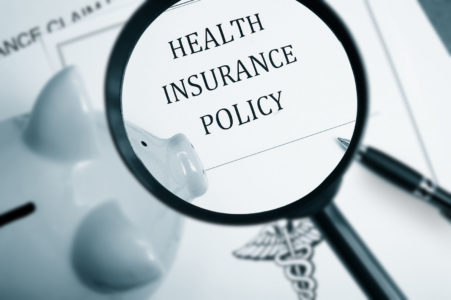 The way the short gap exemption is applied is somewhat controversial and complicated. One of the most controversial criteria is that you and your dependents are considered covered if you have minimum qualifying coverage for even one day of a month. That is, you and your dependents are considered to have been covered for the entire month.
A look at an example application of this rule may make it a little easier to understand. If you didn't have coverage from January 2nd to April 15th, your coverage gap is considered to be two months: February and March. However, if your coverage gap was from December 31st to April 1st, you and your dependents do not meet the criteria for the exemption.
It is important to note that you can only claim one short gap exemption per year. A year is considered to be a calendar year, not 12 months. This provision is very confusing to some people. Double check to make sure that you are following it to the letter.
Buying a Plan Outside of the Government Marketplace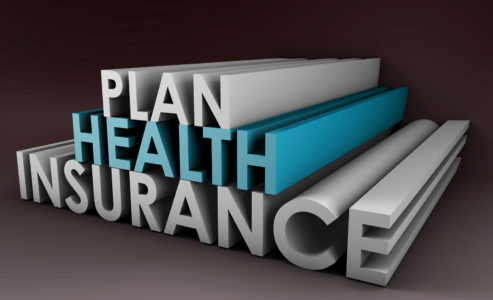 Many people think that purchasing your own insurance plan privately has been outlawed. However, this is not the case. You are still allowed to get your own insurance plan. You just have to make sure that it follows the new regulations applicable under the Affordable Care Act. As long as it does meet these requirements, you and your dependents will not have to pay any fees.
Obviously, it is of paramount importance that the plan you purchase meets the requirements. Check this carefully when you are comparing insurance quotes online.
Enter your zip code below to compare quotes today free of charge!
[su_spoiler title="References:" icon="caret-square" style="fancy" open="yes"]
[/su_spoiler]