[su_box title="Keep in mind…" style"="default"]
Kaiser is the largest non-profit health insurance company in the United States
Kaiser is a Health Maintenance Organization
The company offers three types of health insurance plans
[/su_box]
With the economy in a recession, many people are looking for away to reduce their health insurance costs. If you're looking to save money on health insurance, it may be beneficial to compare quotes online to see if you can get a better deal than what you are paying.
In many cases, people receive their health insurance through their employer and may not realize there are several other options available.
Whether through choosing a different plan through your employer's insurance or opting for a private insurance plan, understanding your insurance is the first step to maximizing the value of your plan.
Weigh your options today by entering your zip code above!
About Kaiser Permanente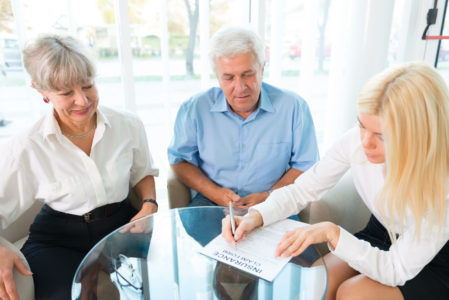 One extremely popular healthcare provider is Kaiser Permanente. Founded in 1945, Kaiser is the largest non-profit health insurance in the United States and comprises both insurance health plans as well as hospital networks.
In addition to the non-profit Kaiser Foundation, the network also includes Permanente medical groups. Currently, there are over 8 million people insured with Kaiser Permanente.
Kaiser is an HMO or health maintenance organization. An HMO decides how much to allot for any individual health service. Medical providers must agree to do the service for this price in order for the cost to be covered.
This means that you must go to an approved doctor in order to get your procedures paid for through HMO coverage. In most cases, you must also be referred for treatment in order for it to be covered.
Many organizations have awarded Kaiser for its excellent and affordable healthcare. Kaiser offers programs specifically targeted at low-income families to provide health care.
Kaiser Permenante offers three types of health insurance plans including a co-pay plan, a deductible plan, and HMO plan.
Under Kaiser co-pay plan, you receive care at a fixed rate. You pay a pre-determined co-payment amount each time care is rendered.
At the lowest level of coverage, there is no prescription drug plan, but prescriptions are available with higher co-payments.
Services must be provided by a Kaiser-approved hospital or clinic in order to be covered. On average, a family of four can be insured for around $615/month under this plan.
Kaiser also offers several different deductible plans, which are available with and without prescription drug coverage. Deductibles range from $1,000 to $5,000.
Once the deductible is met, you must pay co-insurance of 20-30 percent of the remaining balance of the cost for expenses such as hospitalization.
Regular office visits are not subject to the deductible but carry their own co-payments. A family of four might expect to pay anywhere from $300-$525 per month depending on what plan they choose.
HMO Plans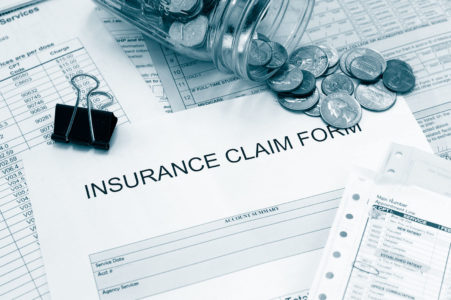 If you select a high-deductible plan ($2000 or more), you can choose to open a health savings account to accompany your insurance coverage. Once the deductible is met under these plans, no further payment is required from the insured.
Additionally, most of these plans include prescription drug coverage as well as the ability to contribute to a health savings account. Policies vary widely but may cost between $295-$510 for a family of four.
The Kaiser Permanente website incorporates an easy comparison tool that allows the user to easily compare several different plans to determine what the best value would be for the user.
Employer-Sponsored Plans
In addition to the private insurance plans, Kaiser Permanente also works with many businesses to provide employer policies. The non-profit organization provides several care options for low-income families that are not eligible for other types of care as well as Medicare options.
There is also student coverage through affiliated colleges, however, its important to note that Kaiser is only available in California, Colorado, District of Columbia, Georgia, Hawaii, Maryland, Ohio, Oregon, Washington, and Virginia.
Some Disadvantages of Kaiser Permanente Health Insurance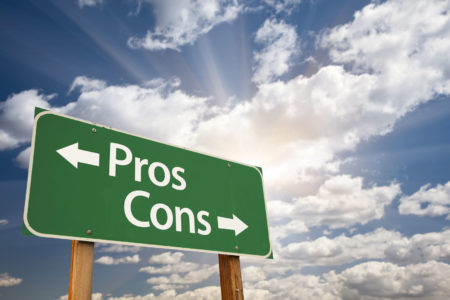 While Kaiser Permanente offers several benefits, there is also a downside.  Some of the most common issues people report with Kaiser are as follows:
Coverage is unavailable in most states
Kaiser does not cover many maternity expenses
You must go to an HMO-approved or Kaiser facility to receive care
The HMO may deny coverage for expensive or experimental treatments, especially if other options have not been exhausted
Generally, the majority of problems with Kaiser Permanente are consistent with concerns people have for other HMO plans.
Ultimately, when shopping for health insurance,  you need to decide if the low cost of care offered by an HMO is worth the restrictions. If you decide that an HMO plan may be for you, it's definitely worthwhile to see if Kaiser Permanente is available in your area and obtain a quote.
Use our FREE tool to research affordable health insurance online!
[su_spoiler title="References:" icon="caret-square" style="fancy" open="yes"]
[/su_spoiler]