[su_box title="Keep in mind…" style=default"]
Liberty Mutual Group is the third largest casualty and property insurance company in the United States in 2010
Liberty Mutual is primarily offered through workplace health insurance benefit packages
The Liberty Mutual Research Institute for Safety was founded in 1954 to study occupational safety and health issues
[/su_box]
Enter your zip code above to find low-cost health insurance today!
Based in Boston, Massachusetts, Liberty Mutual Group is the third largest casualty and property insurance company in the United States in 2010.
This Fortune 500 company employs over 45,000 people and writes over $33.2 billion in combined insurance per year.
The company primarily focuses on life, auto, and homeowners' coverage, but also offers some health insurance options to certain groups.
Find the perfect health insurance plan for you and your family by entering your zip code above!
Liberty Mutual History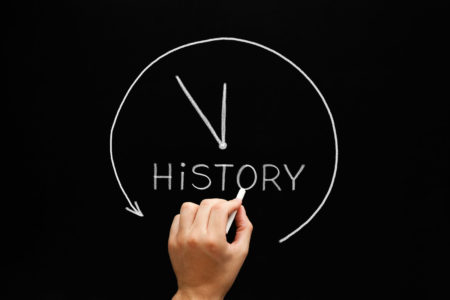 The Liberty Group began in 1912 as the Massachusetts Employees' Insurance Agency,  which was a company formed in the wake of new workers' compensation laws.
Today, Liberty Mutual is still largely involved in providing workers' compensation coverage for various state and other agencies.
One division of Liberty Mutual Group is Liberty Mutual Health Insurance, however, unlike many of the larger health insurance companies, Liberty Mutual only targets specific groups in the United States and several groups overseas.
Where Can I Buy Liberty Mutual Health Insurance?
Liberty Mutual is primarily offered through workplace health insurance benefit packages. In most cases, Liberty Mutual offers PPO, or preferred provider organization, coverage for employees as one of the options for healthcare coverage.
Healthcare coverage is not Liberty Mutual's primary business, so the information about its offerings are somewhat limited.
Some people simply purchase healthcare insurance from Liberty Mutual as individuals. Liberty Mutual operates on a series of related networks, such as the HealthCare Network (HCN) operated by the State of Texas for the Department of Workers' Compensation.
In this case, Liberty Mutual does not provide the services to patients directly. They function in an administrative role, managing a "carve-out" of preferred providers for Coventy/First Health and MedRisk companies, who provide the services.
As is the case with most preferred provider networks, Liberty usually requires that people using the insurance network stay "in network" for their treatment.
This means, that if you choose to go to a doctor outside the preferred network, the company may require pre-authorization for the services.
As with most PPOs, Liberty Mutual offers coverage for doctors' visits, tests, and hospitalization. Pharmacy may also be covered, depending on the plan.
Most of these services are covered at an agreed price with the healthcare provider, with Liberty Mutual paying a percentage of the agreed cost, and the patient paying a deductible, a co-pay, or both.
Liberty Mutual's Research Institute for Safety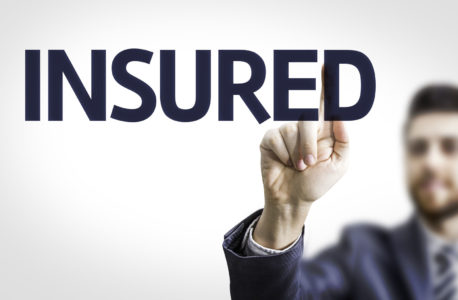 Given their specific interest in workers' compensation issues, Liberty Mutual has become pro-active in research that attempts to make workplaces safer and workers healthier.
The Liberty Mutual Research Institute for Safety was founded in 1954 to study occupational safety and health issues.
The Liberty Mutual Research Institute for Safety employs scientists who conduct all manner of field tests and laboratory experiments on workplace safety. Some of this research has led to improvements in many practices that led to workers' compensation injuries.
The information obtained by the scientists in their studies is not owned by Liberty Mutual Group, however, it is published in journals and freely available to any individual, company, or agency who wishes to use it.
Due to Liberty Mutual's interest in workers' compensation issues, the company's name has become standard in supplying workers' compensation health coverage to many major industries. Workers' compensation coverage operates in much the same was as a traditional PPO.
Injured workers are given coverage to visit doctors and healthcare providers in the company's network. They must have pre-approval to visit providers outside of the network.
The major difference in a workers' compensation PPO is that the deductibles and co-pays are paid through the workers' compensation insurance owned by the employer.
An injured worker will not be required to pay out-of-pocket expenses, as long as the treatments and medications received are part of the treatment for a work-related injury.
In order to qualify for workers' compensation insurance benefits, injured workers must follow specific procedures. Injuries must be reported immediately and follow all reasonable requests for release of medical records and choices of treatment.
While Liberty Mutual's health insurance coverage is limited, customers have generally good things to say about the company and its handling of claims.
To see if your company utilizes Liberty Mutual as a provider for healthcare insurance, talk to your benefits manager or company representative.
Use our FREE online tool to compare affordable health insurance quotes in your area!
[su_spoiler title="References:" icon="caret-square" style="fancy" open="yes"]
https://nonprofitrisk.org/tools/workplace-safety/nonprofit/c1/wkplcsafety.htm
[/su_spoiler]