[su_box title="Keep in mind…" style=default"]
The least expensive health insurance plan is not always the right solution
It's a good idea to investigate any exclusions of the policy you are purchasing
A.M. Best is a  rating organization that specializes in grading insurance companies overall quality
[/su_box]
When shopping for affordable health insurance, it's important to read the fine print before signing on the dotted line. Oftentimes, the least expensive policy isn't always the right choice.
Understanding the specifics of each policy is crucial in order to avoid the possibility of denied medical claims.
Enter your zip code above and start comparing affordable health insurance quotes today!
Measure a Low-Cost Health Plan by Service and Coverage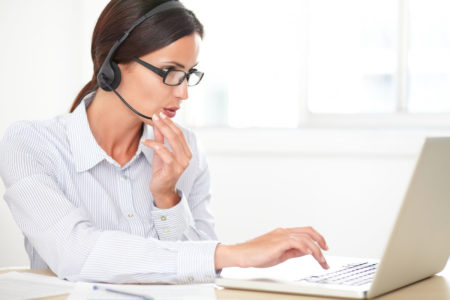 Every health insurance plan pamphlet depicts customer service agents smiling into their telephone headsets engaged in friendly conversation with their customers.
However, health insurance companies dealing in budget health insurance plans often rely automated systems.
Since there may not be a local office, it could be difficult reaching a live representative on the phone. Discussing policy issues with a different agent on every occasion leaves an impersonal impression on the insured.
Proper handling of medical records is a hallmark of a quality healthcare system. Some nationwide consumer advocate groups have websites that rate healthcare plans by state.
Check with consumer organizations like J.D. Power and Associates for reviews on insurers in your area. There you can compare how the companies measure up to one another in service and coverage.
What is the history of health insurance?
When deciding on a health insurance carrier its history and dependability should be taken into consideration. Will the company still offer the same service and quality of coverage after 10 or 20 years?
Given the corporate climate over recent years, it's possible that you current health insurance company may not exist a decade from now.
Mergers, acquisitions, and insolvencies are constantly changing the corporate landscape. Instability in the marketplace can keep weaker companies on perpetually shaky ground.
Data transfer and relocation of patient files could result in corruption of medical records and different levels of customer care. As such, it's important to keep an updated  record of your medical history.
Check Health Insurance Company Ratings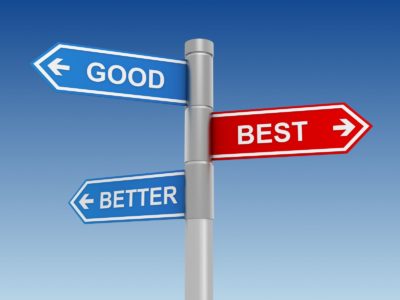 Internet-savvy consumers of today have the ability to check a health insurance carrier's rating with the click of a mouse.  A.M. Best, a rating organization that specializes in grading insurance companies, has records dating back to the early 20th century.
Evaluating the company's standing in the industry could be an indicator of the kind of service to expect from them.
Upcoming companies trying to expand their client base may be offering lower-premium policies than long-standing companies with solid market shares.
Searching the Better Business Bureau for any complaints filed against a firm and researching any litigation involving the corporation can also test the freshness of their commitment to excellence.
Always Pay Attention to Policy Details
Other factors to consider when purchasing health insurance are limitations to the policy. Start with reading any exclusion clauses that limit coverage for any reason.
Certain hospital services are frequently excluded from discount health care plans. Hospitals sometimes charge for items you may assume are part of the package, which results in a denied claim.
Having a television in your hospital room may help to pass the time, but it is not medically necessary. Every claim paid by an insurer is evaluated for medical necessity.
Cheaper plans are notorious for high claim denial rates. Although consumers are protected by a claims appeal process, you may find yourself having to take advantage of the appeal process more than you bargained for.
Pre-Existing Condition Waiting Periods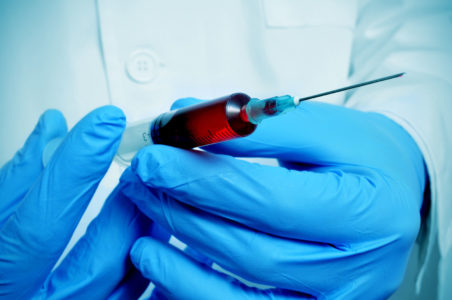 Another exclusion to be wary of is a pre-existing condition. Most group plans have some restrictions about health conditions you already have when you join their plan.
Find out about any pre-existing condition "waiting periods" that will leave you with gaps in your coverage.
Some health insurance carriers require that patients pay for their own treatments for pre-existing conditions for a year before they are eligible to file claims for those services.
With some plans, if you haven't been treated for anything and aren't on medications for six months, then you are not subject to pre-existing condition exclusions or waiting periods.
Cheaper insurance plans often have very high deductibles, forcing patients to pay deeply out of their own pockets before the coverage contributes anything.
Certain plans with high deductibles allow patients to save pre-tax dollars in health savings accounts (HSA) for future medical expenses.
If you are considering taking advantage of the low monthly premiums associated with a high-deductible policy, find out if the plan is HSA eligible.
Sometimes employers will contribute untaxed funds into the account as a benefit to an employee. You should inquire if your employer participates if you are considering a high deductible plan.
Most insurers do not cover 100 percent of expenses incurred when seeking medical treatment. After the deductible, there are co-pays that you are responsible for at the time of service.
The financial burden will be yours if you insist on seeing a health care professional or specialist outside of the plan's approved providers.
Once the deductible has been met, what percentage of the bills for eligible services will the insurer pay? This is an important factor to weigh when deciding on a health care plan.
Even after all conditions of the policy have been met, many insurers only cover 70 or 80 percent of the total bills.
Consider primarily what a low-cost insurer won't cover because unpaid medical bills should be factored along with the cost of a policy to truly assess its value.
Cheap health insurance is certainly attractive but with the high cost of medical care today you need to focus on finding quality healthcare insurance and not just the lowest premiums.
Having health insurance plan is the law! Use our FREE online comparison tool to find the perfect policy for you and your family!
[su_spoiler title="References:" icon="caret-square" style="fancy" open="yes"]
[/su_spoiler]