[su_box title="Keep in mind…" style"="default"]
Before purchasing health insurance, you should check its quality rating
A.M. Best Company has become the premier rating agency dedicated specifically to the insurance industry
Each rating agency has its own formula for ranking the industry's businesses, so ratings for one company can vary from agency to agency
[/su_box]
The ongoing economic recession has left many Americans wondering what a lower credit rating will mean for the country.  What will it mean for both individuals and corporations?
There are several agencies whose business is to tell consumers which health insurance companies are providing the best products and services.
Enter your zip code above to compare affordable health insurance in your area now!
Is your insurance company a financial risk?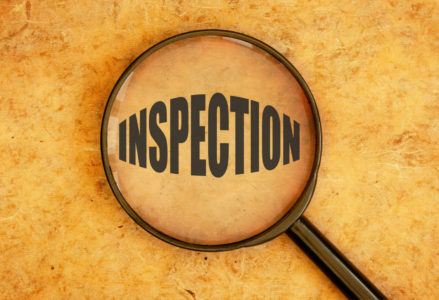 Before buying a health insurance policy, check with a trusted rating agency for advice.  Doing a little bit of 'virtual' leg work will reveal facts about the company you may need to know prior to signing any contract.
The most renowned rating agency for insurance companies is the A.M. Best Company. Established in 1899, the A.M. Best Company has become the premier rating agency dedicated specifically to the insurance industry.
Considered by many to be the most credible rating agencies, they have an extensive database of ratings and industry news.
Information is free from their website upon registration, which takes just a few minutes and requires only basic information.
The consensus among financial advisers suggests that choosing a company with at least an 'A' rating is the rule of thumb to follow when investing in an insurance policy or any other financial product.
Any rating below 'B+' indicates that the company is considered 'vulnerable' by the A.M. Best Company.
Modifiers may be added to the financial strength rating to designate certain conditions. In the case of a 'u' descriptor following the letter grade, the company in question's rating is currently under review.
Changes to companies' ratings are generally driven by events in the marketplace, and A.M. Best's industry news database will most likely have the scoop.
Another gauge of solvency offered by the A.M. Best Company is the financial size category. A 15-point roman numeral system denotes the 'size' of a company, referring to the amount of cash estimated to be in the company's coffers.
The adjusted policyholders' surplus (PHS) is graded from $1 million to over $2 billion, 'XV' being the highest financial size rating.
In addition, the policyholders' surplus figure may not genuinely reflect the actual amount in the bank. Still, many consumers are reassured by a high rating in this category when buying a new policy.
A.M. Best's "ratings and analysis" reports also include the outlook for the future rating. This creates a tiny window into the future and past developments of an otherwise static letter rating.
The last action and future outlook can be indicative of an insurer's growth or weakening in the market, helping consumers to determine the financial health of the company.
Though the A.M. Best Company may be the longest-standing and best-known rating agency for insurance companies, other agencies offer assessments of insurers as well.
Weiss Ratings has its own take on the stability of insurance companies, as well as banks, credit unions, and other businesses.
A U.S. General Accounting Office study on insurance ratings agencies found Weiss to be more reluctant to rate companies as 'superior' or 'excellent', an attitude the company attributes to a rigorous analytical method for determining financial stability.
Each rating agency has its own formula for ranking the industry's businesses, so ratings for one company can vary from agency to agency.
Check with Your State Department
If you are insuring a business or need coverage for professional liability, check with the authorities in your state that permit insurance companies to do business under their jurisdiction.
If an insurance company is allowed to operate in Tennessee, then they are required to adhere to the rules governing insurance policies in that state.
Insurance laws and regulations vary from one state to the next, so pick an insurer who is bound by local guidelines.
This will ensure that you have the protection of your state's legislation if the insurer denies coverage or defaults on payments.
In addition, if the company was to declare insolvency, the state will assist its residents affected by the failure. Even if the state helps recover money that is owed, action can be held up in litigation.
A company's credit rating and financial size are better measures of the fiscal strength of the company than a state's authorization and license.
Moody's, Fitch, and Weiss Ratings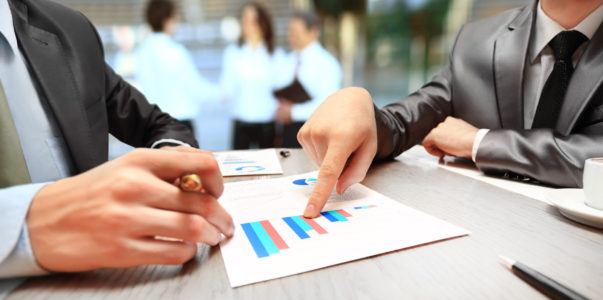 If Americans are downhearted over S & P's lack of faith in the nation's financial reliability, then they simply need to look to Moody's or Fitch for a second opinion.
However, Weiss ratings has given a grade of 'C-' to U.S. government debt and is calling on other agencies to follow suit.
America might take some comfort knowing that credit rating agencies don't know everything and they aren't always right.
Sometimes, large companies who are considered to be rock solid, keep their superior credit rating right up to the day they declare bankruptcy.
Although financial ratings are a good indicator of financial strength, they can also be complicated to understand and very similar between many different health insurance companies.
While choosing a health insurance company with a strong rating is a positive sign, there are also many variables you need to consider when making a final decision about your health insurance provider.
Start doing your detective work now by using our FREE online tool to compare health insurance quotes!
[su_spoiler title="References:" icon="caret-square" style="fancy" open="yes"]
[/su_spoiler]