[su_box title="Keep in mind…" style="default"]
Members of all branches of the military are eligible for TRICARE
The three types of TRICARE coverage are TRICARE Prime, TRICARE Extra, and TRICARE Standard
Active duty military members are automatically enrolled in the TRICARE prime program
If you are an army reserve member or retired, you can enroll in the other TRICARE programs or another healthcare option
All three TRICARE programs meet the minimum essential coverage requirements under the Affordable Care Act
Army veterans can enroll in the veterans health care program
There are also specialized veterans healthcare programs including the VA Civilian Health and Medical Program (CHAMPVA) and the Spina bifida health care benefits program
[/su_box]
All active duty soldiers are automatically enrolled in the TRICARE Prime program. However, their family members and eligible dependents can enroll in the other TRICARE programs if they wish.
Although TRICARE Prime is less expensive than the other programs because you have lower copayments and deductibles, you are limited to using a select few medical providers.
There are several types of TRICARE Prime coverage, particularly for those who live in an area with limited service providers.
You may enroll in TRICARE Prime Remote, TRICARE Prime Overseas, or TRICARE Prime Remote Overseas depending on where you are stationed.
When you are enrolled in TRICARE prime coverage, you are assigned a primary care manager that coordinates most of your care and your medical records. You will typically need a referral from your primary care doctor before seeing a specialist. Most of the time your primary care manager will be affiliated with a military medical facility.
Find private health insurance quotes for your family if Tricare isn't the right option for them. Enter your zip code above to compare FREE online quotes right now!
What is TRICARE extra?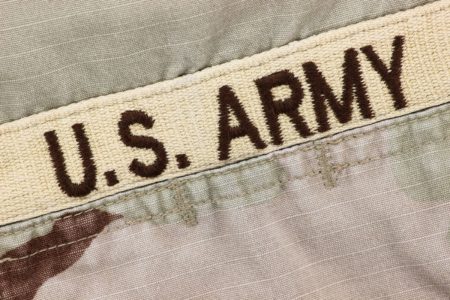 TRICARE Extra is different than TRICARE Prime because it is a fee for service program that gives you slightly more flexibility in choosing your providers. However, you typically still have to use in-network providers. This program is only available to those living in the United States.
Active duty members cannot enroll in TRICARE Extra, but their family members can. Retired service members, retired reserve members who are over the age of 60 and receiving army benefits, current reserve members, and their family members are all eligible to enroll in TRICARE Extra.
There is typically a deductible associated with a TRICARE Extra plan. Once you meet this deductible, your only out-of-pocket expense should be the copay you give to your medical provider. Your doctor should file your insurance claims for you.
Unlike with TRICARE Prime, you typically do not need a referral to see a specialist. However, you may need prior authorization from your insurance provider before they will pay for some medical services.
What is TRICARE standard?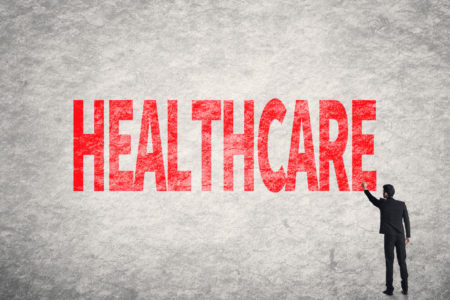 With TRICARE Standard, you can see just about any provider that has been authorized by TRICARE. You have more options in choosing your provider with TRICARE Standard. However, there may be more out-of-pocket costs associated with this plan.
It is important to remember that active duty service members cannot use TRICARE Standard, but family members can. This particular health coverage program is not limited to the United States and is available all over the world.
If you live in an area that is not serviced by TRICARE prime, TRICARE standard may be your only military coverage option.
With TRICARE standard, your doctor will not file your claims for you. You will have to pay your medical provider directly and then file a claim yourself to get reimbursed for the services. Although referrals for a specialist are not required, you may need a prior authorization.
What are the healthcare options for veterans?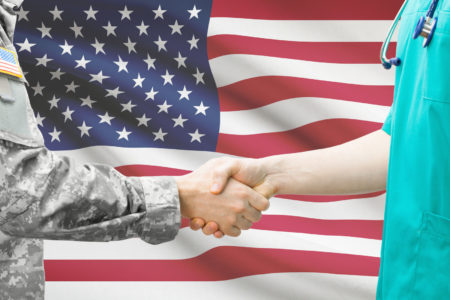 There are several different health insurance options for veterans that meet the minimum essential coverage requirements under the Affordable Care Act. Anyone who served and was discharged from the military in a way that was not dishonorable may be eligible for the Veterans Health Care Program.
There are some additional minimum duty requirements that veterans must meet. However, the VA recommends that all veterans apply so that they can specifically determine your eligibility.
Additionally, there is the VA Civilian Health and Medical Program (CHAMPVA) and the Spina bifida health care benefits program. Those who are eligible for TRICARE cannot enroll in the CHAMPVA program.
It is typically for the spouses and children of those who died in the line of duty or because of a service-connected disability in Vietnam. The Spina bifida health care benefits program is specifically for those with Spina bifida, as the name suggests.
What health insurance does the military have?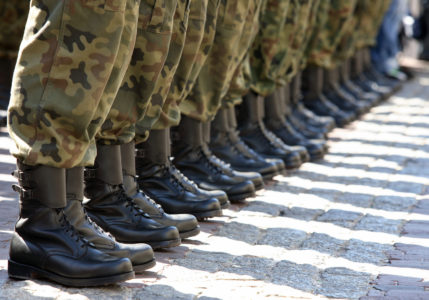 Most military members, whether they are active duty or retired, are eligible for one of the TRICARE health insurance programs. Active duty members must enroll in TRICARE Prime, while their family members have other options.
Even if you are actively enrolled in the military and have to have Tricare, you can compare private health insurance quotes for your family now by entering their home state's zip code below!
[su_spoiler title="References:" icon="caret-square" style="fancy" open="yes"]
https://tricare.mil/primeremote
[/su_spoiler]