[su_box title="Keep in mind…" style="default"]
In 1847, the Massachusetts Health Insurance Company of Boston became the first company to ever offer insurance for illness
In the 1870's, industries that were considered more dangerous such as railroads and mining started to provide company doctors for employees that were paid for by deductions from their salaries
In the early 1900's, group health insurance plans started to appear and were first regulated in 1912
In 1943, war labor board rules that froze wages did not apply to fringe benefits, including health insurance. Employers began to offer health insurance as compensation to employees
In 1965, Medicare and Medicaid were implemented as part of the Social Security Act
Many regulations and attempts at healthcare reform affected health insurance throughout the late 20th and early 21st centuries
[/su_box]
Early History of Health Insurance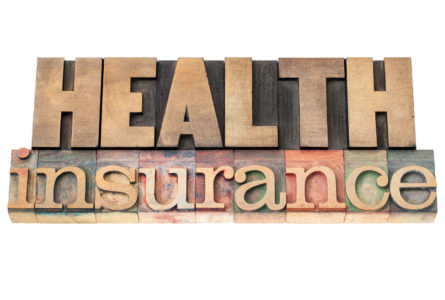 The first official documentation of insurance for health issues was in 1847 when the Massachusetts Health Insurance Company of Boston became the first company to offer insurance for illness. However, it was still several decades before the employer-based health insurance system that Americans are familiar with today began.
In the 1870's, professions that were considered more dangerous, such as the railroad fields and mining, began to offer onsite company doctors for their employees. These doctors were paid for with deductions from employees' paychecks.
Through the late 19th century and early 20th century, if people had health insurance, they mostly paid for it individually. It was not until 1910 that Montgomery Ward and Company entered into one of the first group insurance contracts and 1912 was the first year that the National Convention of Insurance Commissioners developed the first models for laws that would begin to regulate the health insurance industry.
Get up-to-date health insurance quotes online today by entering your zip code into our free search tool!
The Rise of Employer-Based Health Insurance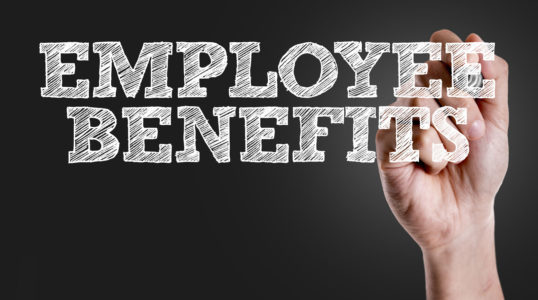 During the 1940s, the American government was concerned about inflation. To combat this issue, they implemented restrictions on salaries and prices. Many employees and labor groups threatened to strike due to these restrictions which prompted the War Labor Board to exempt certain employer fringe benefits, such as health insurance from the wage caps and income tax in 1943.
At the time, this system seemed to work effectively for both the employer and the employee because the employer received a 100 percent tax reduction while the employees received benefits that were not subject to taxation. By the 1960's, employer-based health insurance was pretty much universal.
Introduction of Medicare and Medicaid
However, there were some issues with this system. Those who were retired or did not work for a company that offered health insurance soon had difficulty accessing private health insurance, especially with rising costs.
Medicare and Medicaid were signed into law in 1965 by President Lyndon B. Johnson. These programs were implemented to help retirees and low-income citizens get better access to health care.
The Original Medicare program included Medicare part A, which is hospital insurance, and Medicare Part B, which covers medical office visits and some medical supplies. In 1972, Medicare was expanded to offer coverage to even more people including the disabled and those with end stage renal disease.
Late 20th Century Regulations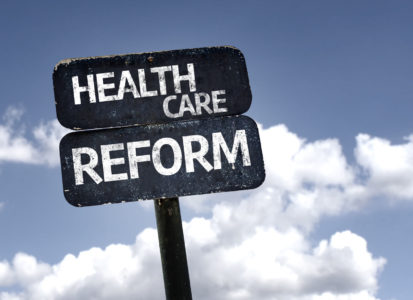 As time went on, there were more federal regulations centered on the health insurance to ensure Americans' protection and coverage. The 1973 Health Maintenance Organization Act required most employers that offered HMO's to offer ones that were federally qualified and met certain benefit and financial regulations. In 1974, the Employee Retirement Income Security Act of 1974 was passed which established certain standards for employee health plans if they expect to keep their tax exempt status.
The 1978 Pregnancy Discrimination Act requires employers to treat medical conditions associated with pregnancy the same as any other medical condition or disability.
Another important regulation associated with employer-based health insurance was the 1986 Consolidated Omnibus Budget Reconciliation Act of 1985, more commonly referred to as COBRA, which requires companies that employ 20 or more people to continue offering health insurance to employees that have been terminated, as well as their dependents. The amount of time these terminated employees are insured can vary from 18 to 36 months depending on the circumstances.
Health insurance is changing all the time, and our database of top-rated providers, affordable plans, and diverse coverage options are updating too. Enter your zip below for free personalized healthcare quotes and instant access to all your state's best providers!
[su_spoiler title="References:" icon="caret-square" style="fancy" open="yes"]
https://www.zanebenefits.com/blog/part-1-the-history-of-u.s.-employer-provided-health-insurance-post-world-war-ii
https://www.nasi.org/learn/medicare/history
https://en.wikipedia.org/wiki/Health_Maintenance_Organization_Act_of_1973
https://www.ebri.org/publications/facts/index.cfm?fa=0302fact
[/su_spoiler]