[su_box title="Keep in mind…" style"="default"]
Federal law requires that group health insurance plans offer adoptive children the same coverage as naturally born children
You can learn your specific state's laws by contacting your State Insurance Department's Consumer Help Line
The Health Insurance Portability and Accountability Act (HIPAA), protects adopted children of government employees against discrimination
[/su_box]
Adoption is an exciting but often stressful event for new parents.
In addition to all of the usual concerns a new parent faces, parents of adopted children need to deal with legal issues that other parents don't need to worry about. One question you may be asking is, "Will my health insurance cover an adopted child?"
Enter your zip code above and start comparing health insurance quotes locally!
Health Insurance and Adoption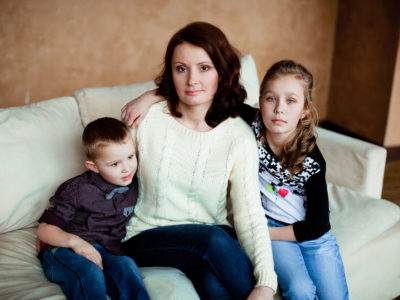 In most cases, your health insurance will cover an adopted child. However, you should be sure to become familiar with the specifics within your plan before the adoption process is complete.
There are multiple different factors involved in health insurance coverage, and the best source of information is official plan documentation for your policy.
If in doubt, you should always call your health insurance provider and ask. Most health insurance companies have a customer service department who will be more than happy to field your question.
Federal Law and Health Insurance for Adoption
Federal law requires that if group health plan insurance would cover biological children, it will have the same coverage for adopted children, beginning the moment the child goes up for adoption.
Any insurance that falls under the Employee Retirement Income Security Act (ERISA) will provide coverage for adopted children. Most employer-purchased insurance is ERISA regulated.
COBRA Health Insurance for an Adopted Child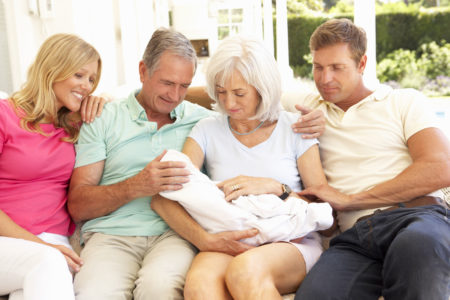 Additionally, in the event that you lose your job while in the process of adopting a child, Consolidated Omnibus Budget Reconciliation Act (COBRA) will allow you to add the child to your policy.
Thanks to COBRA, employees can maintain their insurance at a specified group rate after losing their job to certain qualifying events. If you qualify for COBRA, your adopted child will, too.
Not all health insurance providers fall under ERISA regulation.  For example, churches and government jobs are regulated at a state level, not federal. Also most individual plans are state regulated as well.
Thanks to The Health Insurance Portability and Accountability Act (HIPAA), adopted children of government employees cannot be discriminated against.
Therefore, according to HIPAA, any employee subscribing to a group insurance plan that offers coverage to biological children must offer the same protection to adopted children.
Unfortunately, the HIPAA protection does not extend to individual insurance policies. If you are self-employed or otherwise unable to get insurance through your employer, your insurance is regulated by state laws.
You can learn your specific state's laws by contacting your State Insurance Department's Consumer Help Line. At this time most states do require individual insurance to cover adopted children, but it's a good policy to check first to be sure.
Adoption is considered a "Life Changing Event" by Health Insurance Companies
If you do not currently have health insurance, but are eligible for it through your employer, the adoption of a child is considered a "life changing event" and will enable you to add or update your coverage outside of the usual enrollment window.
HIPAA states that you can add your adopted child to your policy within 30 days of the adoption or placement for adoption.
Furthermore, HIPAA prevents coverage exclusions based on preexisting conditions for newborns and newly-adopted children.
An important difference between coverage for an adopted child as opposed to a biological child is that in the event of a child being adopted through a state program or foster care, the adopted child will be covered by Medicaid until the age of 18 regardless of the parent's financial situation.
Due to this, even if your insurance will not cover your adopted child, they may still be eligible for coverage under Medicaid despite your income. This does not apply to private adoptions.
Please note that even if your insurance covers your adopted child, it will probably not cover all of the hospital expenses from the birth of the child.
Thus there may be outstanding medical bills related to the birth of the child which are not covered by your health insurance even if the adopted child is covered under your health insurance. In short:
If you are on a ERISA-regulated group health plan, federal law requires that any coverage afforded to biological children will also apply to adopted children
Most employer-purchased health plans will be regulated at the federal level
If you have individual insurance or other state-regulated insurance, you should check the state law for specifics relating to coverage for adopted children
If your child was adopted through foster care, or is considered by the state to be a "special needs" child, they may qualify for Medicaid regardless of your income
Coverage for an adopted child does not extend to the child's biological mother
The only definitive resource for answers regarding your coverage is your health insurance provider. However, knowing which questions to ask in advance and which type of coverage is available will help to reduce the stress surrounding this joyous life event.
Use our FREE online tool to compare affordable health insurance for your entire family!
[su_spoiler title="References:" icon="caret-square" style="fancy" open="yes"]
[/su_spoiler]