[su_box title="Keep in mind…" style=default"]
Health insurance companies usually don't cover procedures they consider elective
Breast reduction is oftentimes covered as a medically necessary procedure with appropriate documentation
Depending on the severity, eyelid surgery is another cosmetic procedure that's deemed medically necessary
[/su_box]
Health insurance companies usually will not pay for an elective procedure of any kind, however, depending on the reason, cosmetic surgery may be deemed medically necessary.
There are several different procedures that fall under the category of plastic surgery, but are usually coined medically necessary including breast reconstructive surgery, maxillofacial reconstructive surgery, and bariatric surgery.
Enter your zip code above and start comparing low-cost health insurance plans now!
Will health insurance cover an eyebrow or eyelid lift surgery?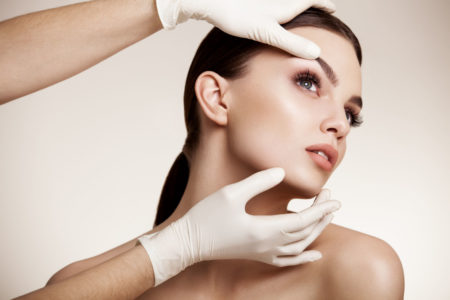 It is possible to be covered for an eyebrow or eyelid lift, but usually only in extreme cases when vision is significantly impaired.
An eyelid lift may be somewhat easier to justify since a diagnosis code exists for the condition. Also knows as of ptosis of the eyelid or drooping eyelid, this condition can interfere with the function of the eye.
Health insurance companies pay claims according to the code assigned by the universally accepted International Statistical Classification of Diseases (ICD-9) and their correlating corrective procedures.
If your condition can be classified by a doctor with an ICD-9 code, you have a better chance of establishing medical necessity for an elective procedure.
Do health insurance plans cover breast reduction?
In many cases, breast reduction is covered by health insurance companies. Surgically reducing the size of breasts can bring relief to chronically strained back muscles. In addition, it can improve an individual's ability to exercise and find properly fitting clothes.
Breast reduction surgeries cost on average from $5,000 to $10,000 and are covered by many health plans.
A physician will have to submit pictures and measurements of the patient's body to the health insurance company to verify the severity of the condition.
Other factors considered when determining medical need are shoulder notching from bra straps, asymmetrical breasts, irritation or rash below the breasts, and neck or shoulder pain.
A history of these conditions is presented to the insurer, summarizing any doctor visits relating to breast issues.
Often insurers may see reduction surgery as a long-term cost-saving measure for them by preventing future claims.
Not all health plans will cover breast reduction. Some are more lenient than others, and some have complicated formulas that take into account the patient's height, weight, age, and other factors.
In these cases, authorization will be granted or denied according to their formula. The insurance company has the final say on what it will and will not cover.
Will my insurance pay for a tummy tuck?
Abdominoplasty is reconstructive surgery on the abdomen.  Also known as a "tummy tuck, there are times when it's considered medically necessary.
 If abdominal tissue is drooping onto lower parts of the body, sometimes irritating rashes and even yeast infections can chronically develop.
In some cases, patients have had skin removed from their inner arms and thighs due to excessive  irritation, skin rubbing, tissue breakdown, and fungal infections.
Providing documentation of the history of the root conditions is crucial for getting an insurance authorization.
Some plastic surgery practices will petition your insurer on your behalf to make them pay for these procedures.
These surgeons generally collect less from a health insurance company than they would directly from a patient who could afford to pay.
Cosmetic Surgery as a Result of Trauma
Plastic surgery performed to correct congenital defects or traumatic deformity are usually covered, if the flaw interferes with a 'normal life.
Such cases involve facial paralysis, burn victims, and reconstructive breast surgery. Sometimes cosmetic procedures are performed at the same time or in conjunction with other surgeries.
It is not uncommon for patients to bill an insurance company for all procedures performed during a surgery, even though some are purely cosmetic.
Every moment spent in an operating room is planned, timed, and notated. Insurance agents and claims investigators will be able to determine exactly what operations were done and why.
Will plastic surgeons accept my health insurance plan?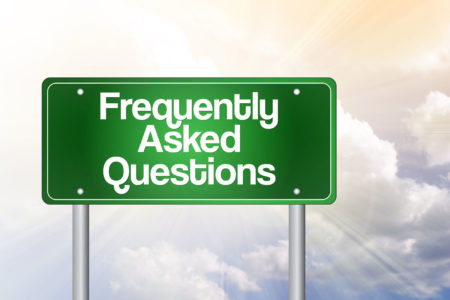 Many plastic surgery practices do not want to deal with insurance companies. They may help a patient set up a loan for their services, but they usually don't want to communicate with insurance companies.
However, the number of practices accepting insurance plans is growing and insurers are becoming more accustomed to covering some cosmetic procedures.
Insurance investigators are more wary than ever about cosmetic surgery claims and practices. Face lifts and breast implants are expensive, and plastic surgery may currently be the fastest growing field of medicine.
Unfortunately, the reluctance to cover their cost seems to invite attempts of fraud. Earlier this year, the FBI closed in on a 154 million-dollar nationwide insurance scam operating out of southern California.
Accomplices from 46 of the 50 states traveled to Orange County to have cosmetic surgery procedures under the guise of needing endoscopic examinations.
With thousands across the country participating in the scheme, it is being considered one of the largest medical insurance scams in the nation's history.
There are ways to have some plastic surgery procedures paid for by a health plan. Although it is possible to cajole an insurance company into covering cosmetic surgery, it can be difficult to establish medical necessity.
Doctor visits, X-rays, tests, and consultations are expensive and may not convince an insurer that a cosmetic procedure is essential.
Some practices may work with you to determine what an insurance plan will cover, and offer financing options for the procedures that will be your responsibility to pay for.
There are a number of finance companies operating on the internet that will pre-approve a cosmetic surgery loan for a surgeon in your area.
The best strategy may be to work with your physician to establish medical need for whatever can be billed to your insurance company, and finance the rest.
Get jump start on your cosmetic procedures! Use our FREE tool and start comparison shopping now!
[su_spoiler title="References:" icon="caret-square" style="fancy" open="yes"]
[/su_spoiler]