[su_box title="Keep in mind…" style="default"]
Insurance companies can charge 50 percent more on monthly premiums for smokers
Smoking cessation therapy is considered a free preventative service under the Affordable Care Act guidelines
You cannot be denied coverage for being a smoker on a typical healthcare plan
However, short term insurance plans can deny you coverage and do not have to offer smoking cessation therapy
You must report whether or not you are a smoker when you apply for health insurance
[/su_box]
How does the Affordable Care Act affect smokers?
The Affordable Care Act does allow insurance companies to charge higher monthly premiums to those who are considered smokers. Insurers can charge smokers up to 50 percent more because of the tobacco surcharge. When you apply for health insurance, you have to report on your application whether or not you are a smoker. Typically, you are considered a smoker if you smoked or used tobacco at least four days of the week during the past six months.
If you only use tobacco sparingly, you may be exempt from the surcharge. If you have employer-based health insurance, you might be able to avoid being charged the tobacco surcharge if you enroll in a tobacco cessation program. The cost of the tobacco surcharge is not calculated until after cost assistance from the marketplace is factored in.
Find health insurance that can cover your needs and meet your budget; enter your zip code above to compare free quotes today.
What is tobacco cessation treatment?
Tobacco cessation therapy is a treatment covered by most health insurance plans under the Affordable Care Act. However, different insurance companies vary in the coverage they offer for tobacco cessation treatment.
Medicare covers tobacco cessation treatments for those over the age of 65. Coverage includes nicotine nasal spray, a nicotine inhaler, certain medications relevant to tobacco cessation, and individual counseling. Medicare enrollees are covered for up to two attempts to quit each year.
The Affordable Care Act mandates that all states provide tobacco cessation medications to Medicaid recipients. This is particularly important because more than 30 percent of people who are covered by Medicaid use tobacco. Eligibility for Medicaid varies by state, but the Affordable Care Act did expand the eligibility for low-income adults in several states.
Smoking cessation treatment is considered one of the 10 essential health benefits covered by plans on the health insurance exchange marketplace.
It falls under the preventive and wellness services category. Preventive and wellness services must be covered without any cost sharing, including copayments, coinsurance, and deductibles. However, not all plans will cover all types of tobacco cessation treatment. However, most plans have a limit on the type and amount of treatment they will provide. If you exceed this limit or want a medication that is not covered by your plan, you may be responsible for out of pocket payments.
Although all employer-based health insurance plans must cover some sort of tobacco cessation treatment, the exact coverage can vary greatly from plan to plan. You should speak to your company's human resources representative about your options and the coverage your plan offers. If you are uninsured, you might still have options. You can apply for Medicaid and other low-cost insurance plans online through the healthcare exchange marketplace. You can also call 1-800-QUIT-NOW for tobacco cessation counseling over the phone.
Can a pre-existing condition related to smoking affect my ability to get health insurance coverage?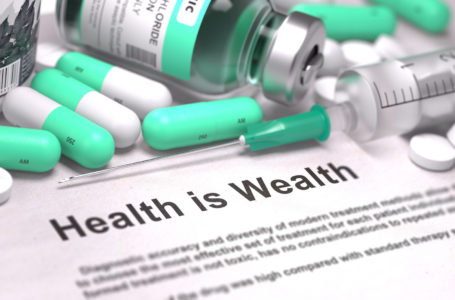 Although it is possible you may have to pay a higher premium because you are a smoker, you cannot be denied coverage when you try to purchase a plan during open enrollment on the healthcare exchange marketplace for a pre-existing condition, even if it is related to smoking. Some private insurance plans can still discriminate based on health status but you still have many options to access coverage with a pre-existing condition. You also will not be charged a higher premium for a pre-existing condition or be denied any cost assistance.
Insurance plans also cannot put a lifetime or annual cap on the financial amount they contribute to any of the essential health benefits. This means you can get regular screenings for serious disorders such as lung cancer.
Plans that were grandfathered in before March 23, 2010, do not have to comply with all of the Affordable Care Act regulations. If you are enrolled in a grandfathered health insurance, you may be subject to even higher premiums or annual limits on your coverage. You always have the option of cancelling your grandfathered plan and enrolling in a marketplace plan.
Are premiums higher under Obamacare for smokers?
Insurance plans are allowed to charge monthly premiums that are up to 50 percent higher for smokers under the Affordable Care Act regulations.
Click here to explore your smoker's health insurance coverage options today when you enter your zip code in our tool and receive free quotes.